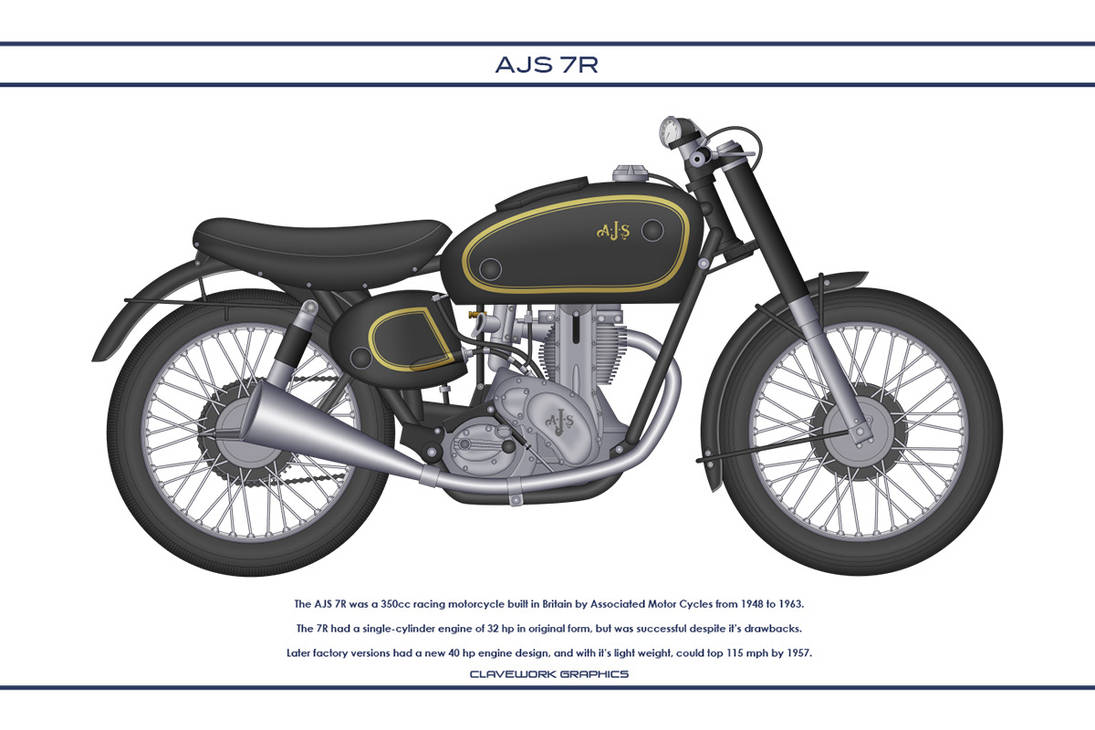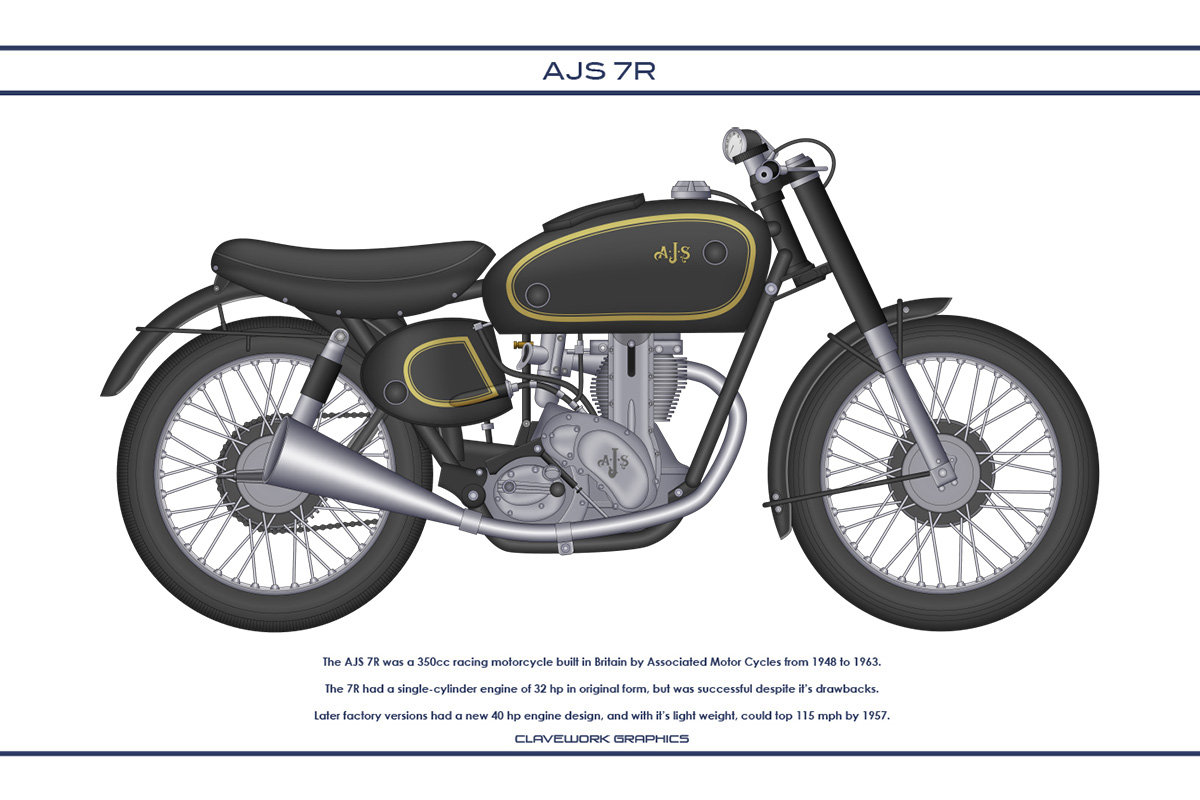 Watch
The AJS 7R was a 350cc racing motorcycle built in Britain by Associated Motor Cycles from 1948 to 1963.

The 7R had a single-cylinder engine of 32 hp in original form, but was successful despite it's drawbacks.

Later factory versions had a new 40 hp engine design, and with it's light weight, could top 115 mph by 1957.