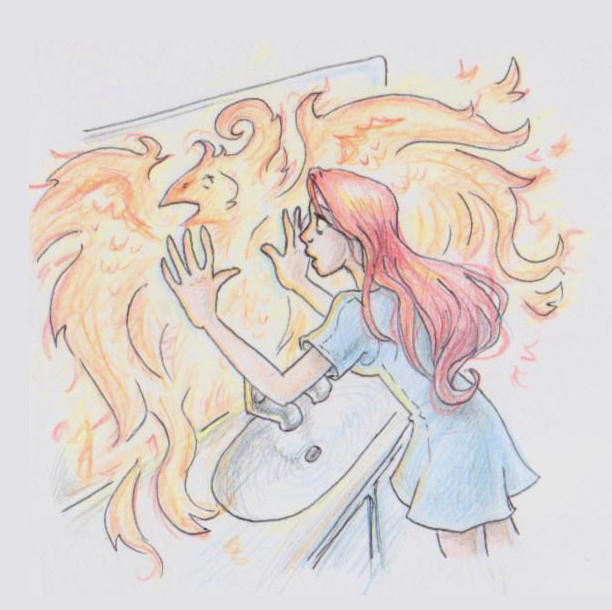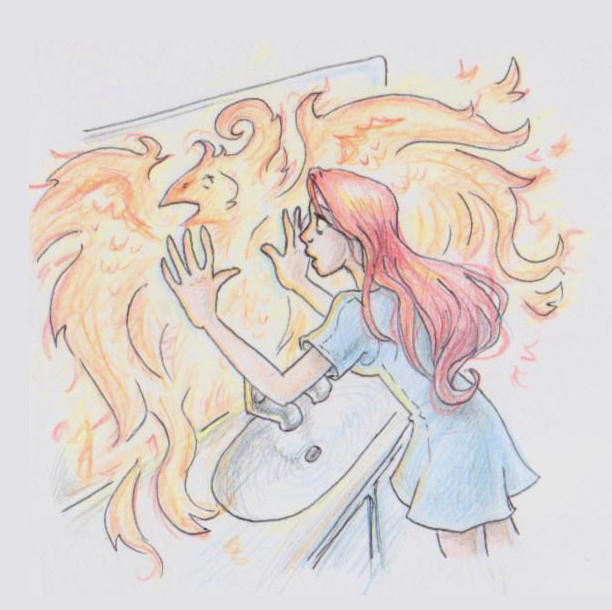 Watch
This is my first entry to the X Evo contest X Myths. Just quickies this time as the real world has caught up to me lately

gay beans I say
In case this needs explaining - that is a bathroom mirror that Jean is having some sort of psychic experience with the phoenix. I had a whole mini comic planned with her entering and leaving the bathroom but dont have time. Might try and creat it at a later date cause I was quite looking forward to it.
colour pencils only in this one

It looks cute even its not plan to be cute I guess.
Reply

you shpuld make this a true comic, not a mini comic! it's a BRILLIANT idea!
Reply

I know I know! I'm just too darn lazy

But thanks for the comment

Reply

Reply

It makes me think of that whole "bloddy mary" urban legend/myth/teen freak out sleep over trick thing.

This is cool, and I love your version of Jean. She looks scared!
Reply

Very nice...your phoenix looks really great...and Jean's pose! You did a super job on this...and your coloring is gorgeous!
Reply