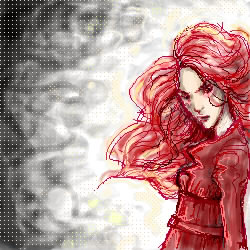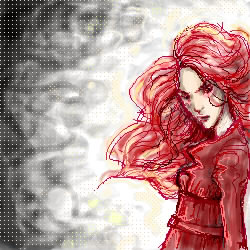 Cant believe I never uploaded this one - done around bout the same time as Amara and Jubilee pic (at least, I dont think I uploaded it...)

"No one knows how to flip out and kill people like Jean Grey... Except maybe ninjas..."

That is awesome. o.o

The colors really catch the mood, and the whole Phoenix thing xD

I love the way her head is cocked.... The whole pose in general is pretty spiffy o.o
Reply

i love this pic!! do you have it any larger??
Reply

no I dont sorry - it was done on a lil' oekaki thing. so only little pixels

thanks for the love though
Reply

"Evil telekinetic ninjas, natch."

Reply