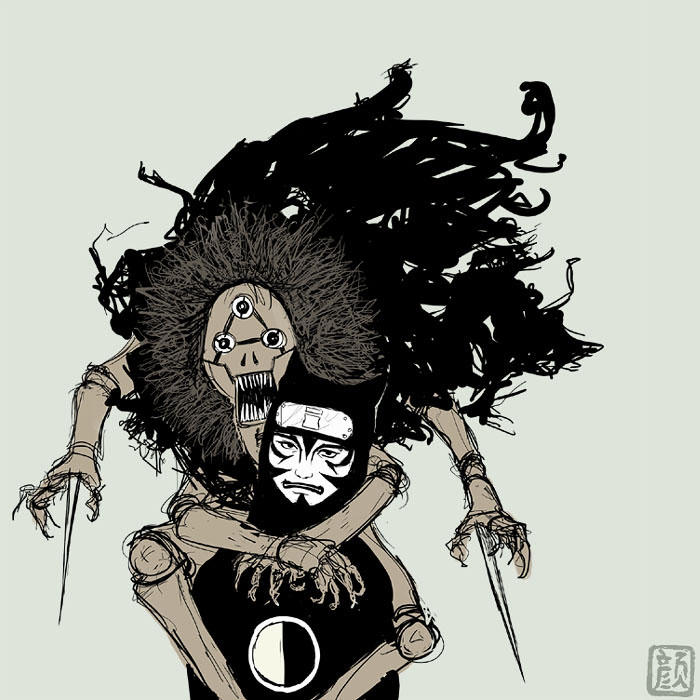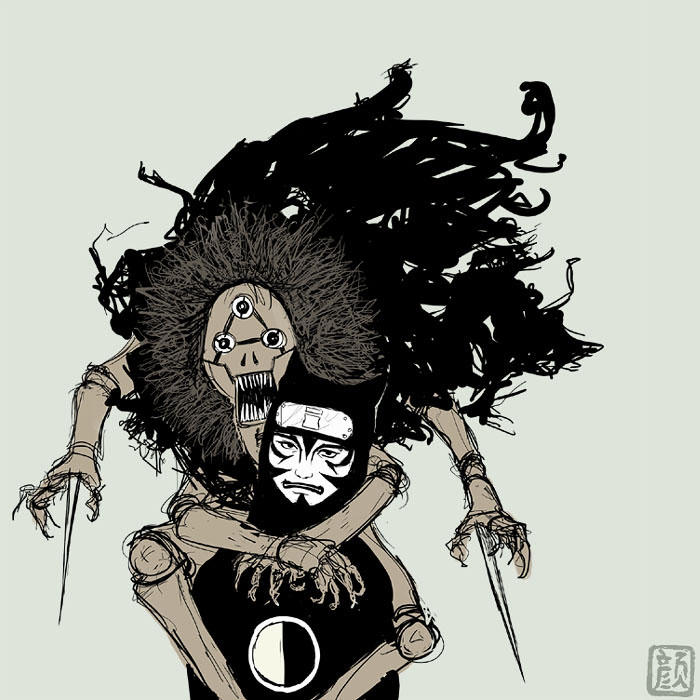 Watch
I liked this too much to scrap it, so I flat coloured it and wah lah. I recall saying that I was going to draw these two eventually.

Karasu is super creepy-cool. I wonder what it'll take to have a puppet just like him in real life.
Kankuro & Karasu from Naruto, are © Masashi Kishimoto.