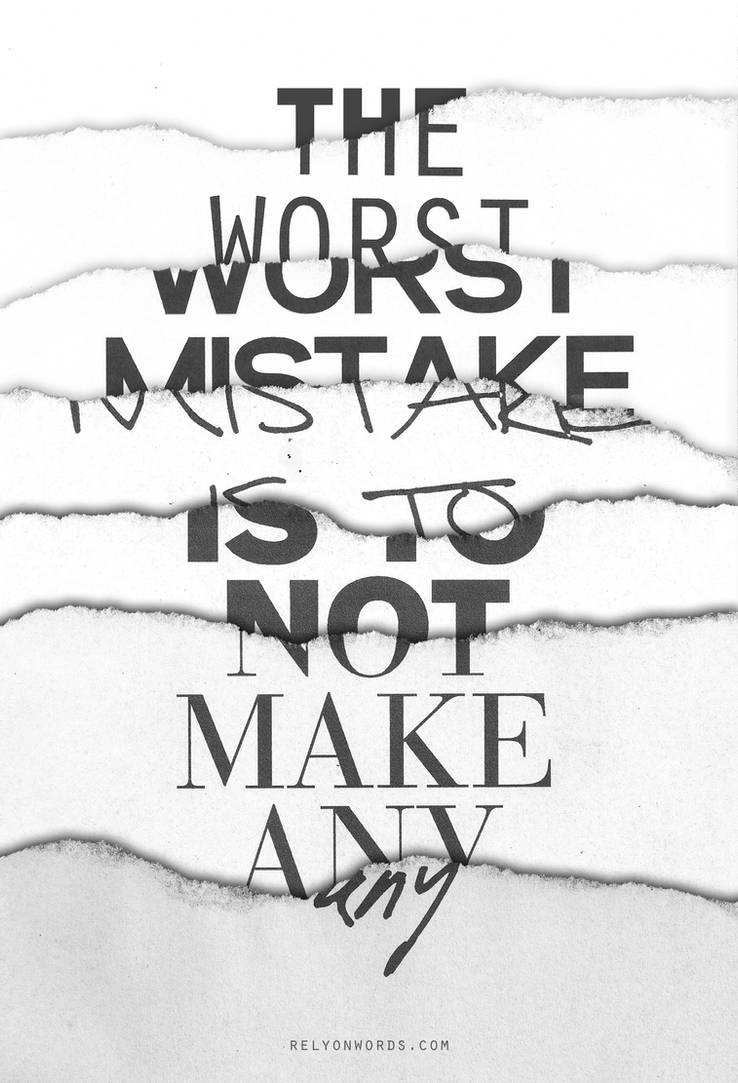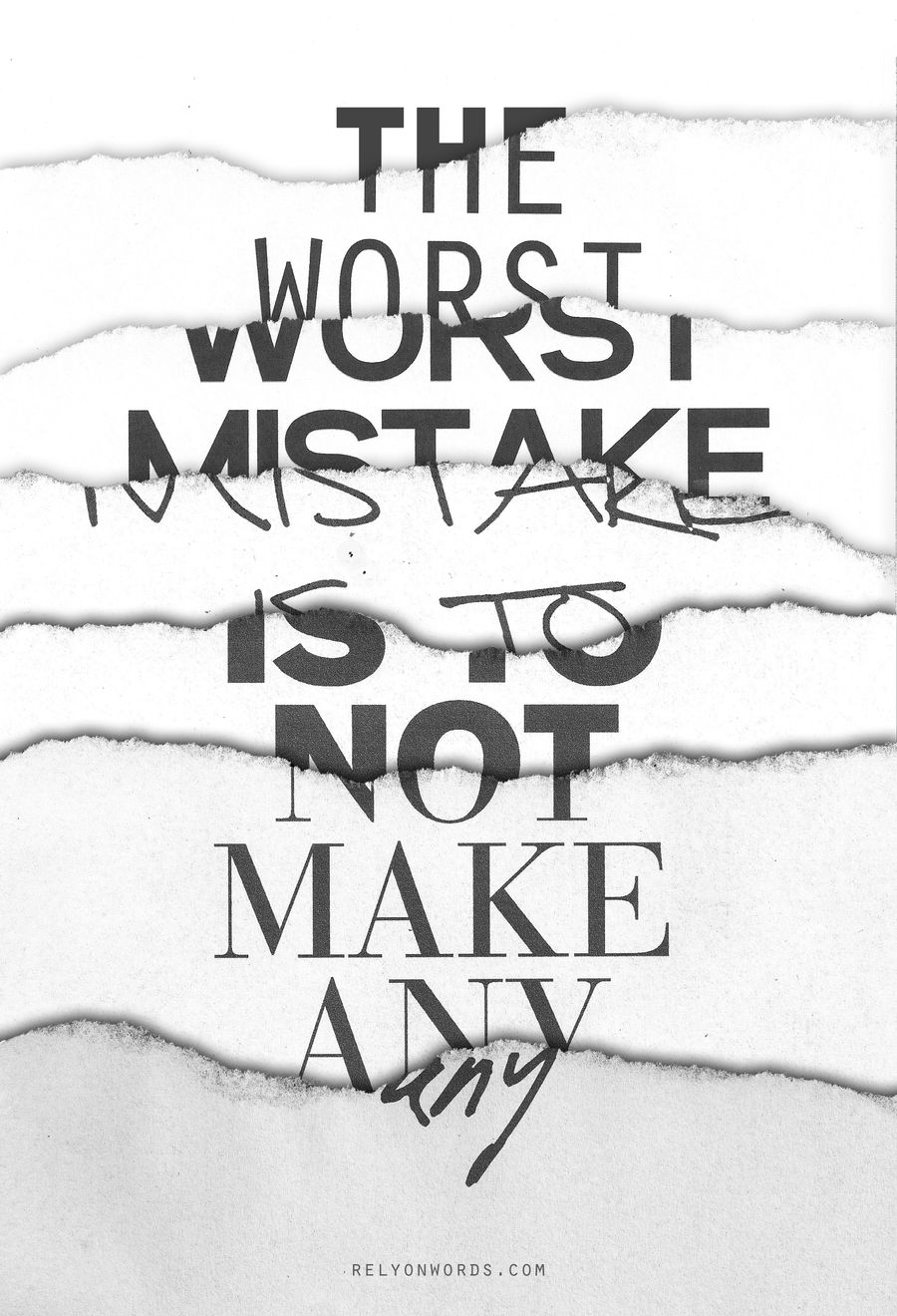 Watch
This one is about making mistakes, duh. I don't know about you guys, but I was raised in belief that making mistakes is pretty much the worst thing you can do, and should be avoided at all costs. It took me a lifetime to understand that "the worst mistake is to not make any"...Mistakes are the best thing that can happen in life, so don't be afraid to make them.
Layers of paper with different typefaces represent attempts, each scraped off in a symbol of a mistake. So the piece consists of mistakes, creating one whole.
As always, you can get it on a tee at this
[link]
or you can makeyourowordboner.com using this design if you're feeling creative.