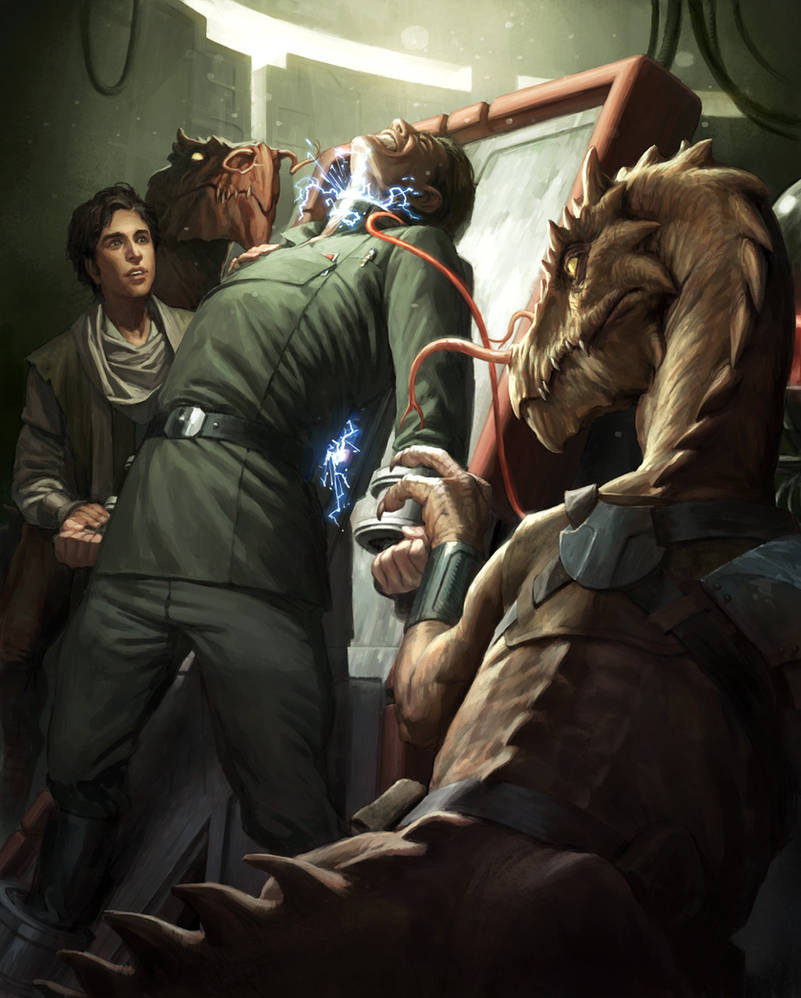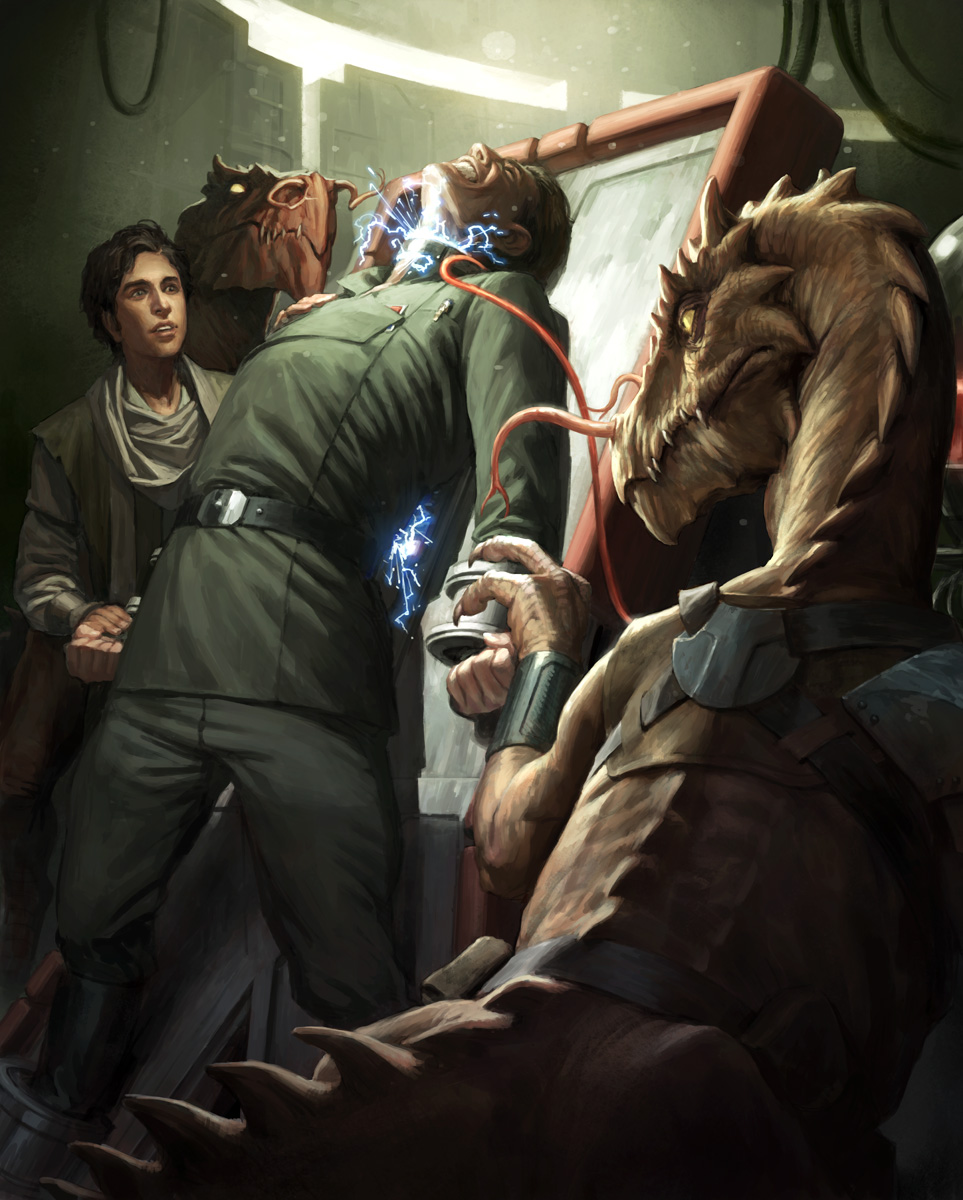 Watch
Hi guys! This is a new set of 12 artworks I did for the new Star Wars Essential Reader's Companion. Although the dateline for this book was a lot tighter it nevertheless was an enjoyable and rewarding experience.
As with the last book I will be posting them in the order of sequence as it appears in the Reader's Companion. Enjoy!
An Entechment in process from the Truce At Bakura novel. The space raptors are called Ssi-ruuk and there are the ones torturing and sucking the life out of that the poor Imp officer using a contraption called an Entechment rig. The "life-energy" extracted is used as a power the Ssi-ruuk war-machine. The other human in the scene is Dev Sibwarra, using the force to calm the victim down. One of the few creepy scenes in the Star Wars universe IMO.
Copyright of Lucasfilm Ltd.
Published by Del Rey, an imprint of Random House Publishing Group, a division of Random House, Inc.
You can get the book here >>
[link]