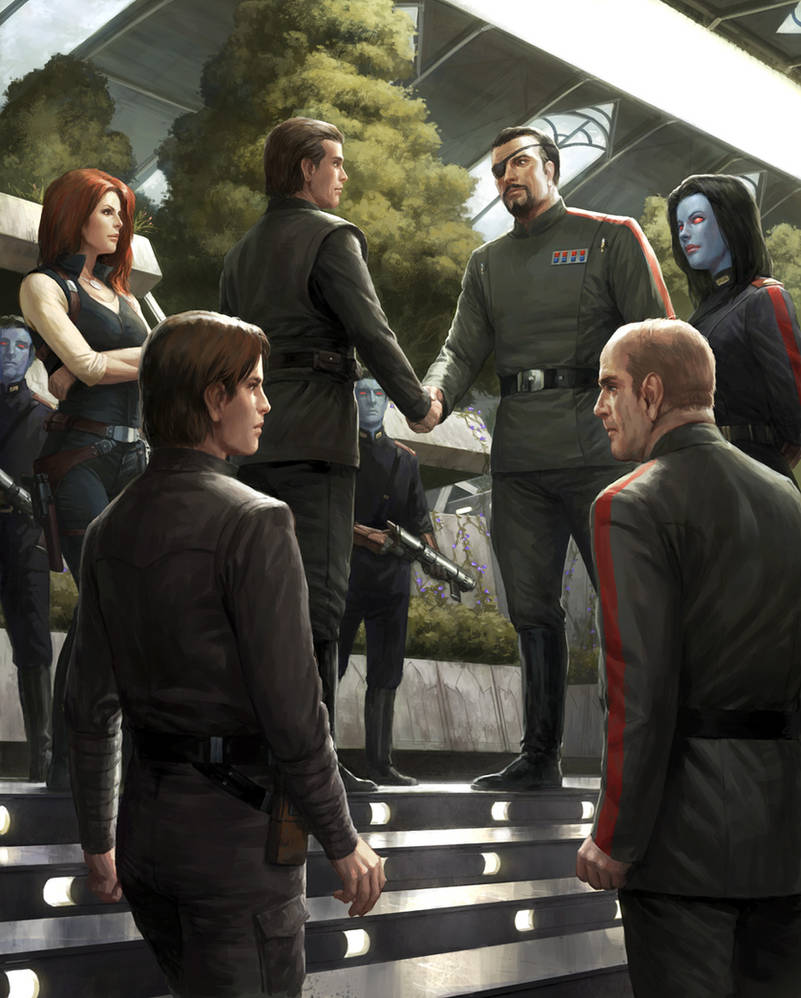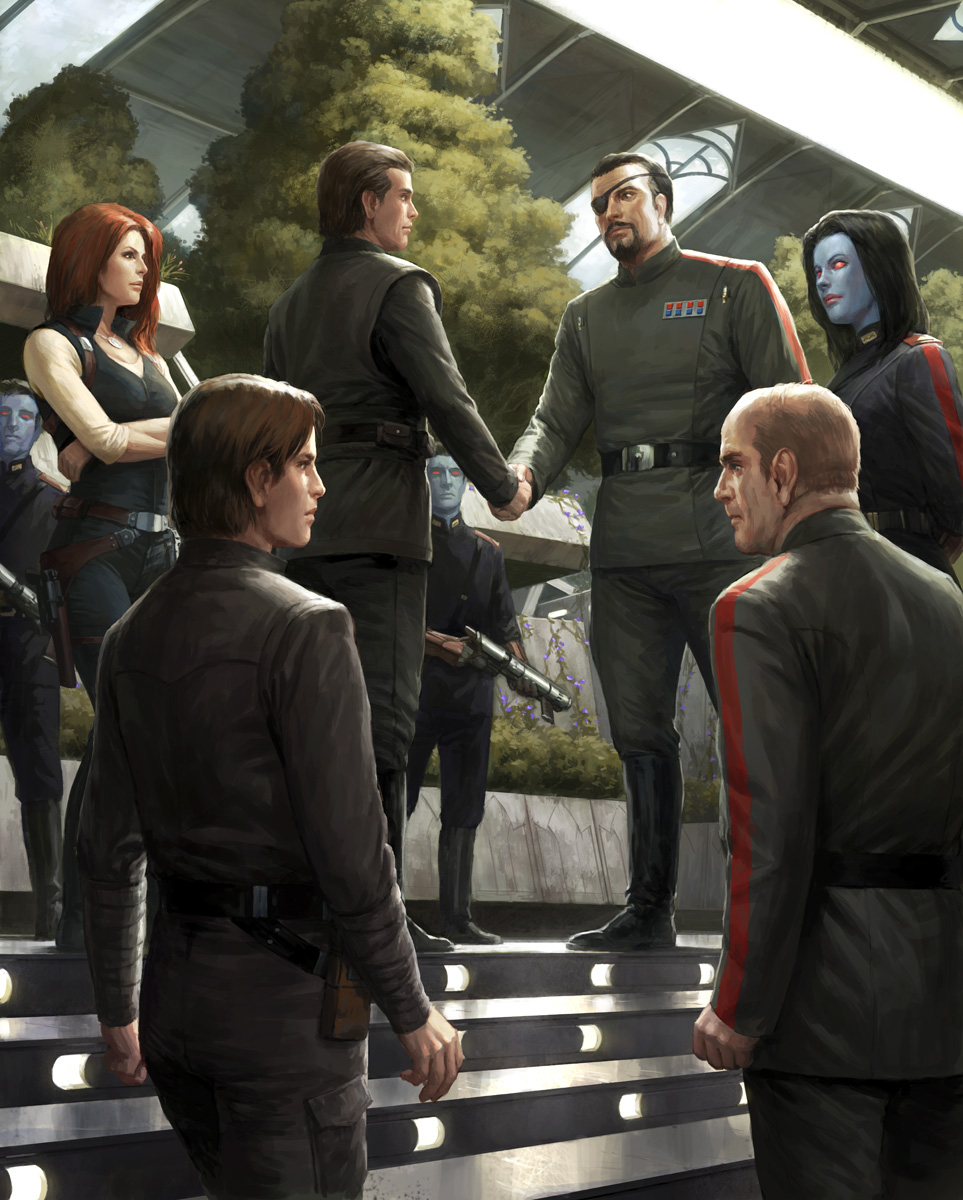 Watch
Hi guys! This is a new set of 12 artworks I did for the new Star Wars Essential Reader's Companion. Although the dateline for this book was a lot tighter it nevertheless was an enjoyable and rewarding experience.
As with the last book I will be posting them in the order of sequence as it appears in the Reader's Companion. Enjoy!
This was another piece that was done purely for the fans. It's from Force Heretic of the New Jedi Order series and it shows the Jedi Expedition led by Grand Master Luke Skywalker exchanging cordial gestures with former enemy and renown Imperial ace pilot, Baron Soontir Fel. He's one of my favorite EU characters mostly because he's an upstanding Imp and the Empire's equivalent of Alliance ace, Wedge Antilles, whom I love.
Fel here is part of the Chiss Expansionary Defense Force but was also formerly a commanding officer in Thrawn's Empire of the Hand before its dissolution....or absorption by the Chiss Ascendancy. The Jedis are on the Chiss homeworld of Csilla and they are on an expedition in search of the mysterious sentient planet, Zonama Sekot, which they believe is the key to defeating the Yuuzhan Vong.
Copyright of Lucasfilm Ltd.
Published by Del Rey, an imprint of Random House Publishing Group, a division of Random House, Inc.
You can get the book here >>
[link]