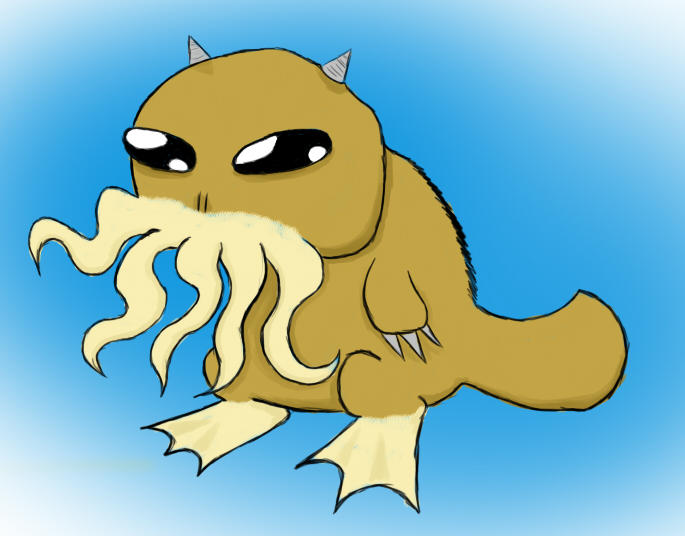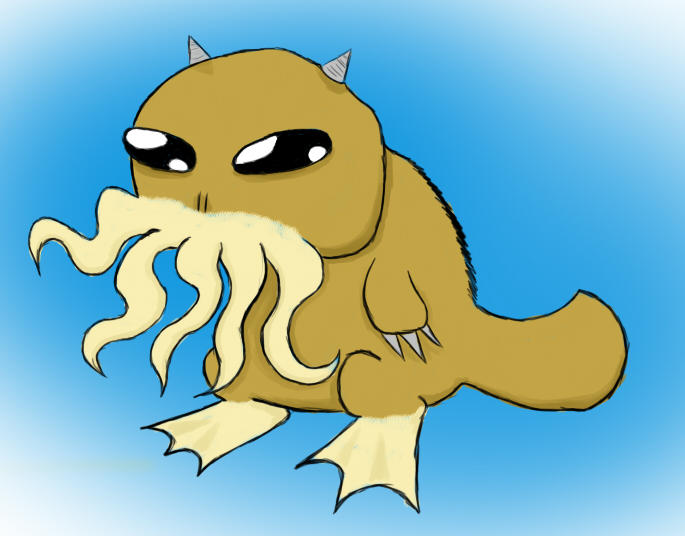 Theme: Creature Feature, design a creature

---

Name: Cthulupus (Thingthatshouldnotbe Platypusicus)

Origin: Legend says that once upon a time Cthulu, the Elder God, was taking a tour of ancient Australia when he came upon a Platypus. He instantly fell in love with the creature, and proceeded to mate with it. The resulting birth was the Cthulupus. Cthulu now keeps the little fellow as a pet.

Habitat: Cthulu's pantry

Food: the Cthulupus primarily feeds on the amniotic wretch that oozes from it's master.

Nature: the Cthulupus used to be happy go lucky. That was until Ash Catchem (mistaking him for a pokemon) stuck him in a pokeball for 3 years. When Ash called on him for a battle, upon release he promptly clawed his up up Ash's arse, and ate him from the inside out. Since then the Cthulupus has been possessed of an extremely pissed off and violent nature.