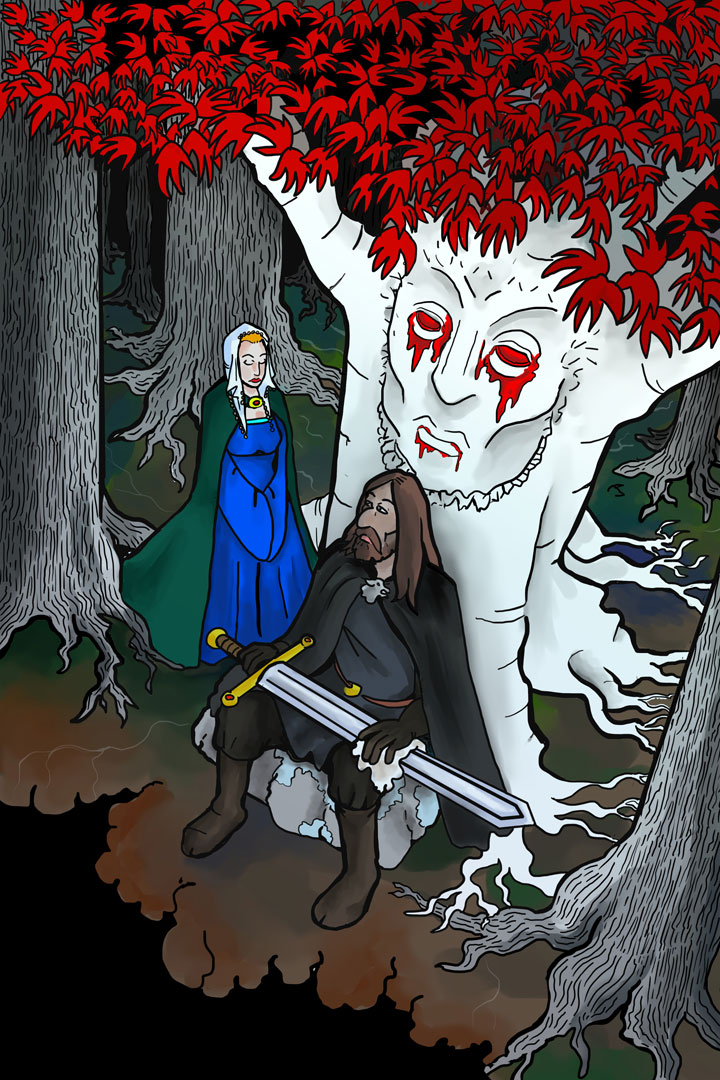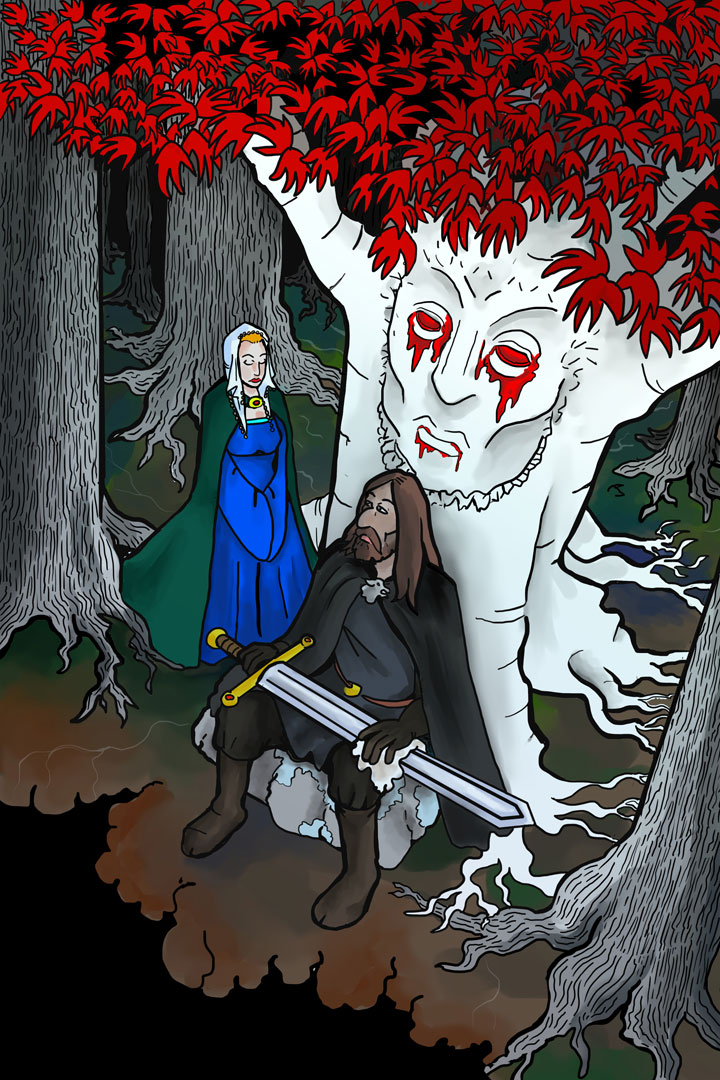 Watch
As an illustration exercise, I've been doing quick pen and ink illustrations from Game of Thrones, (the first book of A Song of Ice and Fire not the HBO show) picking pages at random. My main approach to it is since George RR Martin based his story (very loosely) on the War of the Roses, I decided to take my aesthetic choices from the fifteenth century (unless Mr. Martin says otherwise) It's been fascinating how diferent from the show this quickly becomes. (for all who are interested they can find them on my portfolio page at
wpmorse.com/tag/game-of-throne…
)
I decided to start doing finished versions of the better ones starting with this:
wpmorse.tumblr.com/post/178079…
"Cateyln found her husband beneath the weirwood, seated on a moss-covered stone. The great sword Ice was across his lap, and he was cleaning the blade in those waters black as night. A thousand years of humus lay thick upon the godswood floor, swallowing the sound of her feet, but the red eyes of the weirwood seemed to follow her as she came. "Ned", she called softly."
Game of Thrones, Chapter 2