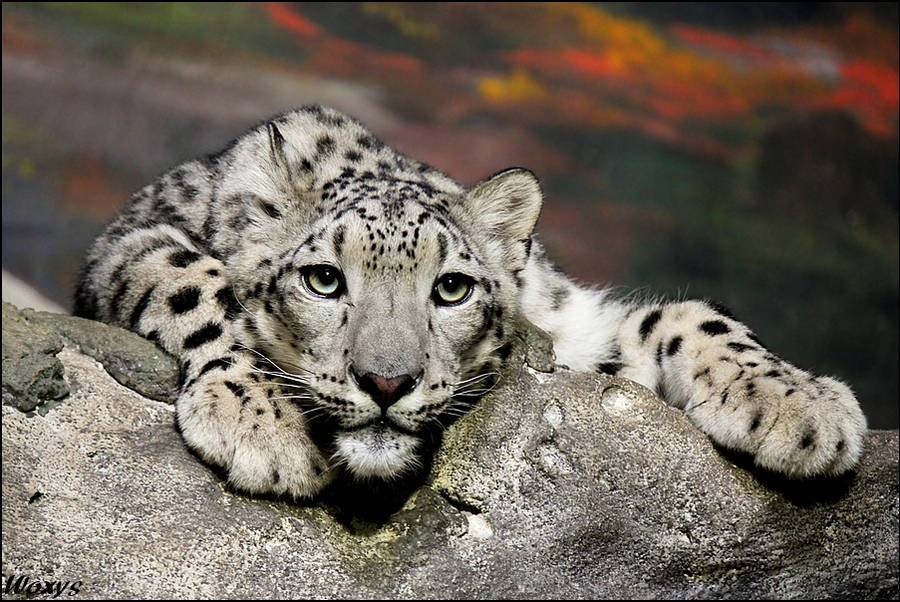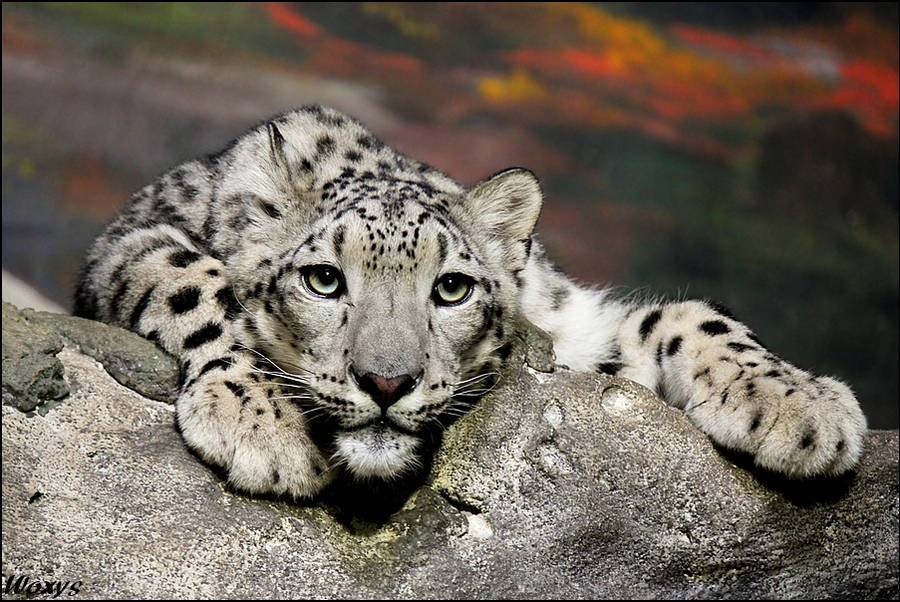 Watch
Nanga, wonderful young female
snow leopard
(irbis, uncia uncia, levhart snezny) from ZOO Usti nad Labem, Czech republic

For my best friend *
Allerlei
, because she loves this young irbis lady and because she allowed me to spend few wonderful days with her!

thanks, Veverko

Thank you for your comments and faves

____________
INFO ABOUT THE ANIMAL:Name:
snow leopard (Uncia uncia or Panthera uncia)
Location:
Hight mountains of Central Asia (Hindukush, Himalaya...)
Size:
1.3 m long body, 1,3 m long tail
weight:
54 kg
Diet:
Siberian ibex, argali, wild goats and wild sheep, deer, boars, langur monkeys, marmots, similar small mammals and birds
Conservation status:
Endangered (there are 4000 – 6600 snow leopards)
Interesting facts:
snow leopards are considered to be big cats, althought they are quite small than other big cats
|
snow leopards are not able to roar
|
other name for snow leopard is ,,irbis"
|
snow leopards use their long and very fluffy tail as a scarf to hide their neck and head in cold weather. Fluffy tail is also good for balance
|
they have small ears to eliminate loss of body heat
|
snow leopards have blue eyes.
____________
More similar pictures:
:thumb135731196:
To see more, look at my
ZOO and BIG CATS GALLERY

This photo belongs to me and I can very easily prove, that it was me, who took this shot. So please, respect my copyright

if you want to use my work, ask me first to gain my permission, please! Thank you

if the rock the snow leapord was on had snow then it would be a little some what better. and if the back ground was a bit less blurry it would be near perfect. cause the back ground looks like the back ground you see at a zoo on the walls. and if there was some snow in the background then it would also be better. also if you didn't zoom in so much on the snow leapord then there would be a little bit of back ground and then the back ground would add more to the snow leapord critique complete
sorry for so much negativity critiques require a hundred words minimum
The Artist thought this was FAIR
10 out of 61 deviants thought this was fair.
Another gorgeous image from my new favorite photographer, just to gaze upon this picture is to know beauty! I love the way you caught the gleam in her eyes and all those beautiful hues in her iris, and the intricate detail on her pelt is just... wow. The way the browns, reds and greys of the scenery blur so subtly and harmoniously, its a treat to the eyes

. How you manage to get hold of such gorgeous and well timed photographs is beyond me, but I adore to look at your work, keep it up, and I hope to see plenty more of these little gems

The Artist thought this was FAIR
10 out of 11 deviants thought this was fair.