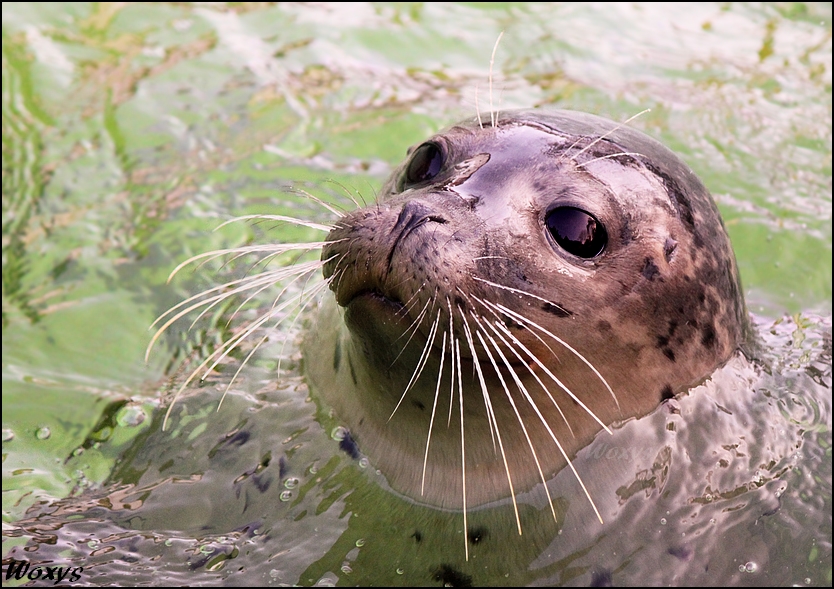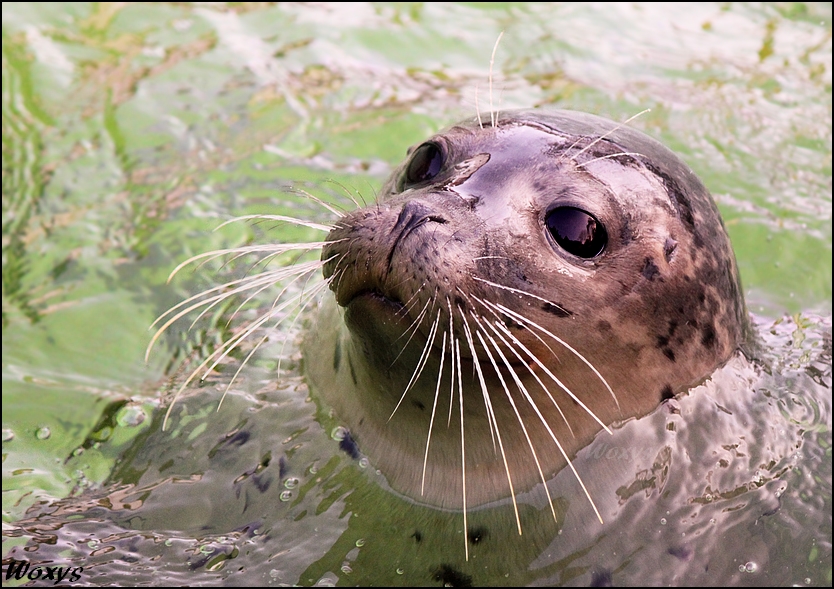 Watch
Tamina, female
harbor / common seal
(Phoca vitulina, tulen obecny) from ZOO Jihlava, Czech republic

Story of the title:
Life is sometime quite funny

thanks to dA, I met *
Lunchi
, who is deeply intertested in sea mammals, especially dolphins. She visits those amazing animals in German ZOO Duisburg. Lunchi also invited me to stay in her room, so I travelled some 950 kilometres to meet her and to visit dolphins with her

*
Lunchi
loves seal from ZOO Duisburg and she was sad when she got a message, that female Tamina was about to leave the ZOO. But then she learned amazing fact - Tamina was supposed to travel to ZOO Jihlava, which is located very close to my city and I visit it quite often! It pleased both of us - *
Lunchi
and me

now I can show my photos of Tamina to my German friend so she can see that her favourite seal is happy and doing well!

is not it just great?

For *Lunchi, of course

P.S.: the one who gets the idea behind the title, will get a cookie

Thank you for your comments and faves

____________

Canon 500D + Kit lens 55-250 IS
____________
INFO ABOUT THE ANIMAL:Name:
Harbor seal (Phoca vitulina)
Location:
temperate and Arctic marine coastlines of the Northern hemisphere
Size:
1,8 m long body
weight:
130 kg
Diet:
fish, shrimp, mollusks, squids, birds
Conservation status:
Least Concern
Interesting facts:
Harbor seal is the most common species of pinnipeds
|
females live longer than males (35 vs 25 years)
|
seals sleep in the water, breathing every few minutes
|
baby of the seal is called the pup
|
mother milk of the seals is extremelly fatty
|
they can spend 10 minutes underwater and when diving, they can reach the depth of 450 metres
|
in ZOOs, seals sometime die due eating coins and other things, which were thrown to their pool by stupid visitors
____________
More similar pictures:
:
To see more, look at my
WATER ANIMALS GALLERY

This photo belongs to me and I can very easily prove, that it was me, who took this shot. So please, respect my copyright

if you want to use my work, ask me first to gain my permission, please! Thank you