Polar / arctic fox
(alopex lagopus, liska polarni, pesec) from ZOO Brno, Czech republic

THIS FOX IS NOT FAT, AND THIS FOX IS NOT ILL. IT IS ONLY IN HER EXTREMELY FLUFFY WINTER COAT AND IT IS CURLED IN TYPICAL FOX SLEEPING POSITION. THAT'S WHY SHE LOOKS SO ROUND. IN FACT, THERE IS NOTHING UNNATURAL ABOUT IT ;D
The photo was taken FROM ABOVE, that's why the fox seems so strange. Once again, it is NOT fat, once again, it is NATURAL.

By the way, polar foxes produce extremely crazy noise! It can not be even described

if you want to know vocalization of arctic foxes, enjoy my YT video:
www.youtube.com/watch?v=r-Wmcu…

FUR ON YOUR BACK IS BLOOD ON YOUR HANDS!
Thank you for your comments and faves


____________


INFO ABOUT THE ANIMAL:

Name: polar/arctic fox (alopex lagopus)
Location: north of Eurasia, North America, Greenland
Size: 67 cm long body, 30 cm high, 40 cm long tail weight: 5 - 9 kg
Diet: lemmings, Arctic Hare, eggs, and carrion, but polar foxes eat also birds, baby seals and fish. Foxes are able to hide their prey to find and eat it later.
Conservation status: Least Concern (only population in Scandinavia is endangered)
Interesting facts: polar foxes change their fur. They are white in winter, but then start to lose their fluffy white coat. In summer, they are dark grey and much less fluffy | because they live in cold weather, their snouts and ears are very short | polar foxes tend to form monogamous pairs in breeding season. Females give birth to 4-8 pups and both parents take care of the babies | some foxes are called ,,blue foxes" due special colour or their coat | polar foxes are able to survive temperature – 80°C! | polar foxes often follow polar bears to eat rest of bear's prey | polar foxes have thick fur even on their paws – that's why they can walk on ice


____________


More similar pictures: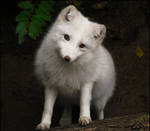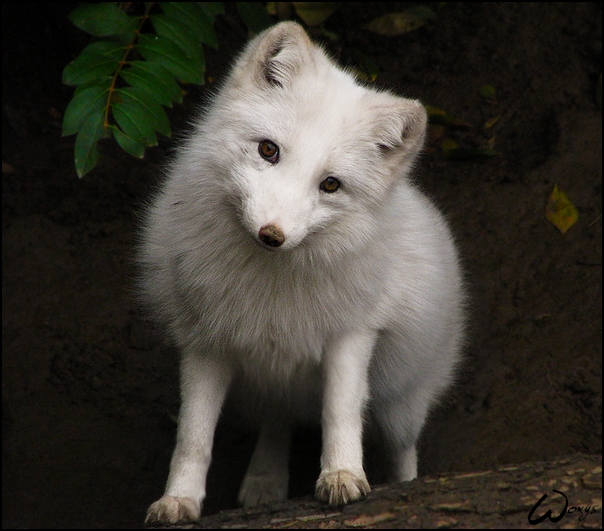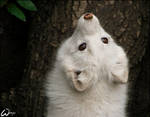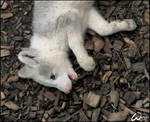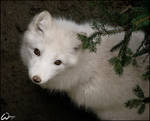 To see more, look at my FOX GALLERY

This photo belongs to me and I can very easily prove, that it was me, who took this shot. So please, respect my copyright

if you want to use my work, ask me first to gain my permission, please! Thank you

Image details
Image size
844x601px 431.67 KB
Shutter Speed
1/1000 second
Date Taken
Nov 25, 2010, 1:37:07 PM