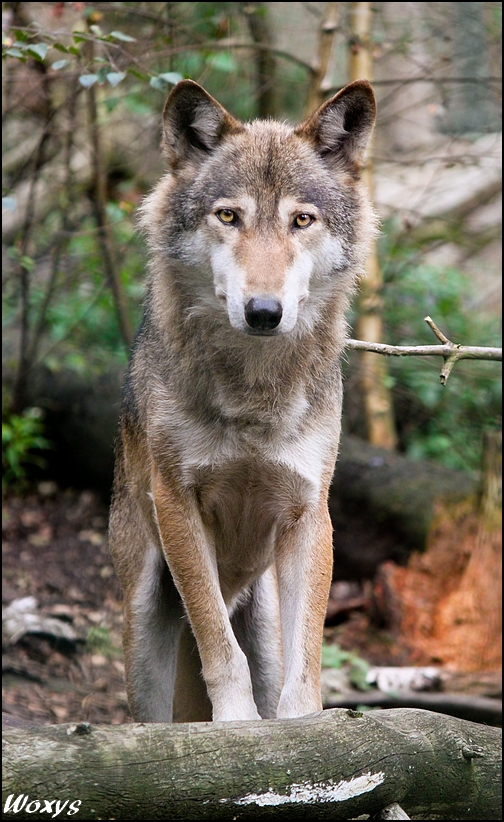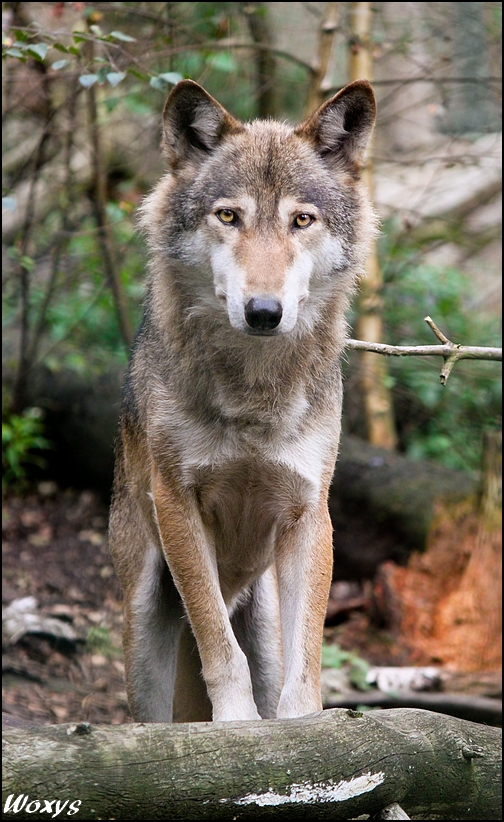 Watch
Male
Eurasian grey wolf
(canis lupus lupus) from ZOO Decin, Czech republic

actual photo:

This photo has SLR quality, so I offer it as a print

you can get original poster, magnet or puzzle!

I offer you a wolf calendar
- for
RANDOM reward
. You can get it
FOR FREE!

you can send me some points or so, only if you like it

it is not commercial

Thank you for your comments and faves

____________
INFO ABOUT THE ANIMAL:Name:
Eurasian grey wolf (canis lupus lupus)
Location:
Eurasia (From Europe, to China and Russia)
Size:
1.6 m long + 50 cm tail, 100 cm high
weight:
80 kg
Diet:
medium sized ungulates (moufflon, chamois, saiga, wild boar, red deer, roe deer and livestock), smaller prey (frogs, mice, hares) but also fruit
Conservation status:
Least Concern in general. But in some countries, there are only few animals. For example in the Czech republic, there are only some 15 Eurasian wolves, so wolves are critically endangered in my country.
Interesting facts:
wolves live in the packs with strict hierarchy. Only alpha male and alpha female mate. Femalethen gives birth to 4-7 cubs. Mother and father both take care of them and then whole the pack helps them to rise the pups
|
wolves were exctinct in the Czech republic, as people successfully killed them all. Now, wolves are slowly returning from Slovakia and some 15 wolves live in Beskydy mountains. Unfortunately, some people still want to kill them, because they are afraid of wolves
|
fear of wolves is officially called Little Red Riding Hood syndrome
|
Eurasian wolves are very adaptable
|
their colourings vary a lot.
|
wolves have important roles in many myths, legends and fairy tales. They fascinate people.
____________
More similar pictures:
:thumb148506264:
To see more, look at my
WOLVES GALLERY

This photo belongs to me and I can very easily prove, that it was me, who took this shot. So please, respect my copyright

if you want to use my work, ask me first to gain my permission, please! Thank you