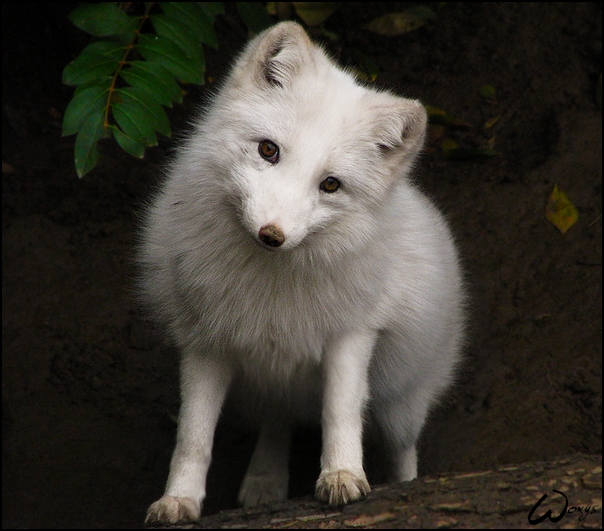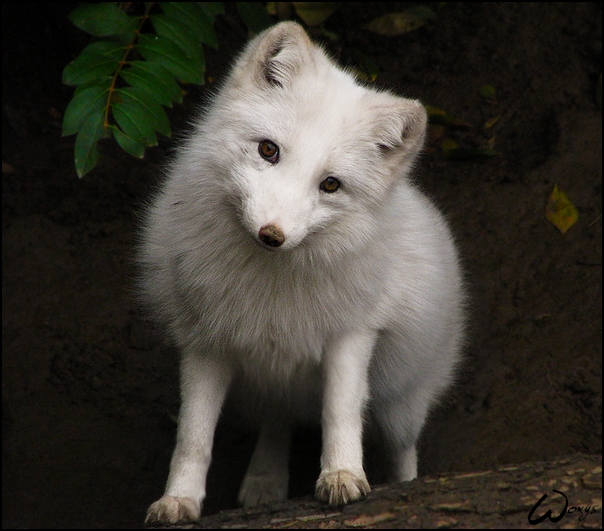 Watch
,,OK. Show us your cute face, baby."
,,This one...?"
Haha, I am sure, that this baby
polar / arctic fox
pup (alopex lagopus, liska polarni, pesec) from ZOO Brno, Czech republic, would win such competition

the cub was so cute

WhiteFox Consulting is allowed to use this photo for commercial purpose, because its owner paid for it. Such usage is fair and I agree with it.
FUR ON YOUR BACK IS BLOOD ON YOUR HANDS!
____________
INFO ABOUT THE ANIMAL:Name:
polar/arctic fox (alopex lagopus)
Location:
north of Eurasia, North America, Greenland
Size:
67 cm long body, 30 cm high, 40 cm long tail
weight:
5 - 9 kg
Diet:
lemmings, Arctic Hare, eggs, and carrion, but polar foxes eat also birds, baby seals and fish. Foxes are able to hide their prey to find and eat it later.
Conservation status:
Least Concern (only population in Scandinavia is endangered)
Interesting facts:
polar foxes change their fur. They are white in winter, but then start to lose their fluffy white coat. In summer, they are dark grey and much less fluffy
|
because they live in cold weather, their snouts and ears are very short
|
polar foxes tend to form monogamous pairs in breeding season. Females give birth to 4-8 pups and both parents take care of the babies
|
some foxes are called ,,blue foxes" due special colour or their coat
|
polar foxes are able to survive temperature – 80°C!
|
polar foxes often follow polar bears to eat rest of bear's prey
|
polar foxes have thick fur even on their paws – that's why they can walk on ice
____________
More similar pictures:
To see more, look at my
FOX GALLERY

This photo belongs to me and I can very easily prove, that it was me, who took this shot. So please, respect my copyright

if you want to use my work, ask me first to gain my permission, please! Thank you

I really love the picture. The pose that s/he is doing is so cute. I would try to get one of s/he curled up or something, but this is also good. If it is possible I would try to photoshop it. Right now to me it looks like the world's cutest white wolf. If it had a snowy background then it would seem more........real. Or edit it to make it more toon like. I still love this picture the way it is though. Also. If you ever happen to come across a couple of foxes; I would try and get a picture of them together. It would be extremely cute.
The Artist thought this was FAIR
34 out of 40 deviants thought this was fair.
This is a wonderful snapshot, and the detail is so precise and..detailed

.The only way it could possibly be any cuter would be if her tail was showing, but foxes are as unpredictable as any human, and its great that you even got this shot in. Whenever I attempt to snap a zoo critter, they always turn tail and run the second my camera comes out. These pictures look great (I presume) without Photoshop, but if you were to photoshop them I would suggest only to slightly blur or alter the nose, as it looks rather crusty and dry, but that doesnt really take away from the delightful-ness of the image as a whole. Overall, brilliant job, and I hope to see more of your camera-art soon

The Artist thought this was FAIR
33 out of 34 deviants thought this was fair.