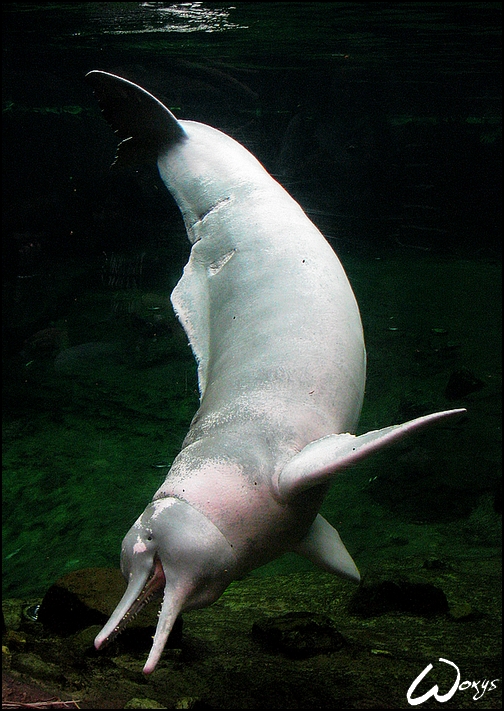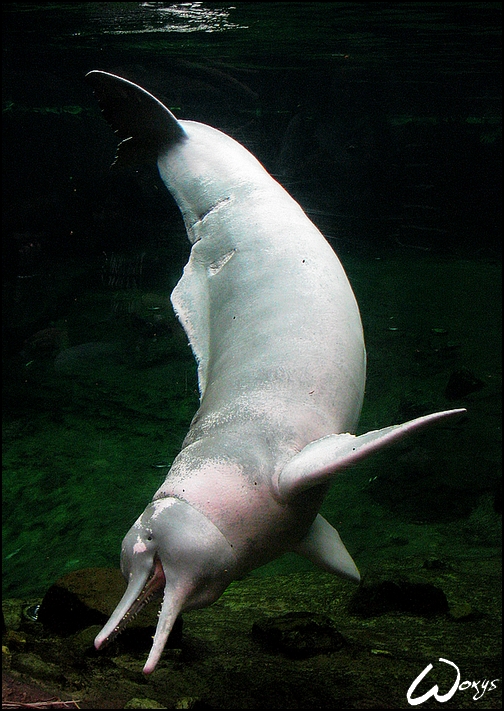 Watch
Male
Amazon pink river dolphin
inie / boto / tonina (Inia geoffrensis, delfinovec amazonsky) named Baby from Rio Negro, ZOO Duisburg, Germany

This photo is a gift for *Lunchi - dear Lunchi, thank you and your parents for wonderful time I had with you and for allowing me to see this amazing creature, river dolphin

____________
INFO ABOUT THE ANIMAL:Name:
Amazon river dolphin (Inia geoffrensis)
Location:
Freshwater, Orinoco, Amazon and Araguaia/Tocantins River systems of Brazil, Bolivia, Peru, Ecuador, Colombia and Venezuela.
Size:
1,8 - 2, 8 m,
weight:
80 - 160 Kg.
Diet:
crustaceans, crabs, turtles, catfish and other fish.
Conservation status:
unknown (probably some 100 000 animals)
Intersting facts:
river dolphins are usually born dark - as they get older, they turn into pink colour
|
river dolphins love swimming in the trees in the flooded jungle
|
some local tribes protect them, because they think that killing of inia will make them unlucky
|
river dolphis are much more flexible, than ocean dolphins. They can even catch their tail with their mouth!
|
river dolphins have whiskers!
|
some belive, that river dolphins are almost completely blind, using only echolocation for orientation.
Legend:
Amazonian tribes belive, that male river dolphin sometime leaves the river and turns into the very handsome man. Dressed in white suit and white hat, he visits party in the village and dances with the most beautiful girl. He seduces her and then returns to the river, turning to the dolphin again...
____________
More similar pictures:
To see more, look at my
WATER ANIMALS GALLERY

This photo belongs to me and I can very easily prove, that it was me, who took this shot. So please, respect my copyright

if you want to use my work, ask me first to gain my permission, please! Thank you