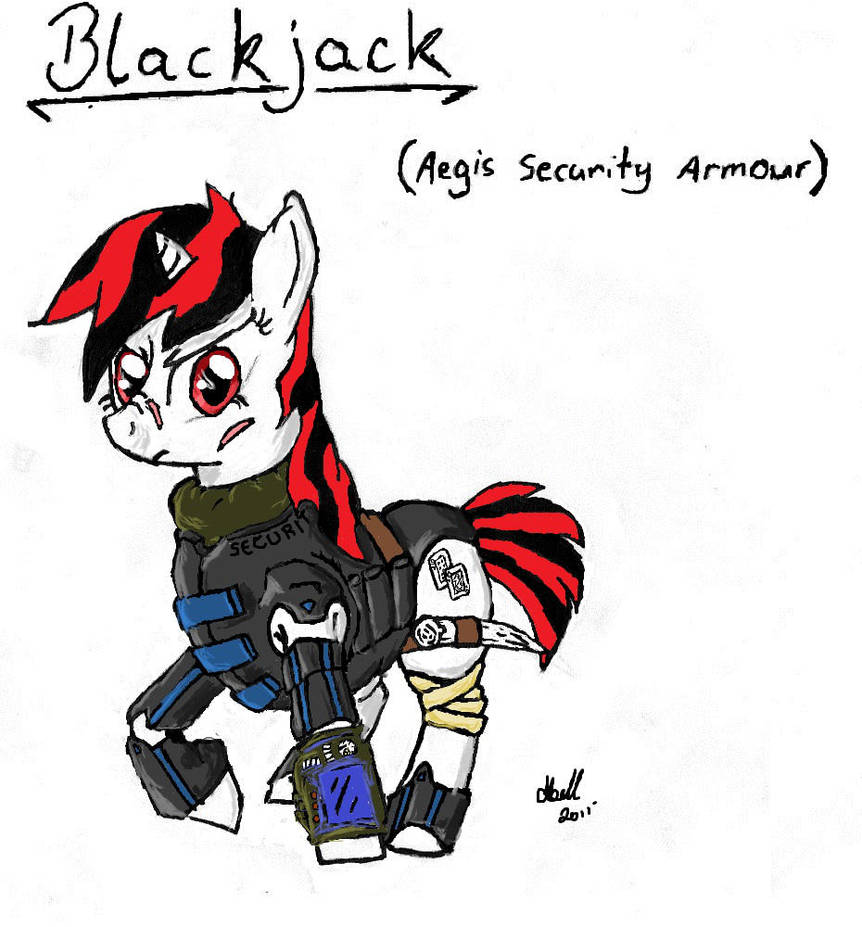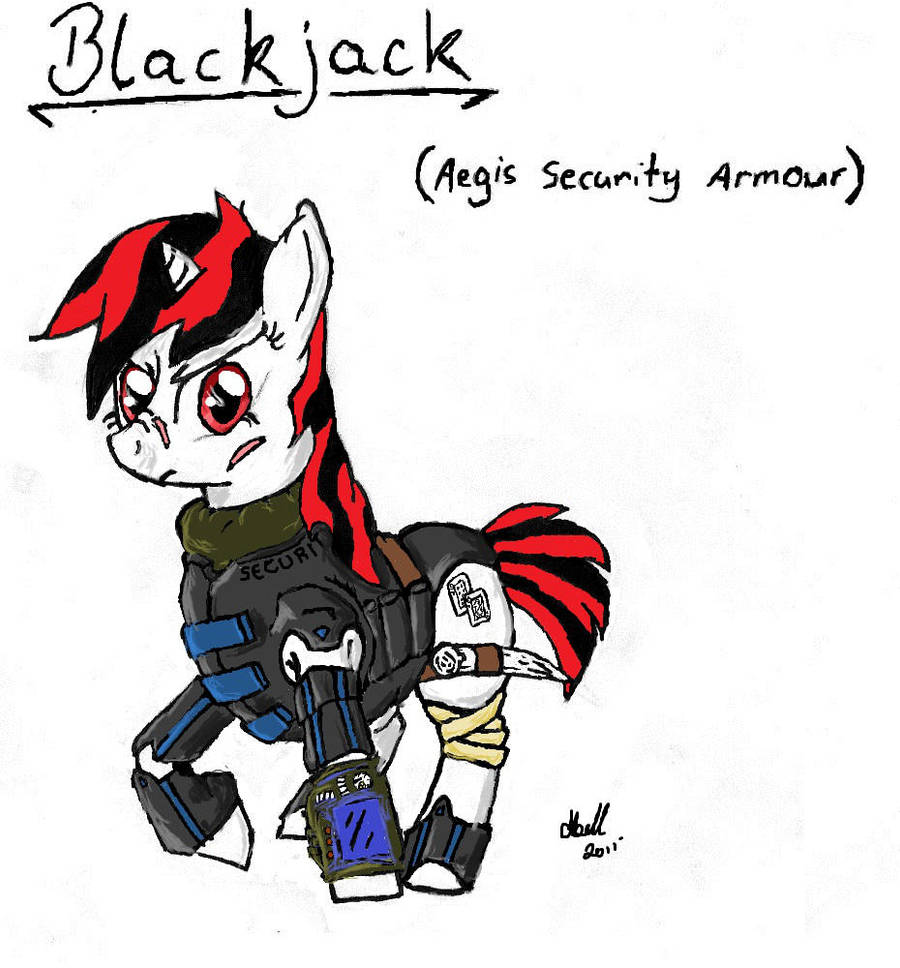 Watch
Yay for Fallout Equestria!!

This is my interpretation of Blackjack's "cool ceramic Aegis security armour." hopefully i can get it on EQdaily drawfriend and maybe even on the fan art page.


all owned by hasbro, yadda, yadda....

saw this over on equestria daily when i read the latest chapter. shouldn't the joints be covered in the same kind of green that covers her neck? aside from that little nitpick this is awesome, plain and simple.
Reply

nah, its a very thin vest underneath, really just for warmth, its more like a tank top sort of deal. so yeah that's why there's no sleeve or anything.
Reply

How did I miss seeing this! Very cool design, I love all the details in it.
Reply