Note: I've been trying to craft this post since May, so it may seem a little incoherent (a nifty euphemism for chaotic), since I've already forgotten what I've wanted to say a couple of months ago. Read at your own risk.


Pyrkon
Long story cut short, it was OK, though not as great as I hoped it'd be. I did meet with my friends and we had had some drinks in a local gaming-themed pub, we went to see Deadpool 2, generally we were having a time of our lives. Secondly, for the first time since my first Pyrkon back in 2014 I've attended more than two lectures (two in 2015, none in 2016 and one last year) - I actually lost count how many, I remember I've been to one about Miraculous, two about stalkers/Zone, one about the 19th century in fantasy and a couple more. I also had fun time in the merchandise hall, where I'd get me some goodies: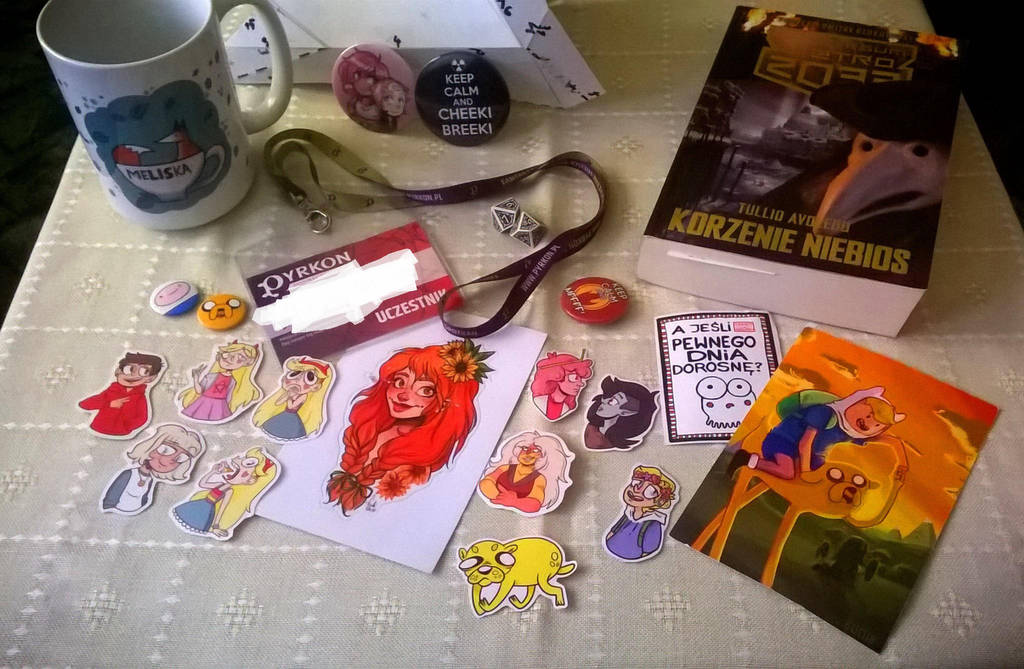 As per tradition, I always come back from Pyrkon with a mug (this time from Lisie Sprawy), a Metro 2033 book (Tullio Avoledo's
Roots of Heavens
) and a couple of button pins, but this year I also got me sum stickers. Most of them, and the Adventure Time postcard, come from Sweter and pararoo's stand, the postcard/sticker of Chelle is Fukari's (I've put both postcards in frames and hanged them on my wall), and the white-n-black sticker ("But what if one day I grow up?") is from Odmęty Absurdu (Depths of Absurd). The five stickers from
Star vs. The Forces of Evil
went to my manager's daughter, because she was disappointed that she won't be able to attend the meeting. The top two button pins are supported by my unfinished mask.
I'm especially happy with the book and the mug, because I've been hunting them since 2013 and 2015, respectively (usually I either didn't have cash for them, or they were out of stock when I did) - Roots of Heavens was one of the Metro 2033 books I've always wanted to own (because of its unusual, non-Eastern European setting - it takes place in post-apocalyptic Italy), and the mug seemed appropiate given that I had a pretty stressful year behind me, with the taste of lemon balm and chamomile tea embedded in my memories (the caption says "A lemon balm [tea] for a nervous fox", the pun being that the Polish name of lemon balm, melisa, contains the word lis - fox).

And to top it all off, the weather was nice, not too cold and not too hot, mostly sunny and windless - so compared to how the first day last year was so cold I had to come back home for a winter jacket, it was most welcome.

Yet, for some reason, I just couldn't get myself to enjoy the meeting to its fullest. I guess there were several reasons to it:
In the previous years, I've always tried to get all the responsibilities done at least a week before Pyrkon; and for me, it always started on Thursday already, as I went to buy the tickets, then I'd already appear on Friday, even though everything was only being set up before the official opening at 2 pm - I just loved to breath in the atmosphere of something cool about to begin, and see people coming in from all over the country, setting up in the sleeping hall and preparing their cosplays and such.
This time, however, I was already working before the Pyrkon started, and let me get one thing straight - it is by all means mighty great to finally have a normal job, and my supervisor and manager were already awfully considerade to let me have free weekend, but I think what happened was - because of various committements - I didn't have enough time to "tune in" for the Pyrkon atmosphere this year. Plus, because of my job hunting and other tasks in the first half of the year, I didn't even have enough time to finish my plague doctor mask (same as the one I had last year, but this time made in plastic so I don't have to remake it every year), so aside from Saturday morning when I tried to use the old one (it proved too worn down to be useful) I was barefaced.


Every time I'd see something from Adventure Time, I would be all too aware that the show is coming to an end very soon (as it turned out in the meantime, on September 3rd). AT had always been that part of my adult life that had just been there, with the fanarts here on deviantART, and clips and screenshots on other websites, and people on my faculty walking around in AT shirts or button pins on their backpacks, and so on, and so on. I vividly remember a group of cosplayers who did a post-apocalyptic version of Finn, Jake, Marceline and Princess Bubblegum during my first time ever on Pyrkon, so AT kinda embedded itself in my subconsciousness as one of the symbols of this meeting.
So I've been having a pretty tough time coming to terms with the fact that it is now in its final days, that Finn, Jake and their friends will soon embark on their final adventure before we'll have to bid farewell to what I think is one of the biggest icons of 2010's popculture. Plus I find it somewhat ironic that AT began just before I started my studies, and will end shortly after I'd finish them; it's like a symbol that this part of my life is over and although I can come back to it in memories, much like I can re-watch old episodes of AT, it won't be the same as living them for the first time.
Yeah, let's just say that on the Friday night, when we went to a local gaming-themed pub,even though I got absolutely [censored], I still remembered to leave a small tribute for Pendleton Ward and other members of the Adventure Time crew on the write-on wall:


Throughout the meeting, I couldn't get rid of this ridiculous feeling that this is somehow my last Pyrkon. Unless I actually die somewhere on the way to the next year, I don't think attending one next year should be that difficult (I intend on staying in Poznan), so it's not last in that sense; I think it's related more to the fact that this year was the last time I attended it as a student. I know this doesn't make sense whatso-f*cking-ever, but on a subconscious level, I fear of growing up. I fear that I may come here next year, but I will no longer enjoy the one thing I am still willing to wait a whole year for, and at the end of the day I'll come to a conclusion that I've grown too old to enjoy fantasy meeting and such. And then I'll probably go home and blow my f_cking head off, because that's not the life I want to live.
...OK, maybe I won't do precisely this, but I know I'll be immensely sad if that happens.
... *cough* Well, anyways.

Oh, and I got crowned as the King of Slavs, so that's nice.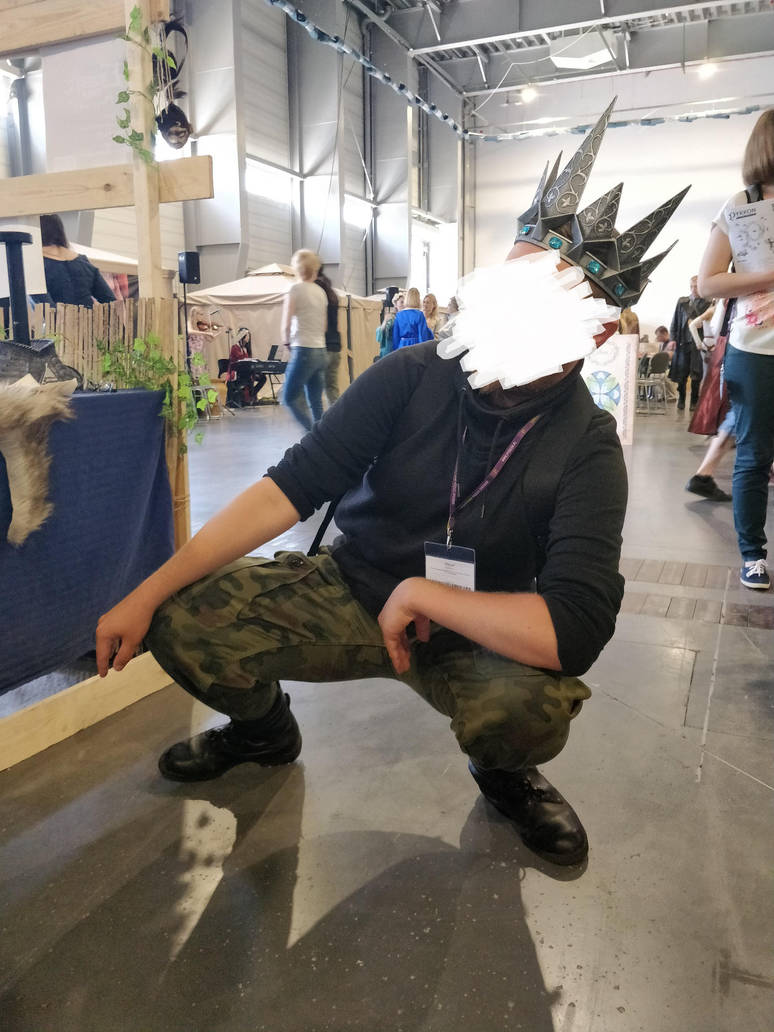 Cheeki breeki for everybody, free, and no one will go away unsatisfied
Right after the meeting ended, I was pleased to hear that the next year's Pyrkon is held at the end of April, so I don't have to wait an extra month for it. I don't have any cosplay plans, I'll just make said mask again.
Thesis

Once upon a time I've stumbled upon a phrase nodus tollens - supposedly refering to the "realization that the plot of your life doesn't make sense to you anymore". Now that I look back at the events at the break of June and July, I think it describes it pretty well, because right now I have no f*cking clue how it actually went down.
After I came back from Pyrkon and into this mortal coil, my biggest problem (aside from trying not to f*ck up too much in my workplace so I don't get fired after a month) was to finish my MA thesis. Quick recall, for much of last year's summer my teacher would lead me into a false sense of doing good with my thesis, only to withdraw his approval at the very last moment in September, resulting in me not being able to defend my thesis in 2017. Thesis aside, I had passed all the subjects, but technically I was still bound to my university till I could get my teacher's actual approval for my work. Unfortunately, the rules of my university are such that thesis defences can only be held between June and September of a given year, so there was no way for me to defend it even once the thesis was done. But OK, after I got my teacher's written approval (at the break of November and December) I focused on job hunting, though I wasn't very succesful until April when I finally got a call back from my current workplace. At the beginning of June I felt it'll be a good idea to go to my MA teacher and ask him to sign a copy of my thesis, so I can submit it to the dean's office.
And then he told me I still have something to add and correct to the thesis.
Yes. Over six months after he gave me his written approval of my thesis, he once again changed his mind and decided that my thesis is not done.
I immediately went to the dean's office to ask them for assistance, because I knew this f*cking educational merry-go-round can last forever, but they made it clear that this is a personal issue between me and my teacher. So I wrote a couple of pages of what he wanted, but after he told me I could do some more, I made it clear to him - either he respects the agreement between us (in the form of his written acceptance of my thesis which I had previously submitted to the dean's office) or I'm giving up, and he's gonna have one more student who did not pass his seminar (at that point if two more students failed the subject, he would not be given another seminar the next year). And after that, he informed me that OK, he accepts the thesis (again...) and that the exam will be held on July 3rd.

Except that it was June 29th. There were less than five days till the day of the exam.
I'm pretty sure that was going against my faculty's rules (like the one that a retake exam cannot be held earlier than seven days after the results of the first take are published), but at this point I was not going to let another chance slip just because nobody ever sticks to the rules in my university. I had spent the next day in the dean's office, filing in various forms and papers, but then there was the weekend during which the office was closed and I had two 12h shifts, so as you can guess there wasn't much time left to study, and then on Monday I had to finish the bureaucratic matters. At one point I was close to giving up, because it seemed impossible to make it in time with all the paperwork, but the ladies in the dean's office proved mighty helpful, so at the end of the day everything got buttoned up and all that was left was to put myself in some fancy clothes and attend the exam.
You know, back during my BA thesis defence, it all felt much more... dignified, for the lack of better word. Like a really important day in my life, a crowning achievement of all the work I had put in my studies and a bit of sweetness for all the bitterness I've been put through. But the MA exam, it didn't have anything of this. I assume it was because of the sense of injustice that lingered all the way since that day in September when my MA teacher pretty much sentenced me to nothing short of wasting another year just because of his whim - it felt like I've been denied what was rightfully mine. So when I was finally informed that I had passed my exam, I didn't really feel anything. I barely could muster enough willpower for a polite smile when I was thanking my exam commission. Only when I came back home and sat down did the tears start rolling.
It was over. I graduated. After 7 years, what was probably the last great adventure of my life came to an end.

To this day I wonder what the past me would do had he known what fate had in store for him. Would he back off, knowing that he'll spend four years in a shabby tenament flat, hating every day there, and that the university had nothing to offer but blood, toil, tears, and sweat, where every half a year he'd fight for his future, wary that all his hard work may be made meaningless not only because of his own efforts, but just because someone (i.e. lecturer) wouldn't give two sh.ts about the university rules (e.g. giving us exam results three days before retakes where the rules clearly say that seven is a bare minimum), that he'd need to fight depression and anxiety, and in the end he'll wonder whether it was all worth it? Or would he still come here bravely and willingly, for all the friends he made on the way, for the sense of triumph after passing his finals, for the wonderful year he had spent with his girlfriend, for all the cool places he had found across the city, and for the various adventures he had there, or which only became possible because he lived near a major communication hub? The only answer that comes to my mind is:

I don't know whether I was right or wrong, I guess I'll never know... But I made it. And I guess I should be thankful for that.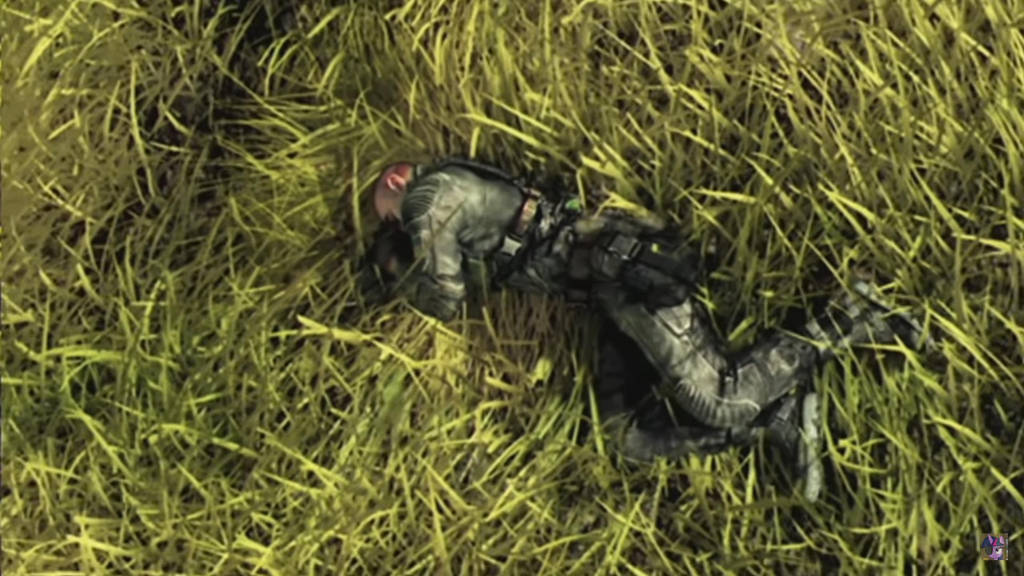 Wormwood The Star rests after passing his MA exam. July 2018, colorised
Well, there wasn't much time to celebrate, I had to go to work the next day; besides I didn't really feel that was something worth celebrating. The other thing that happened on my exam day though...
As I've mentioned a couple of times in my journal, my laptop (HP Pavilion dm1) was nearing the end of its operational life. I used it since early 2011, and it often worked for several hours a day - I mostly bought it for taking notes during classes and lectures (I have dysgraphia, so I either write legible but slowly, or at a normal pace but I cannot read my own notes after a couple of months), although it also took a major part in my reintroduction to the world of gaming. It was on that equipment that I played my first games after a long, long break (World of Tanks, Half-Lifes, Portals, TF2 etc.), even though it was never ment to run anything newer than 2010. Sadly, after all these years of faithful, hard work it started to show its wear and tear: games weren't running very well, browsers took forever to load the websites, I couldn't even watch lifestreams anymore without constant stuttering. Last year, I gave it for cleanup so it wouldn't fail as I was working on my thesis, but the repair shop also managed to break my screen's matrix (they offered to replace a broken screen hinge and it happened when they were disassembling the screen casing), leaving me with no gear for almost two weeks in total, and it still wasn't working very well. Somewhere around that time, I changed my mind about buying a gaming PC and focused more on a gaming laptop, since A. I still didn't have my own flat, so if for this or that reason I'd need to move (e.g. if I find a job in another city) then it'd be easier to take a laptop with me; and B. that way I didn't have to spend money on screen, keyboard and power cord. Of course maybe in the future I'll be able to build my own rig, so that once some components become outdated I can swap them for something newer.

I've been trying to save money for a new setup for the past four years, ever since I first made a Steam account, but on several occasions I had to spend my savings for more pressing matters. After I got a job, I was planning to put at least 50% of my salary into the PC fund, because I should still be able to live comfortably on the remaining money, and I should be able to get one in four months or so. In the meantime, I've found one particular laptop that was on sale because allegadly it was on display in the shop and was scratched in a couple of place (so it was a couple hundreds of dollars off). It was a good offer, but it'd mean spending all my savings at once, so I just put it on wishlist, even though I didn't have much hope that it'd still be available once I got all my problems solved.

But then, when I got that message from my MA teacher that my thesis will be in five days time, I got fed up with all the bullsh*t life has been throwing at me up until that point and decided "Screw it, I'm getting myself something nice for once and write it down as self-care and mental therapy".
And so, after four years of planning and dreaming, I got a new gaming gear - Lenovo Legion Y720.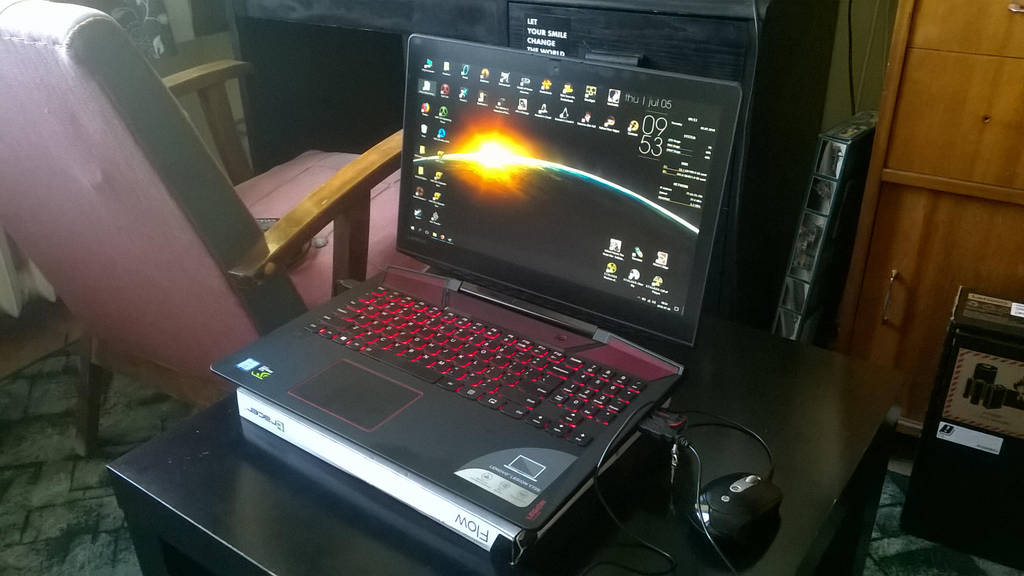 I must admit, for the first three or so days I didn't even run any games on it, I downloaded half my Steam library on it, but then I just sat there in disbelief that I finally have this setup. It was so different from the usual "nothing-goes-right" scenario that I actually started expecting that something will go wrong with either the laptop or my life - fortunately the only issue with the former was that the keyboard light-up combination (Fn+Space) doesn't work, but that's OK because I can use an app for that, and that a couple of days later I got sick, but other than that I was good.
Of course after all these years the two big problems are A. I don't know which games to play next

and B. I started some of them, but I have left them for so long after the old laptop started acting slow that now I have to decide whether to continue them from where I left them, often not remembering most of the plot by that point (as it happened with the first
Witcher
, which I abandoned sometime in 2016 and didn't finish it until a year later), or discard all the progress I've made and start anew. But you know, after everything that happened over the last two years it's nice to have problems like that.
Other stuff
After that I had to focus on my job, but I did find some time to go to Gdansk again, except that the weather was crazy this year; it was well over 30*C, and perhaps even reaching 40*. My initial plan was to go and visit the unfinished Żarnowiec Nuclear Power Plant, but I've decided against it, because if I had a stroke in that heat there's a good chance nobody would find my dehydrated corpse for a long, long time. I did go to the Hel Peninsula (by ferry) and visited some of the fortifications, but the heat was so unbearable I didn't go to the military museum, I just jumped into a train (which by itself was an interesting ride, because the Hel line is not electrified, the train was made of double decker cars and a diesel locomotive) and went back. Then on the next day I went to the Museum of the Second World War, but the line there was so long (they were letting people in in groups about every ten minutes or so) that I gave up and didn't even buy the ticket. So the main lesson from that is "When you want to visit a popular tourist attraction, do it outside of the main season". (The flea market was nice tho).

After that, nothing much happened. I did go to the Modelmaker's Day in Kalisz, but it was rather cramped, so it was difficult to find a spot for my stuff (although my dad made me a neat stand from an old spinning wheel); then I went to the Fields of Glory 1920 meeting, and finally I attended Poznan Game Arena, but I don't have any good pictures from there nor did I finish any costume, so I don't have anything to post. I'm not sure if anything interesting is still going to happen this year (I couldn't attend the HOBBY Fairs and Retro Motor Show last weekend due to my work), but to be honest, the actual problems preventing me from posting anything are: A. I downloaded a newest GIMP version and the settings are all different, so I either have to re-learn them or re-install the older version (I guess doing the latter would be easier, but I'm not sure how well it'll run on Win 10), and B. despite getting that airbrush and compressor last year, I didn't have much time to practice between finishing my thesis and job hunting, so I still haven't finished anything. I already had to visit IKEA a couple of times to get me some cardboard boxes to store my stash, and of course since I don't have time to practice my skills are deteriorating, so I keep getting frustrated over not being able to do something right, so I put one model away and work on another, and then I have a pile of unfinished models. (Though I'm getting better at keeping these urges under control).

To be honest, the last couple of months were quite difficult for me, and I hope that all that bothered me in that time (i.e. the transition from one life to another) will wash down eventually and I'll be able to do business as usual. If not, well, there's plenty o' good staff across this website too.
Peace, Wormwood out.