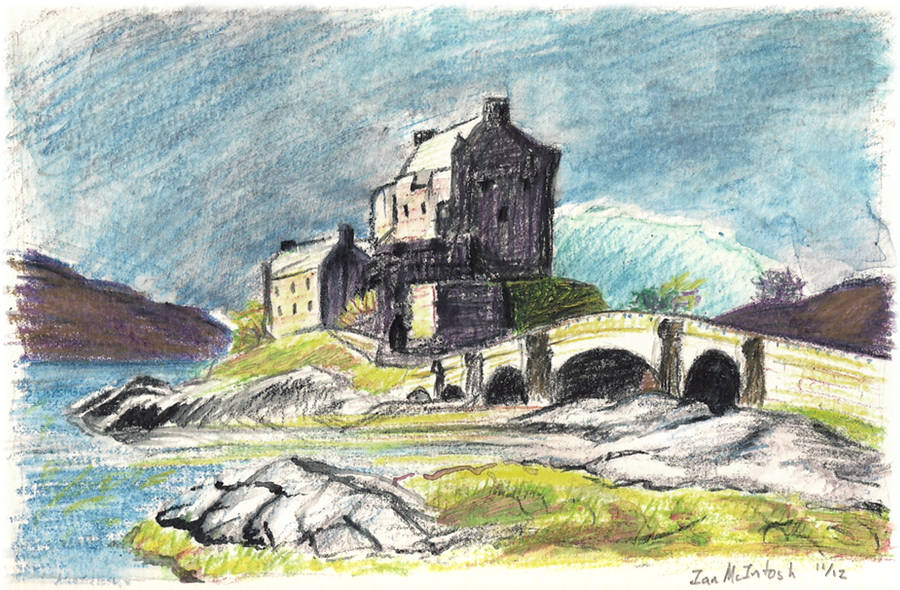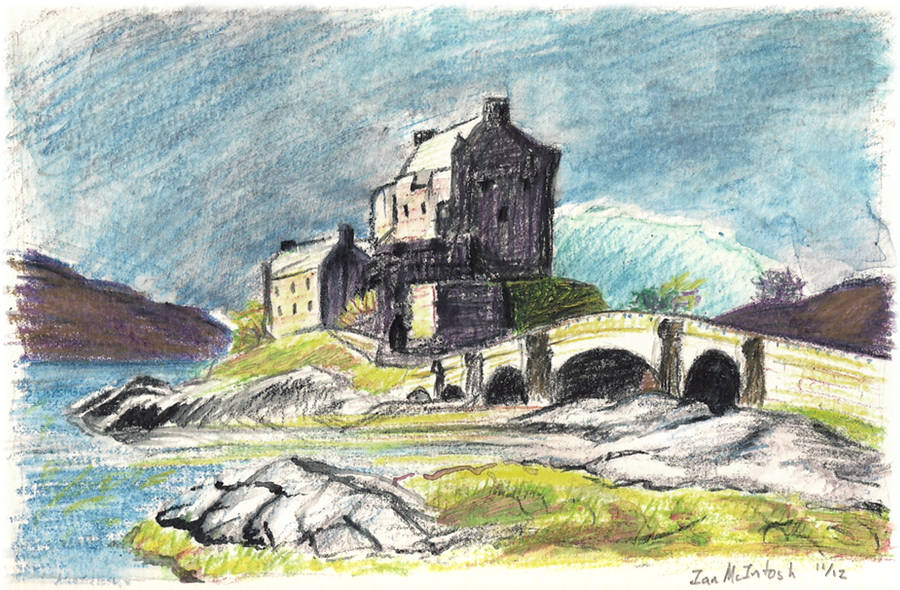 Watch
'Cause I figured there was one too few paintings of Eilean Donan castle around...
This is sort of a "Draw it Again" challenge. I painted a similar scene in watercolor probably 20yrs ago, and decided to try again as an experiment with watercolor pencils.
Derwent watercolor pencils on watercolor paper. November 23, 2012. Source photograph
here

Oooh, I have painted this castle as well. Part of a "paint something or other" challenge somewhere on the interwebs. Mine is painted as a silhouette. Lovely job you've done here with those brand new pencils.

Reply

I have a set of those watercolor pencil (amongst many others :3 ). Bright, bold and to the point in this illustration.
Reply