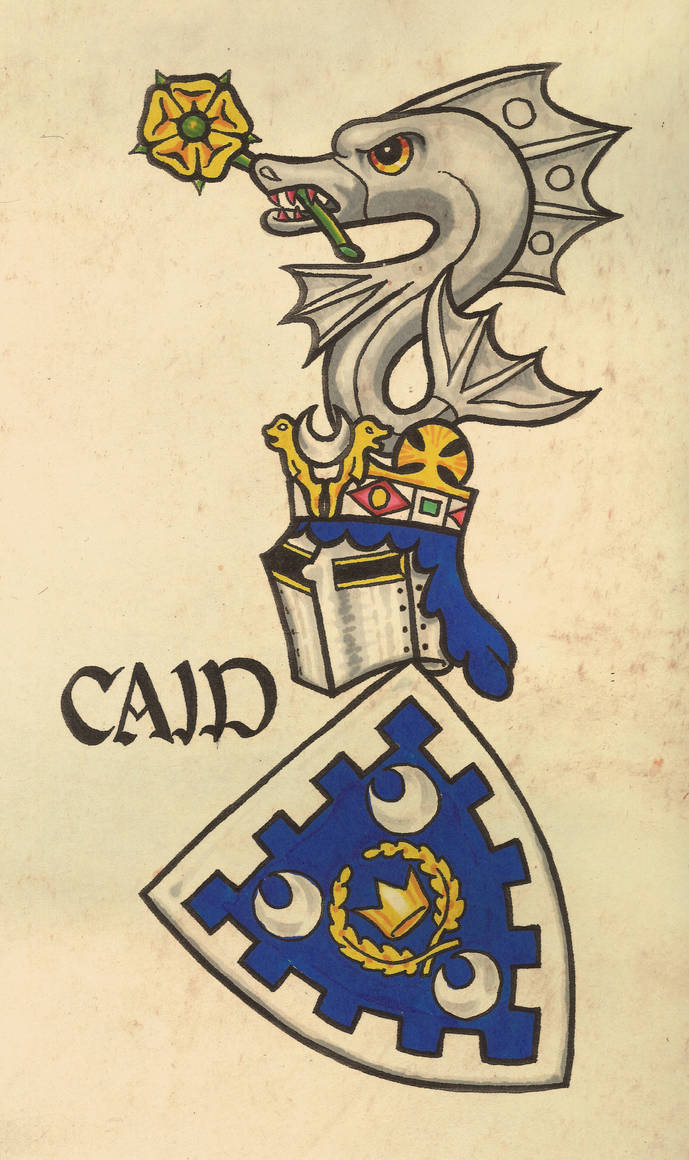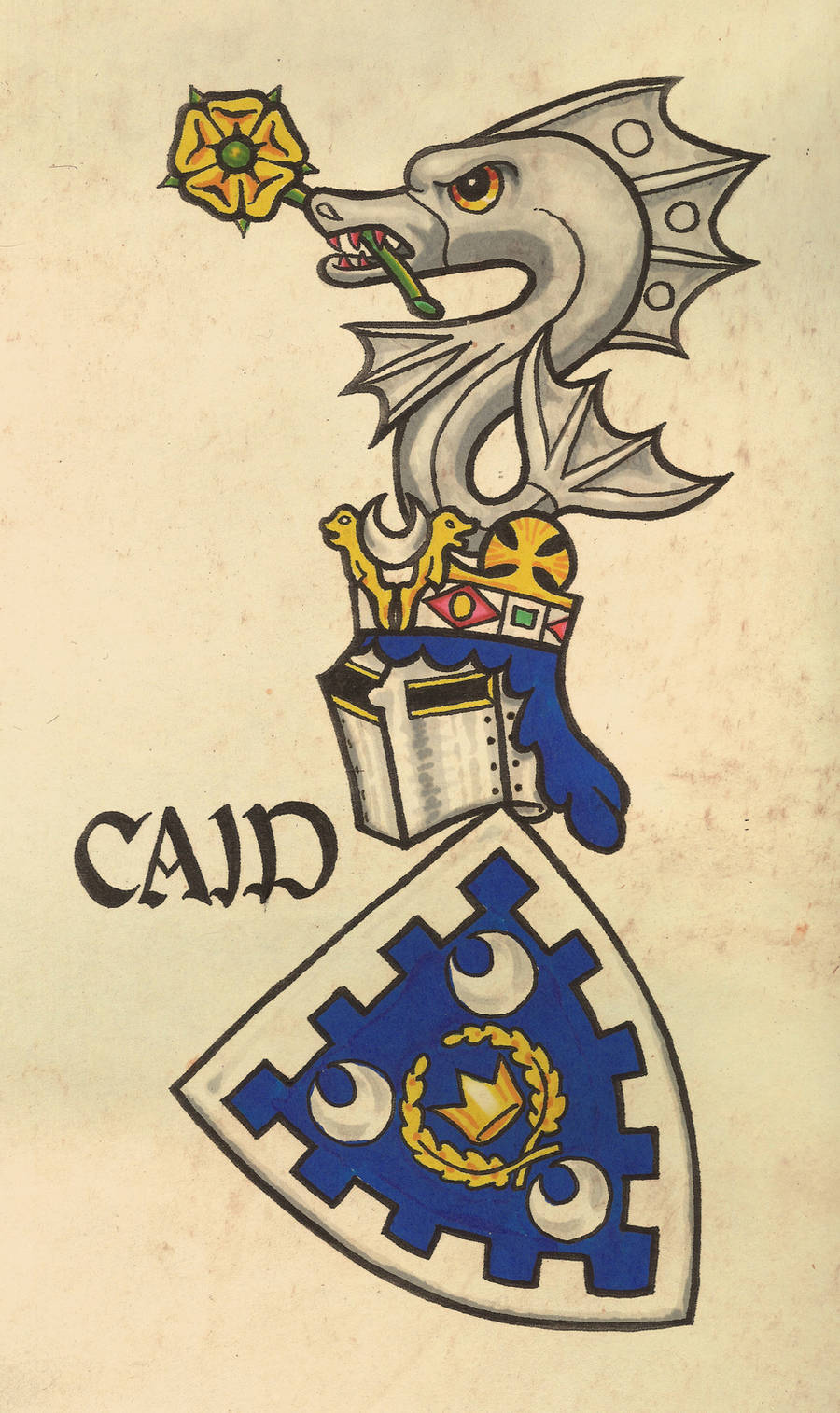 Watch

My personal fafvorite style: High Gothic - too bad it does not fit in common signet rings :3
Reply

Thank you for your comment. While not the format of signet rings, you seem to make good use of the style on paper.
Reply

I agree with their Graces, excellent work

Reply

I like the Crest! it looks very tough! (bet you wouldn't dare touch that rose

)
Reply

Looks nice. Could you do a blazon so that we can see the colours?
Reply

Ask, and ye shall receive (actually, thanks for the impetus to get off my ass and add the color)
Reply

Thank you, and thanks for the fav. I started coloring this last Saturday using my new art markers... The results were disastrous. But, yeah. I *will* have a color emblazon soon! In the meantime, this is:

Arms: Azure, a crown within a laurel wreath Or between three crescents within a bordure embattled argent. Crest: Upon a great helm Or crowned proper mantled azure a dolphin embowed counterembowed argent maintaining in its mouth a rose Or slipped and leaved vert.
Reply

Very nice. I've noticed that Dolphins Argent seem to be rather unusual, they're mostly Azure.
Reply

I think that's roughly Azure. They're depicted as blue (embowed counterembowed Gules) in Medieval bestiaries, I think, and are blue on e.g. the arms of the Dauphin of France.
Reply

The link, you mean? It is meant to be green and red. Originally, I only had the blazon to work from, "Checky azure and argent, a dolphin naiant to sinister proper". So I painted it a "dolphin-y" color, more or less silver, even though that didn't work well at all on the blue and white field. I was thinking all the while "Why did they even register this design? It breaks the rule of tincture!" When I submitted the scroll, it got returned to me for repainting, to correct the tincture of the dolphin. DOH!
Reply

Ah well, alright. Of course, one can't not break the rule of tincture on a checky field, unless it's of two colours.
Reply