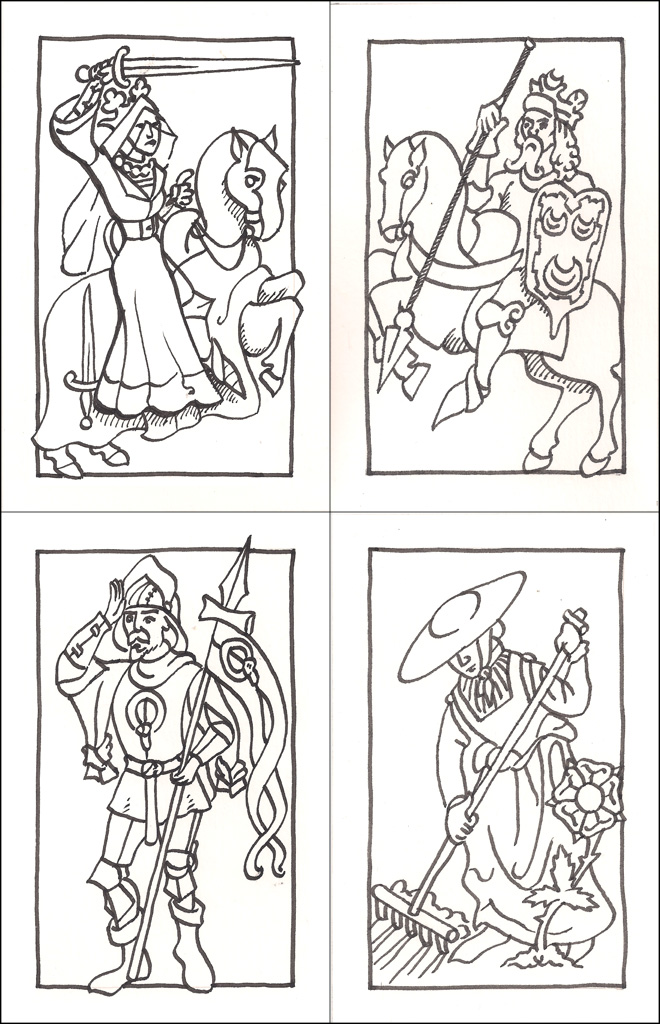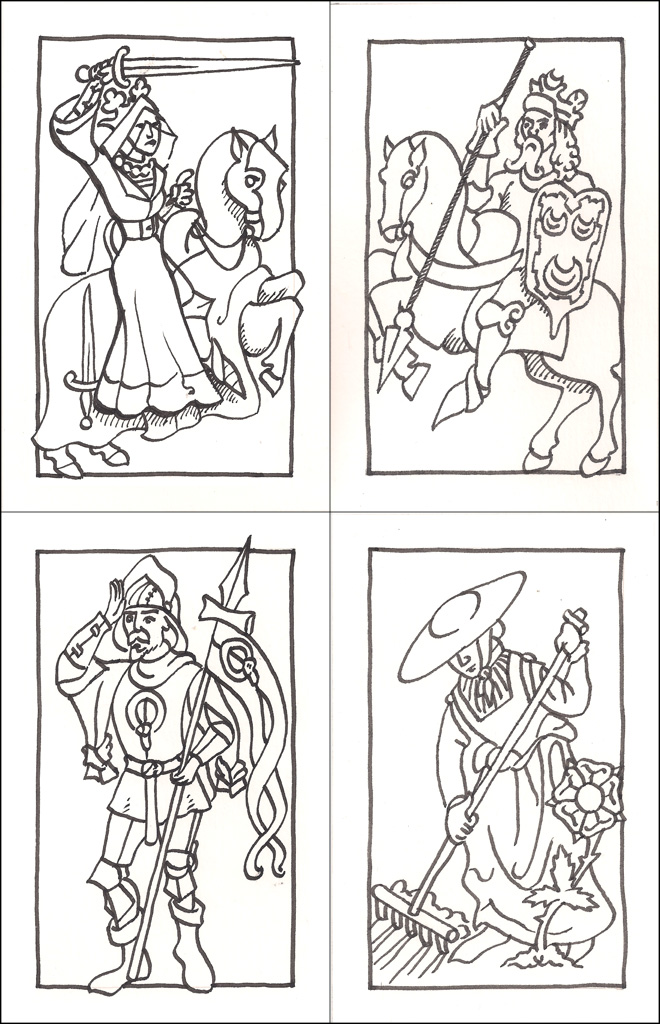 Watch
A project I'm working on is a deck of playing cards in a 15th Century style. Custom suits with symbolism meaningful to the SCA. Presently, I've completed the drafting, but I still need to add color. These are the Queen of Swords, King of Crescents, Over Knave of Garters and Under Knave of Roses.

i've been wanting to do this forever, so i have a custom deck with which to play tarocchi!
Reply

Go for it! Admittedly, it's a ton of work, but fun and rewarding. It's also been an interesting experience in pacing. Usually, it's OK to draw and tweak and redraw and tweak some more... But when you're doing 50+ drawings, you have to be economical with your time. So my goal isn't each card, it's the deck.
Reply

Keep posting. I can hardly wait to see the result.

Reply