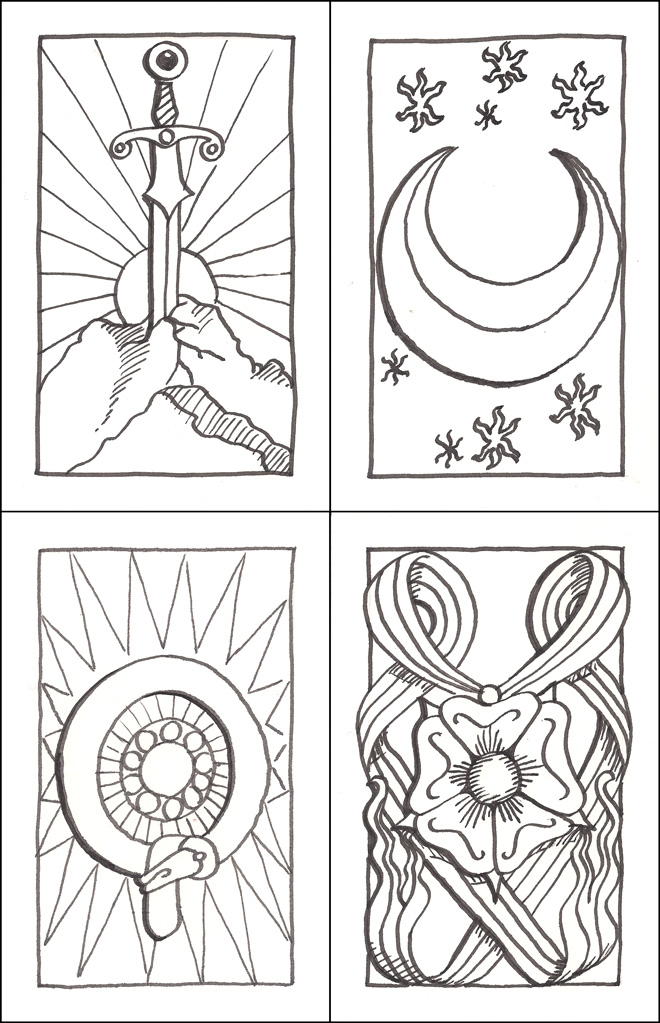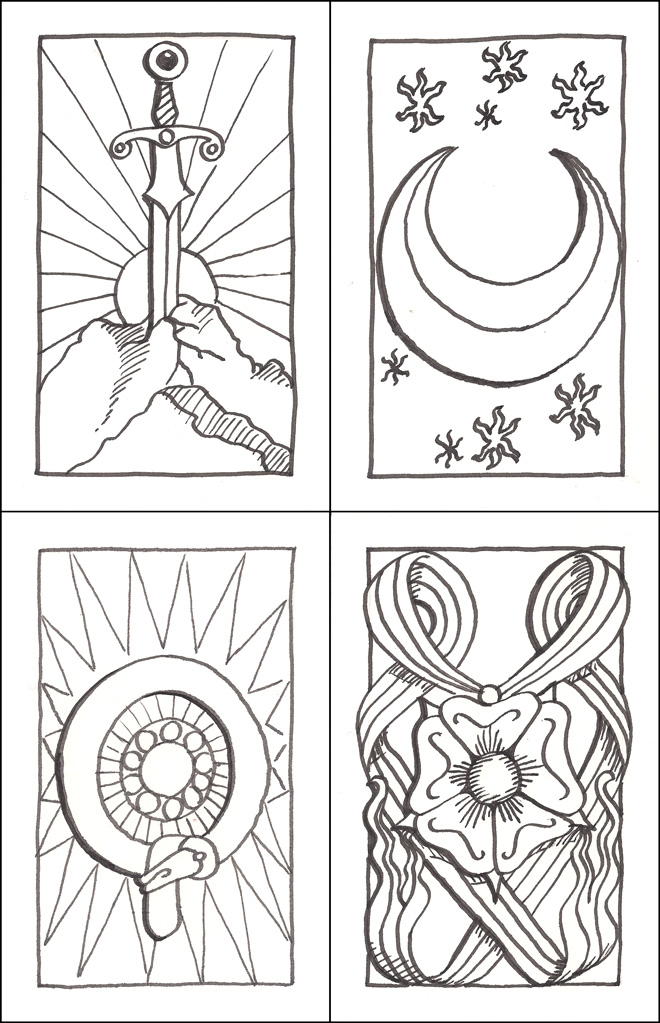 Watch
A project I'm working on is a deck of playing cards in a 15th Century style. Custom suits with symbolism meaningful to the SCA. Presently, I've completed the drafting, but I still need to add color. These are the Ace of Swords, Ace of Crescents, Ace of Garters and Ace of Roses.

------------------Original Sketches----------------
:thumb332659871: :thumb332659043: :thumb332659138: :thumb332659727:

I love these aces...would make a great quadotyche of posters (or pictures)...hint hint.
Reply

Reply