Great project to work one with MYSTERYTIAMAT

These are some of the requirements:




Need someone who can do at least 2 concept pictures minimum a week.



If needing a ref sheet, will pay $70.00 for a very detailed one.



Plan on buying in bulk.



In need of someone who can draw anthros, animals, and fantasy creatures of all types. The body types ranges a great deal; someone who can either adapt quickly or likes to experiment.



This person will not be designing armor or weapons; they buy from artists who specialize in that so you will always have a reference when it comes to special items.



For the complete information, go to their journal right here

Some examples of what they want~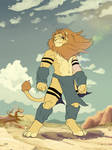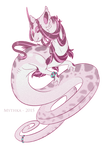 :thumb507985799:

!Note them if you're interested on the offer!

Please, click
here
to
read the Submission Rules
.