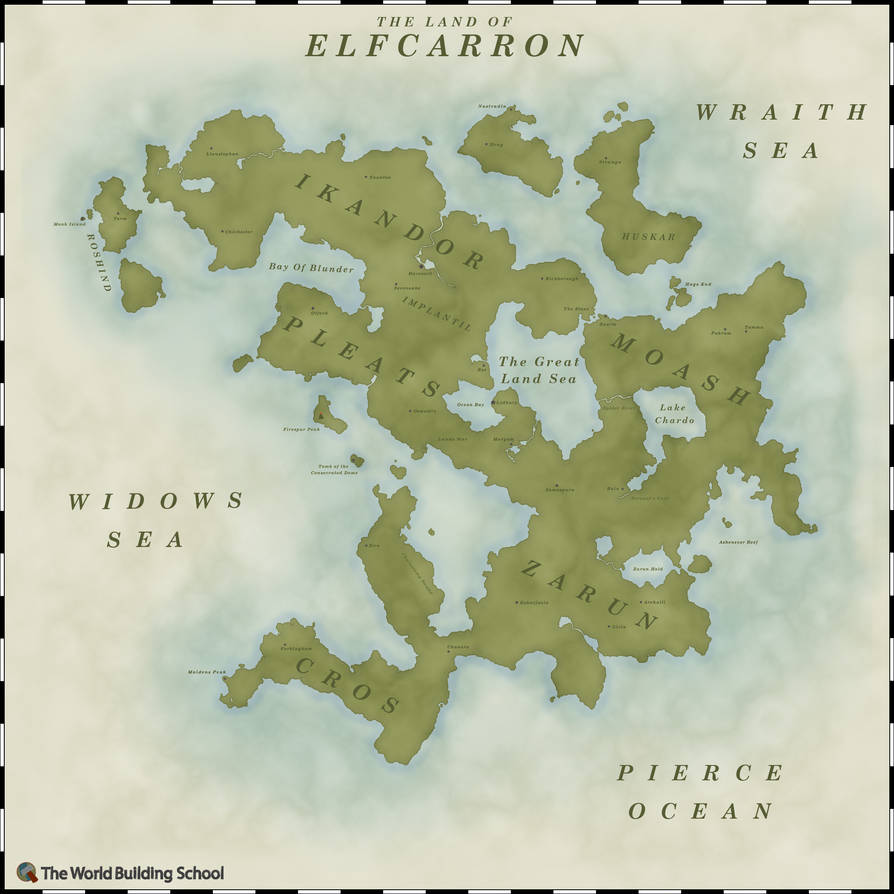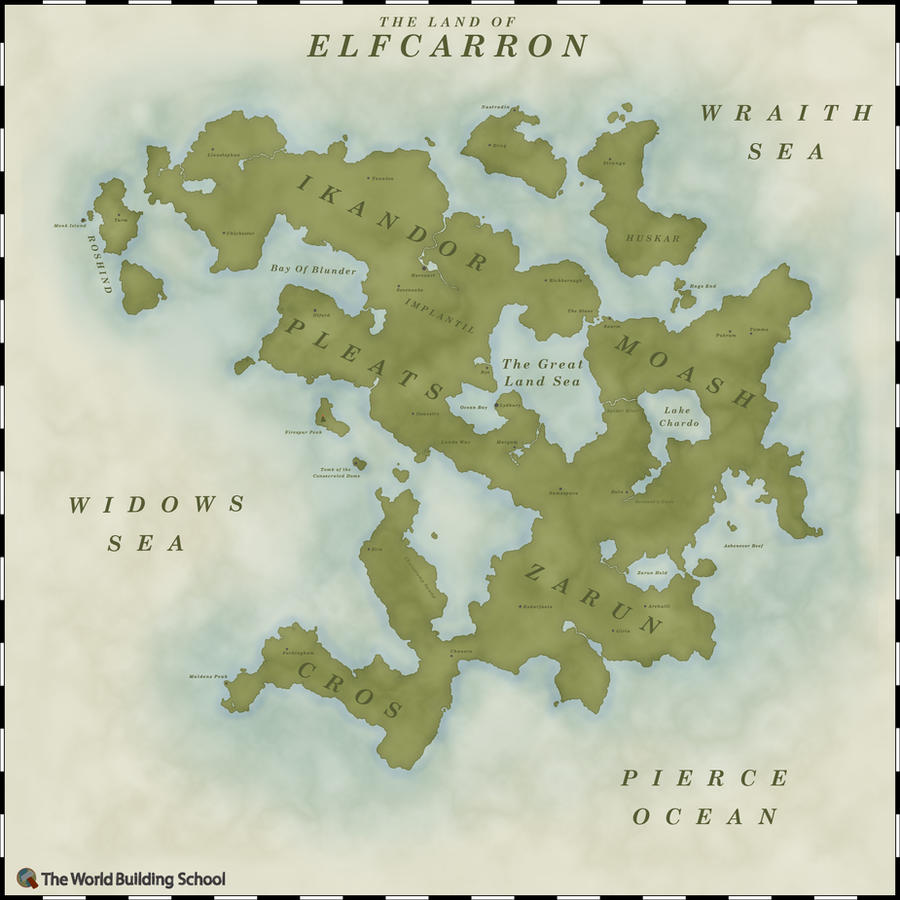 Watch
This is a Elfcarron, a test island for new map styles I am teaching myself and developing.
If you're interested then I may open up Elfcarron as an open source world for other writers, designers and world builders to play in.
I love this style and will be producing a tutorial to show you just how to draw your own map over on
The World Building School
as part of
The Authors Guide To Drawing Maps.
If you like this map then I've published it as a customisable map pack over on Graphic River.
Click Here
to learn more about what's in the pack and how to purchase it The pack is only $3.

Hey guy, its really cool world map. do u use reference for design your maps?
Reply

Hey Hatimous,

Thank you for the compliment. No, the terrain on this map was randomly generated so I don't really use references.
Reply

Hey Centark,

So glad that you liked the map and that it's inspired you to get back into drawing your own world map.

Hope you're having a great week?
Reply

So sharp, so clear, so…inspiring. You shall consider me a pupil interested in the supplied tutorials in the description, I thank you!
Reply

Thank you Meat Wagon

I've written the first two parts to the tutorial so the first part will be going up on The World Building School this Friday. I do hope people enjoy reading it.
Reply

It's a very clean and attractive map. Could due with a few other elements, such as a scale and compass rose, but nice work!

Cheers,
-Arsheesh
Reply

Aye, good point. I'll have a ponder at adding those things. Though I'll have to do some research into a compass rose that I like and then workout how to draw it

All the best,
Reply

Cheers Arsheesh, I'll take a look at the link.
Also I think it's about time I started to be active over on The Cartographers Guild. I've lurked from time to time but kept forgetting my password plus struggled to navigate the forums.
And I quite like the idea of entering some of the competitions to see if my maps match up to the talent in the guild.

Reply

Glad to here it! I look forward to seeing you around over there. The competitions are always fun. I've only ever entered in one myself, but when I get some time I'd like to participate more myself.

Cheers,
-Arsheesh
Reply
this is really cool. XD i can't draw a map to save my life, lol. you definably have the talent...to save my life and many others! JK,LOL. >DDD
Reply

hehe thank you Xanrian.
I'm putting together a tutorial for how to draw a map in this style. The first part will be published on The World Building School
[link]
this Friday. So hopefully that will help to save your life

Though if after reading the tutorial you still don't think you could draw a map to save your life then you could always commission me?
[link]
hehe

Reply

looks like an interesting place, I have 2 questions

1/ what is the scale ?
2/ what is the name of the big bay in Zarun ?
Reply

Hi Ashimbabbar,
1, The Scale... I'll be honest I haven't thought much about that but if one of the bars around the edge = 100 miles that would make a fairly decent sized landmass. Certainly enough to tell some great stories in but not too big that people get lost. Saying that it would put the closest major cities over 100 miles away from eachother...
2, Do you mean the Big Bay on the left of Zarun? So far it has no name, do you have a suggestion and I'll add it to the map

All the best,
Reply