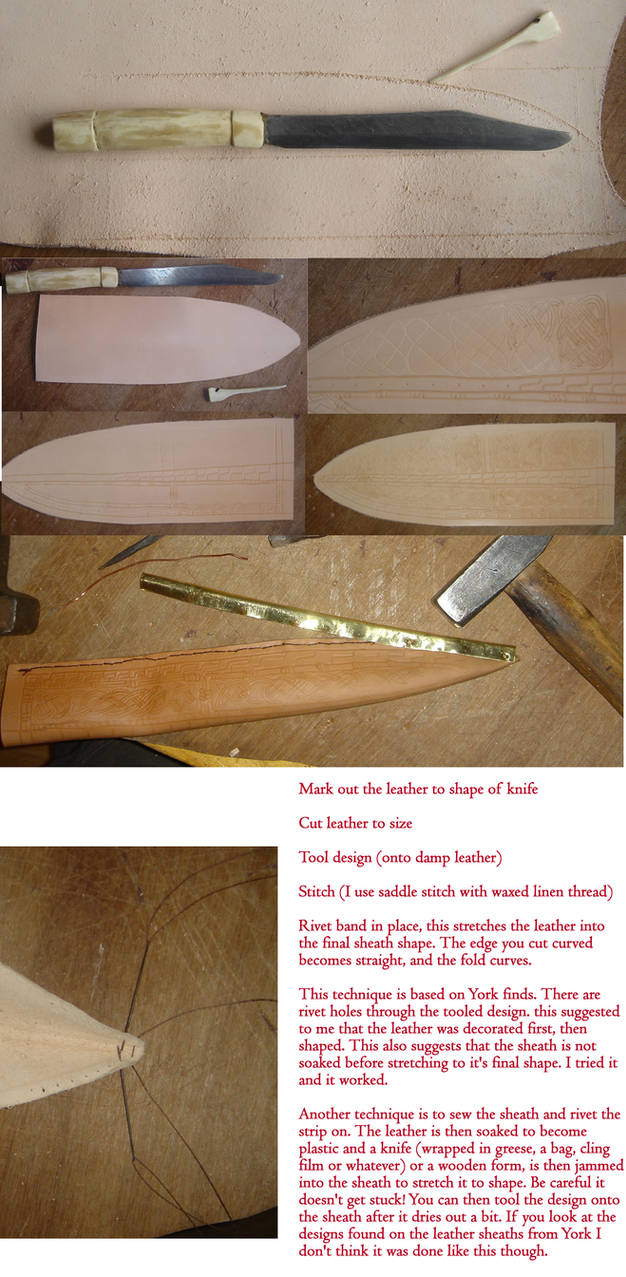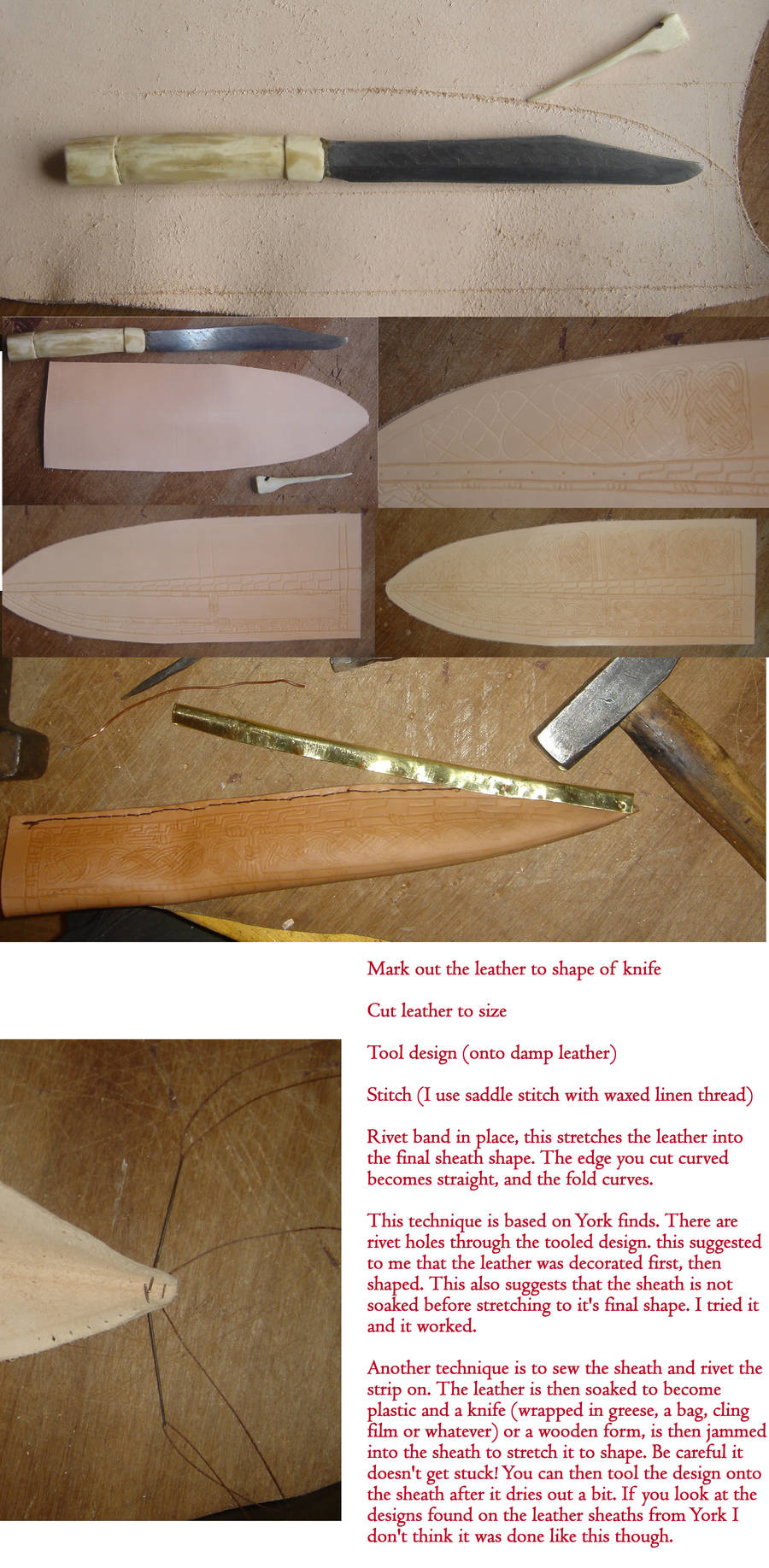 Please e-mail me on artATwordsmithcrafts.co.uk for more detailed instruction of you need them. This is just an overview!

And use a copper alloy strip which is long enough too!
Reply

A quick clarification, please: does the decorative metal edging go on before the belt loops?
Reply

Aye. If possible decorate the edging strip too, with punched designs. Punches can be made by filing nails into shape.

The supension loops can be rivited on through the meatal strip, again using decorative rivets.

The leather work is based on looking at the find drawings. The metalwork wasn't found, only the holes where it may have been attached.
Reply