Welcome to
WordCount
's Feature #14! Halloween may be weeks away yet, but that doesn't mean we can't start the celebration early, especially when we have
17 new pieces
to brighten up the season.
If you're new to the
WordCount
project and want to know what it's all about, head over to our
WordCount FAQ
to get all your questions answered.
While you're at it, check out our
Call For Applications
and see if you're interested in joining the crew! Did we mention that we're looking for
Occult & Spiritual
and
Horror & Mystery
staff members? What better time to apply?
If your thirst for prose isn't quenched by all that, we present you with our work-in-progress: the
2008 Prose Daily Deviations
listing. In this journal entry we have compiled all the prose DDs from the past year, and won't stop until the year is through!

What're you so scared of? Get reading!

Don't forget to

our news article to help us increase exposure!

300 words or less

Insomnia
by
Verticae
Fictional Perspectives
: Insomnia in a shade of red.

The Chewing Turned Chattering
by
Senoy
General Fiction
: An unusual criminal and an even more unusual victim...

The Tinder and the Flame
by
otterski
Children's Fiction
: This fablesque little story is a work in progress. It can boast the rare gift of taking an overused scenario and changing it to something fresh and new.

301-500 words

Sleeping Beauty
by
ladygekko
Horror
: Is it really okay to make a move on a girl while she's asleep?

Confrontation
by
tubaterry
Sociopolitical Fiction
: In the wake of a toppled government, two figures consider their futures.

501-1,000 words

Chicken banana theory
by
Durkee341
Humorous Fiction
: This insane stab at philosophy attempts to explain the how we perceive ourselves and others. It may leave you unsure whether you be man, chicken or banana.

Living with A.D.D.
by
EverRoxas
Editorial
:
EverRoxas
gives us a brief but poignant account of life with Attention Deficit Disorder.

Kiss of An Angel
by
Mithgariel
General Romantic Fiction
: Written with imagination, tenderness, and with an interesting plot to keep the readers guessing all the way toward the end.

1,001-1,500 words

Creepy Bus Guy
by
Yukinoko
Theatre & Scripts
: Sometimes a stranger knows us better than we would like. This story is about a meeting with a guy on a bus who may or may not be creepy.

Cheating
by
Dhes-of-Yuggoth
Occult
: Meet Japheth Williams: he has cheated death, and so much more--only he doesn't see it that way.

1,501 - 3,000 Words

Weightless
by
xonlyindreamsx
Nonfiction Biographies
: Without ever saying the word, this story tackles the difficult subject of eating disorders through the heartwarming true story of the author's own experience.

How to Understand Nothing
by
XavierMontague
Philosophical Nonfiction
: A thought provoking piece that tackles the subject of murder from every philosophical standpoint imagineable.

Day in the Life
by
lefrenchninja
Fictional Perspectives
: Many of us can relate to the everyday droll of this author's words. One too many days have began, happened, and ended in this manner.

3,001 - 5,000 words

Hope's Fortitude
by
7eve7
Science Fiction
: This tells the tale of a strong-willed woman in a world where determination is a requirement for survival.

The Green Dragon: Chapter 11
by
BlueShadowM
Children's Fiction
: It's impressive enough that the author of
Green Dragon
translated this chapter to share with English-speakers. When you read this snippet of epic fantasy, you'll find yourself wishing she would translate the rest!

5,001+ words

Shades of Glory
by
Ebony-Snow
Fantasy
: In this four-part piece, follow one man's ascension from nameless prisoner to shadow warrior.
Published Works

gstepl (Paperback)
by
q365
Expressing yourself is never easy: for some, it's a downright painful task. The narrator of gstepl struggles with his love for two high school peers; as he does, his writings grow more frantic and more diverse, ranging from snippets of writing all in gray to lengthy stories featuring an absurd mafia to tales of Jewish folklore to Spanish conjugations.
Currently available at
Amazon
and
Scribd
!
---
:resume:
Looking Back: August and September's Prose DDs
Couldn't catch all the prose Daily Deviations that were featured the past two months? (Well, we couldn't either.

) Here's a recap pulled straight from our
2008 Prose Daily Deviations
journal.
August
September
---
Meet Our Contributors:

CrimsonThrenody
CrimsonThrenody
joined the
WordCount
staff in April 2008 and has been supplying wonderful
Life Stories & Perspectives
features ever since! And like a lot of deviants in the literature community, she is an avid writer as well as a photographer.
CrimsonThrenody

's Literature

Pink Bundle
(464 words)
General Fiction
: Is the world about to end or begin?

Phantasmical Mirror
(1,727 words)
Fantasy
: This short piece brings words, quite literally, to life.

Frosted Field of Memories
(2,594 words)
Life Stories
: A son prepares to bury his father by gathering together memories.
VioletsLament's Photography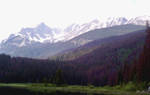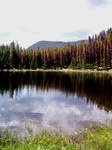 :thumb91611477:

---|

ostit:
For more information about WordCount, be sure to check out the following links:



Categories Explained

Frequently Asked Questions

Staff Requirements and Application

WordCount Feature Archive

Make a Prose Suggestion
---
This month's article included features suggested by:











(This article has less than 1,100 words.)