Hello and welcome to our August feature! It's hard to believe that summer is nearly over, but we've got the perfect way for you to enjoy what's left: 16 pieces of deviantART prose and a new Published Work, care of your fellow community members.
We would also like to hear one final "Hurrah!" for our former Gallery Director,
GeneratingHype
, who returns to the ranks of Lit Seniors as of today. We're sure he'll continue to serve the community as steadfastly as always, but if you've a moment to spare, do stop over to his little corner of dA and thank him for all that he has done during his six-month tenure as GD.
GeneratingHype is the Creator and Doomlord Commander of the WordCount Project.
:resume:
100 words or less

Letting go
by
MSJames
Fictional Life Stories
: If you love someone, let him go--unless he's hanging from a rope.

Drabble 2: Grandfather
by
TakodaVega
General Fiction
: A clever wordplay covering the subject of age and time.
:resume:
101-300 words

tonight
by
kury-bop
General Romantic Fiction
: This is a short tale of a long-distance relationship.

Fright
by
LynnSnow
Sociopolitical Fiction
: In this piece, humanity is seen as an inhuman force.
:resume:
301-500 words

A Writer's Manifesto
by
AGoddessFinch
General Nonfiction
: This deviation is quickly gaining popularity here on dA; it just goes to show that writers do understand.

Notebook
by
wastelandsofthemind
Occult
: A chance encounter with a prophetic notebook?

This is Teddy Bear
by
neurotype
Children's
: Children under five are so hard to write for, but
neurotype
clearly has a knack for it!
:resume:
501-1,000 words

Mightier Than the Sword
by
Ruadre
Humorous Fantasy
: The pen is mighty, indeed, but the paper shredder is even mightier.

Answerphone Monologue
by
conorschild
Theatre & Scripts
: A woman returns home from grocery shopping and finds an emotional message waiting for her.

I am woman
by
bruisedapple
Humor
: Hot, cold, passionate, neurotic: a woman sends her lover on an emotional roller-coaster with an utterly zany letter.
:resume:
1,001-3,000 words

Recreate 68
by
Crazy-Diam0nd
Essays
: This informative article provides much food for thought in preparation for the events of Recreate 68 coming up in August.

Peace in Suspense
by
AluminumHeart
Science Fiction
: This is a story of the end of the world, for one person at least.

losing a few years v.2
by
general-lostbear
Horror
: Long live beauty! Miss Jan's about to find out just how long that may be.
:resume:
3,001 - 5,000 Words

The End of the World
by
animatedpunk
General Fiction
: Three childhood friends unwittingly stumble upon the end of the world.

Young Soseki
by
vix0r
Philosophical Fiction
: Well researched and well written, this is a piece both educational and entertaining.

Published Works

Diary of a Lonely Demon
by
Zeartist
Morgalla is a young woman with a dark secret: She's a demon from Hell. Nobody's perfect. Upon one of her many visits to Earth disguised as a human, she meets a young man who shows her kindness she has never known. Does she dare to show her true self? Can a human being love a demon? At the same time a plot unfolds that will put the human race in jeopardy. An epic battle of good versus evil ensues, and the meaning of true love is revealed.
Currently available at
Barnes&Noble.com
!
---

Looking Back: July's Prose DDs
Couldn't catch all the prose Daily Deviations that were featured in July? Well, we've got good news: here they are!

General Fiction
:
The Cloud Seekers
by
Katieyangg
(586)

General Fiction
:
The Indian driver
by
Remedies
(1,097)

General Nonfiction
:
I heard you were a rose
by
Ghost-of-Ink
(1,367)

Transgressive Fiction
:
Sleeping Beauty
by
SadisticIceCream
(3,015)
Previously featured!

General Fiction
:
The Tempo
by
SlickFiction
(2,941)

Children's Fiction
:
never grow up
by
Pretty-As-A-Picture
(401)

Philosophical Fiction
:
TRRS
by
smoking-mirrors
(329)

Transgressive Fiction
:
regardless
by
Barnaby
(1,933)

Transgressive Fiction
:
To Be A Woman: Part Two
by
starlightofdawn
(471)

Theatre & Scripts
:
Phone Play 1
by
sovegna-vos
(245)

Horror
:
they never quite do
by
jimboistic
(1,461)

General Fiction
:
This Organized Life
by
are-bee-s
(814)

Nonfiction Essay
:
Guide to Advanced Critiques
by
exarobibliologist
(2,564)
---

Meet Our Contributors: raheel07
raheel07
is one of our original team members, and like a lot of our core staff, we bid him a fond farewell only to welcome him back again in July 2008!
raheel07
ambitiously began as our
Sociopolitical, Philosophical & Transgressive
staff member, and now contributes to our
Life Stories & Perspectives
section. He is energetic, enthusiastic, and above all,
raheel07
is devoted to prose.
Not only is raheel07 a writer himself...

SMILE
(137 words)
Philosophical Nonfiction
: A smile is a powerful thing!

Remembering the Seasons
(188 words)
General Fiction
: Seasons intersect in this short evocative piece.
...but he is also a budding photographer: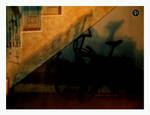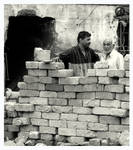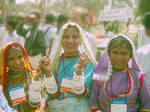 ---|

ostit:
For more information about WordCount, be sure to check out the following links:



Categories Explained

Frequently Asked Questions

Staff Requirements and Application

WordCount Feature Archive

Make a Prose Suggestion
---
This month's article included features suggested by:










(This article has less than 1,100 words.)