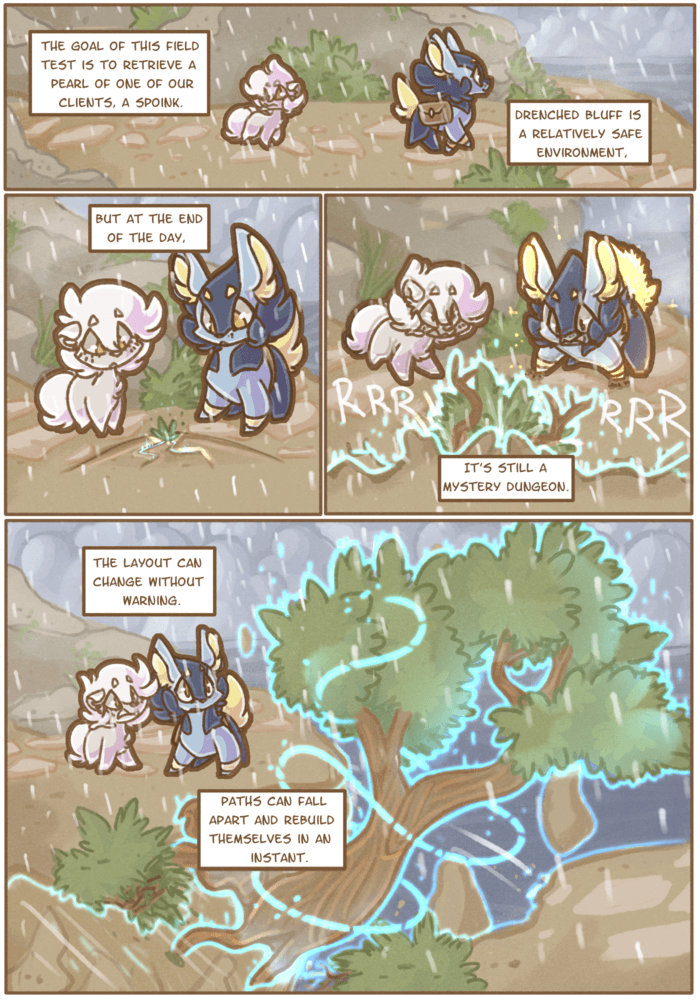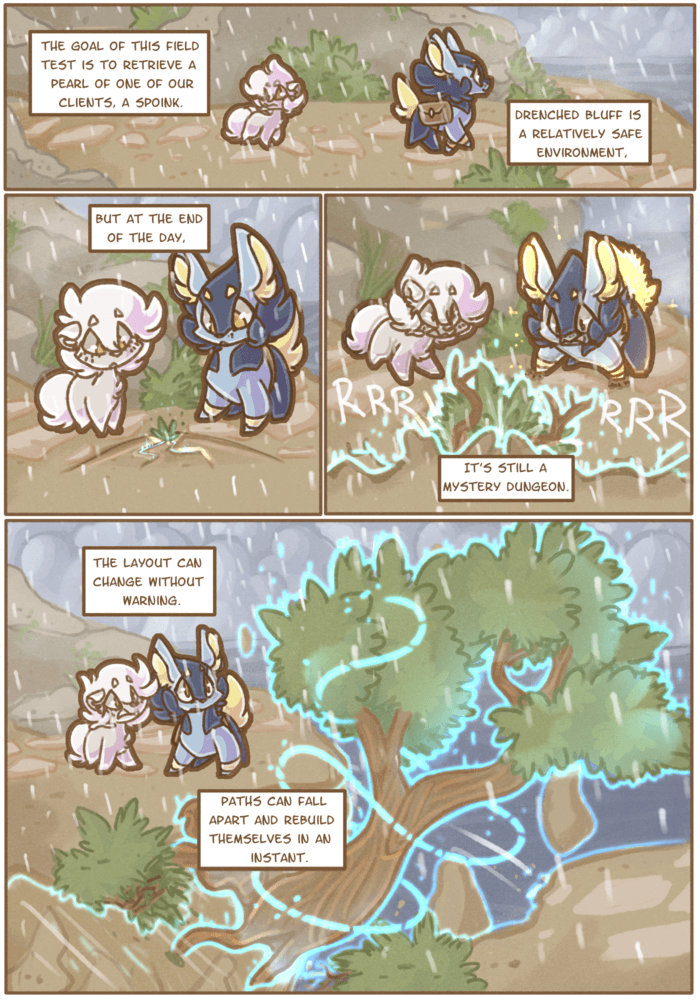 [Navigation links will be added later]
We're finally back! Sorry for the wait, got a little caught up. Now that it's summer though, I should be getting back on the update train!
Sometimes, a big tree can just materialize out of nowhere and split a cliff in half. No big deal.

Thanks to my very good friend
Kiwiflame
for beta reading up to chapter 4!
Buy Me a Coffee?
Or Support Me on Patreon!