Hey, Hooligans! Great news!

I relaunched our Kickstarter this morning and we're already 48% funded!

Just one Kickstarter Exclusive Print or $8 gets us to 50% funded in the first day! (EDIT: 55% by the end of the first day -- 2/3rds funded by day 5!)
Woohooligan Vol 2: Laugh It Forward! Dick Jokes for Justice!
Our
patrons
and
newsletter
subscribers helped design this cover!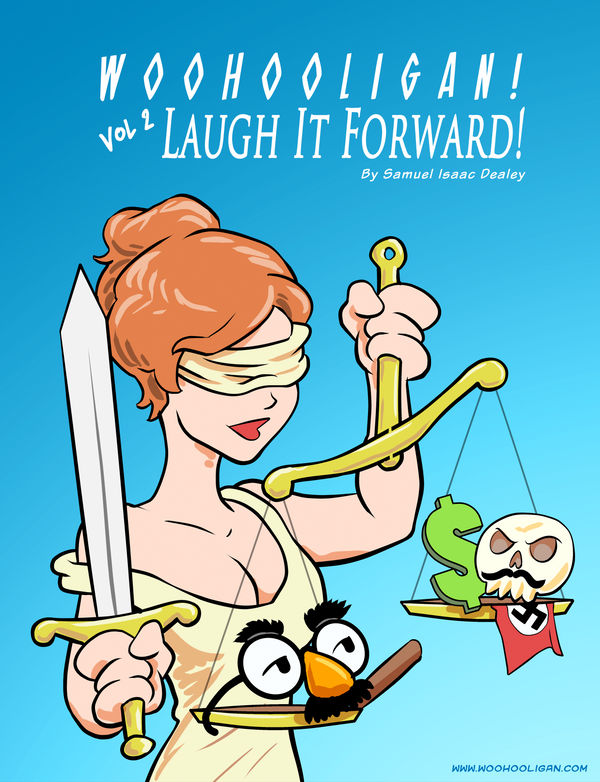 Thank you all for all your support over the years, it really means a lot to me!

EDIT: This Captain America tribute is one of two extra images backers are voting on (along with the cover) for the Kickstarter exclusive print & desktop wallpaper. For more background on the Captain America cover and info about the voting, check out our
2nd project update.