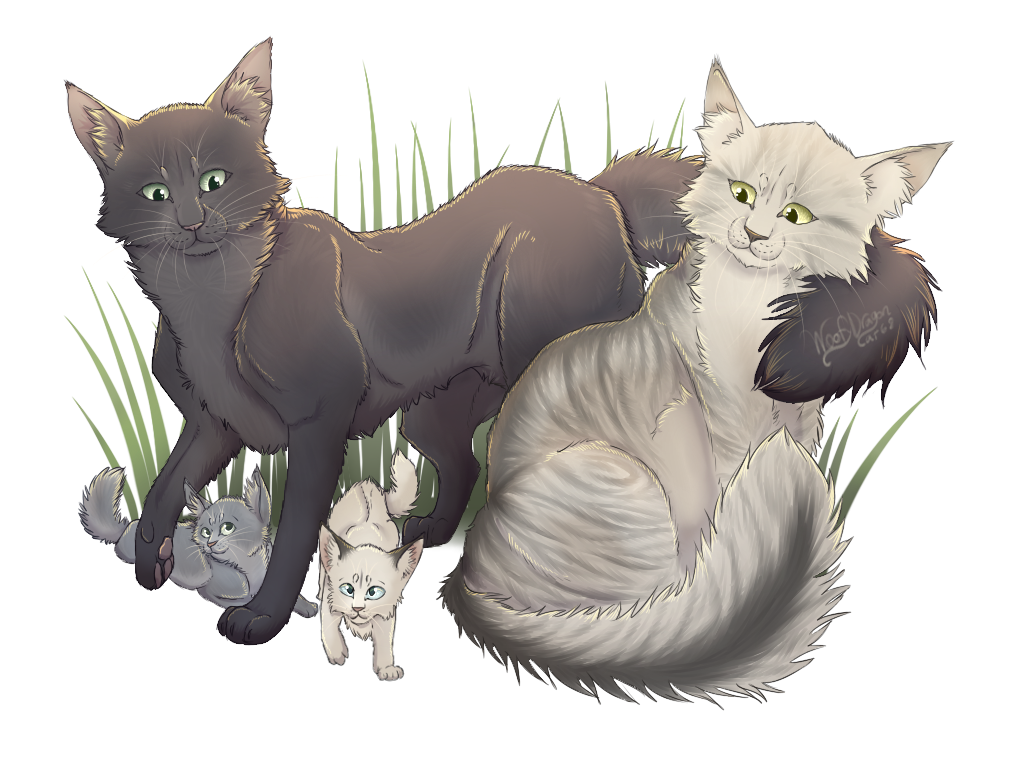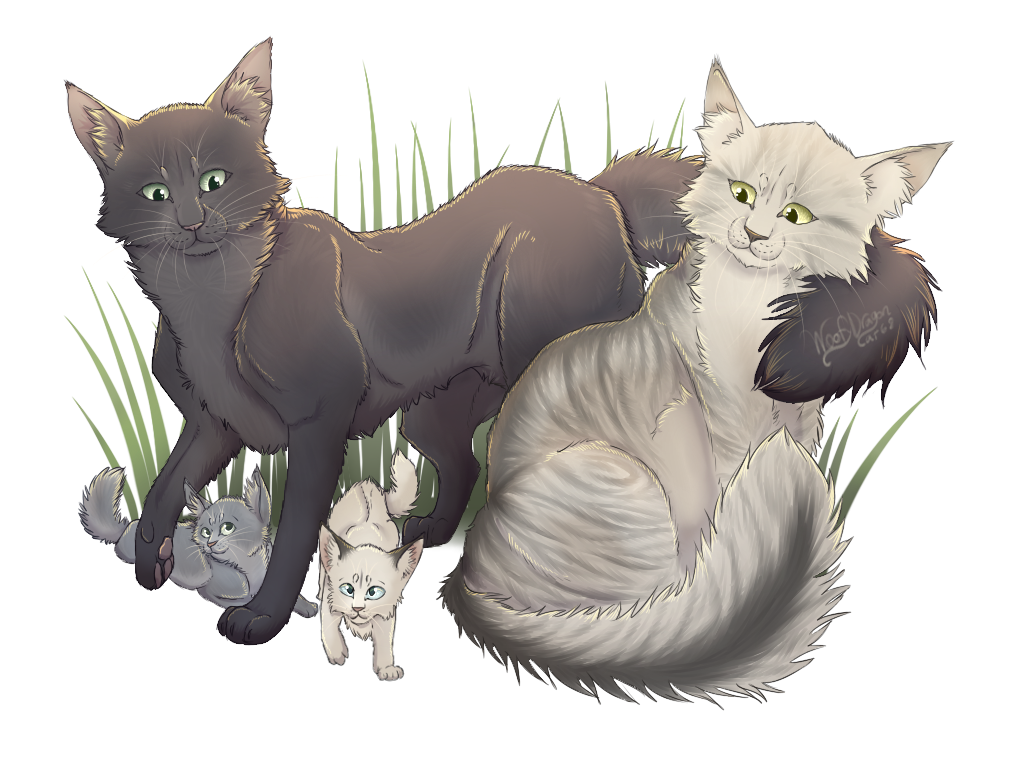 Watch
Decided to draw another warrior cats pair

Ive been working on this slowly over the week because I've had a lot of homework, so now its finally done

so, these are the characters Stormtail (left) and Moonflower (right) and their two kits Snowkit (Snowfur) and Bluekit (Bluestar).
I know in the books it didn't seem like Stormtail was that interested in his mate and kits, but I just felt like drawing the family anyways.
so yeah, that's basically it. and, I know in the books Stormtail and Bluestar's eyes are blue, but I made them more green in this picture because it looks more realistic (I kind of like it better too).
the characters are by Erin Hunter
the art is by me