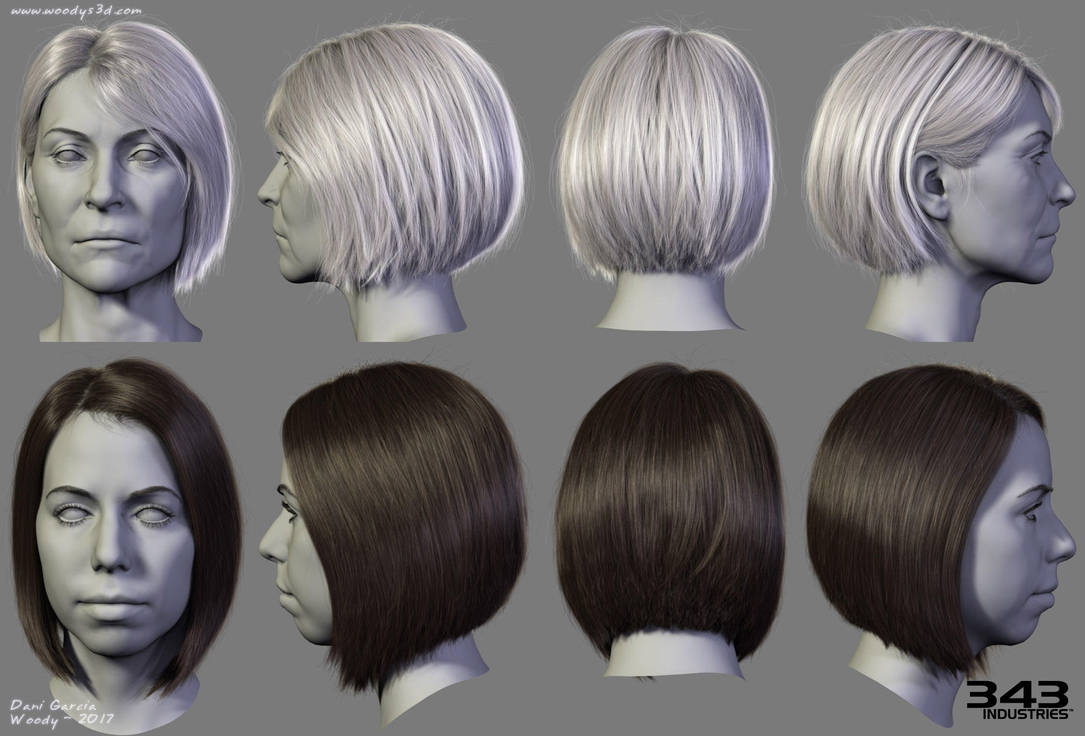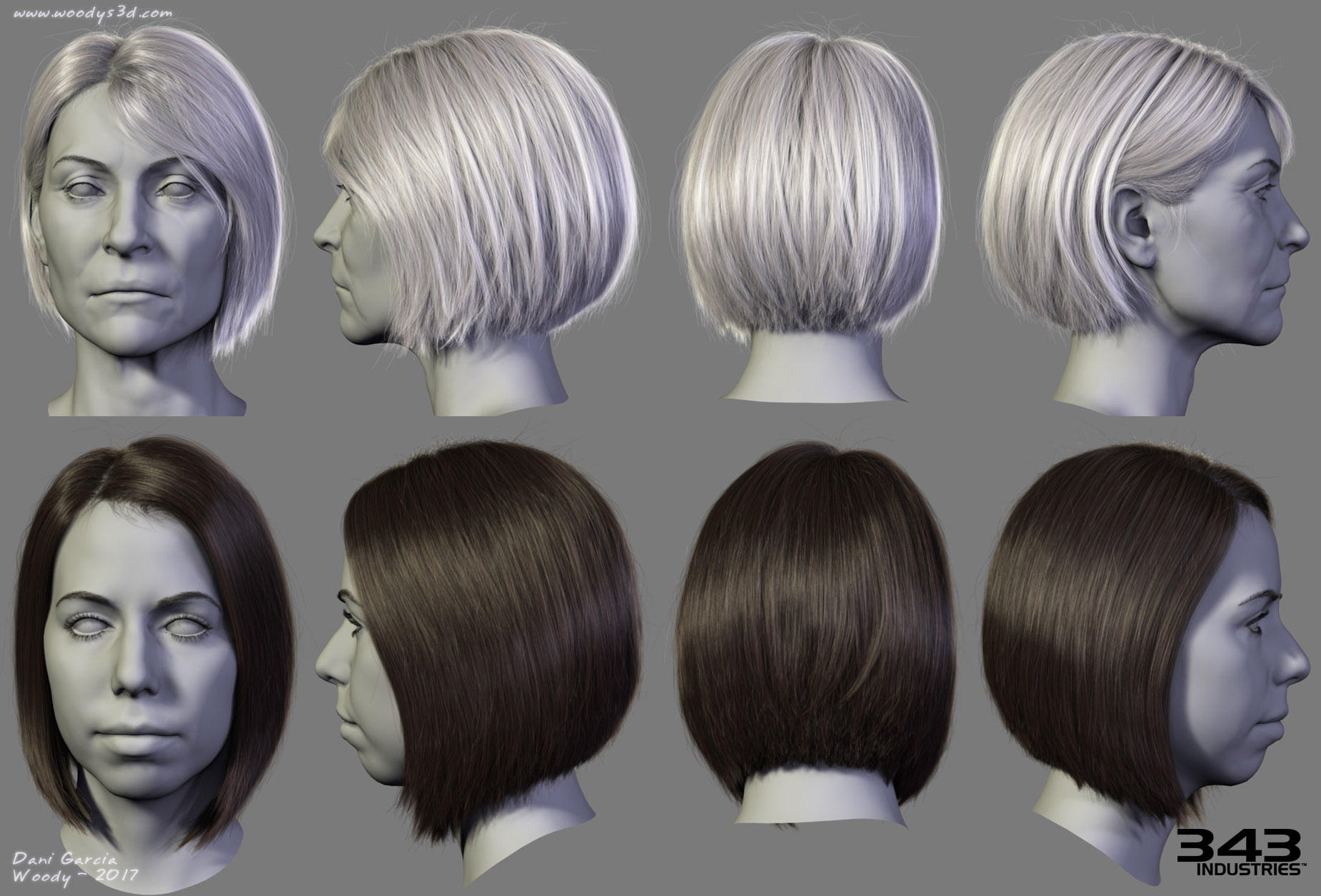 Watch
Some of the hairstyles I did for the latest Halo game. I only did the hairstyles, heads were provided by 343 industries.

This is so cool! I remember being really impressed by the hair in this game, it actually looked good, like someone had styled it instead of just growing some hair and letting it go.
Reply

Thanks! Yes, there was some work behind each one, though I only created them, they did the integration ingame.
Reply

Designing and executing the design is the
creative
part! There's a
reason
that the person who integrates and runs simulations and manages renders is called a 'technical director' and not an 'artist'. I'm sure some of them are pretty creative too... but most of the TDs I went to school with were more into writing shaders and rigging models and tweaking simulations than they were into the actual design phase of creating art.

Reply

Reply