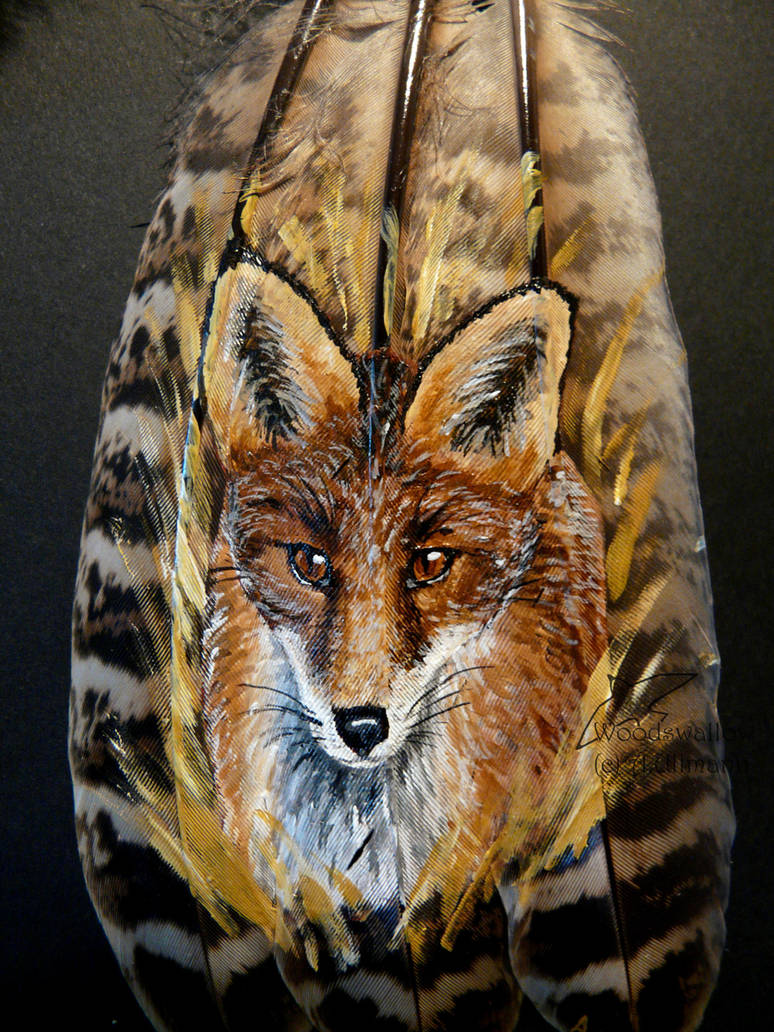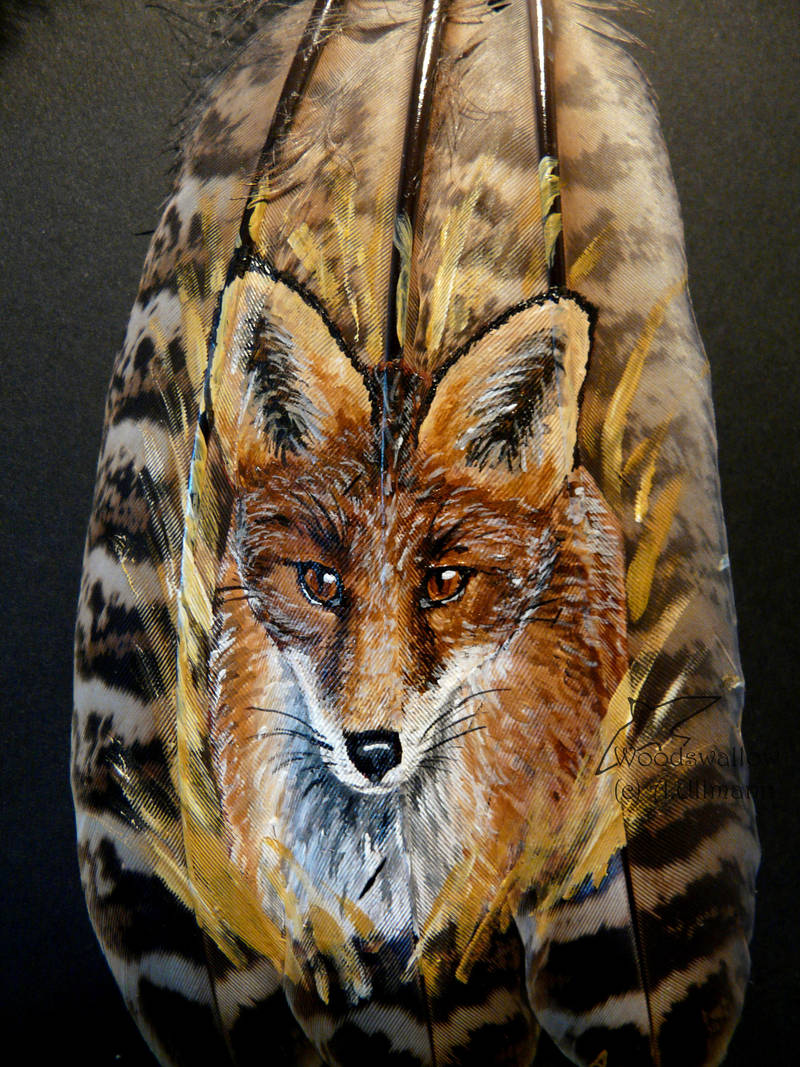 Watch
Edit: The second half of this work
The complete piece is for sale
Note me when interested!
Acrylics on pheasant feathers.
Finally got this done in February, and got some decent photos of it now.
This is one half of a bigger artwork, the other half will follow the next days. It depicts a hare and the piece is about hunting and being hunted, the never ending circle of life.
Had this lying around here for half a year and finally finished it weeks ago. I'm really fond about how this whole thing turned out, I will upload a photo of the complete piece as well.
Reference was this magical picture:
The Catcher in the Rye

Reply

Fantastic work

Reply

Reply

ohh <3 I love these. I have always wanted to try you are fantastic~
Reply

Nicely done!

I wish to see other parts of this circle of life as well.

Reply

You did so well!! And from a front angle even, that is the hardest angle to draw fox faces from, in my opinion! How do you get the feathers to stay in place?
Reply

Thank you so much

Yes, heh, I was surprised as well that the front pose turned out so well...I had prepared for a longer fight XD
I glue them together on the edges where they overlap, quite simple

Before painting, you can fixate them with clear varnish...but it did it after painting, to protect the paint.
Reply

Well then you must be getting better at doing front poses better, then! I'm impressed, it is very hard to paint on an uneven surface.
Reply

Reply