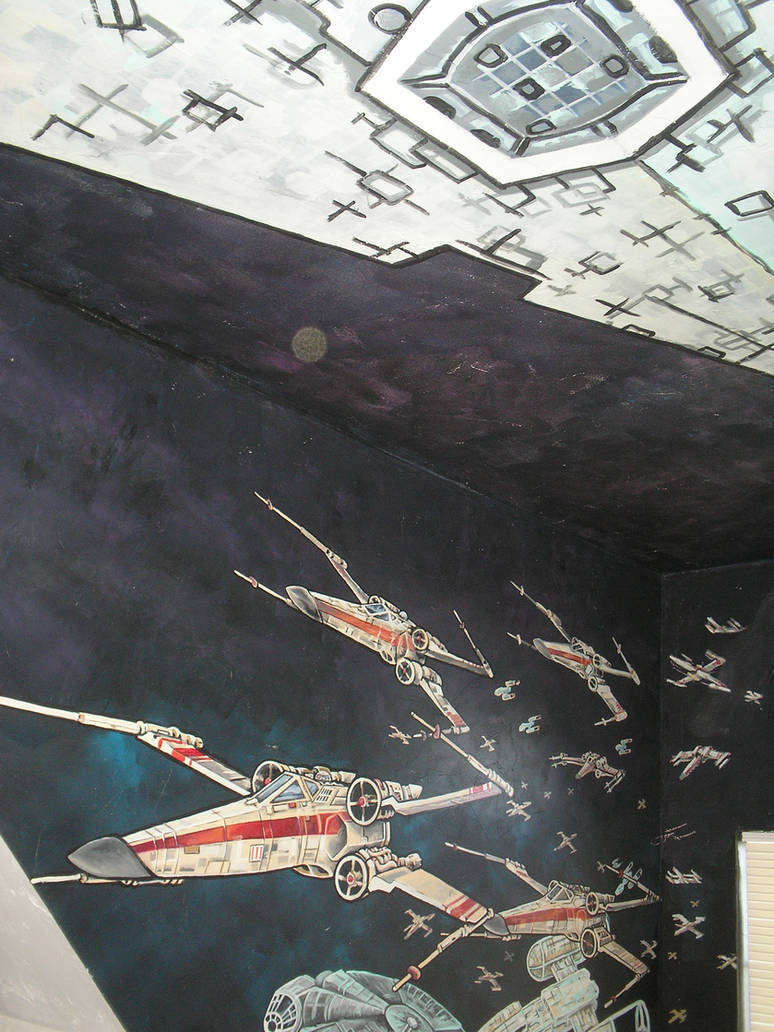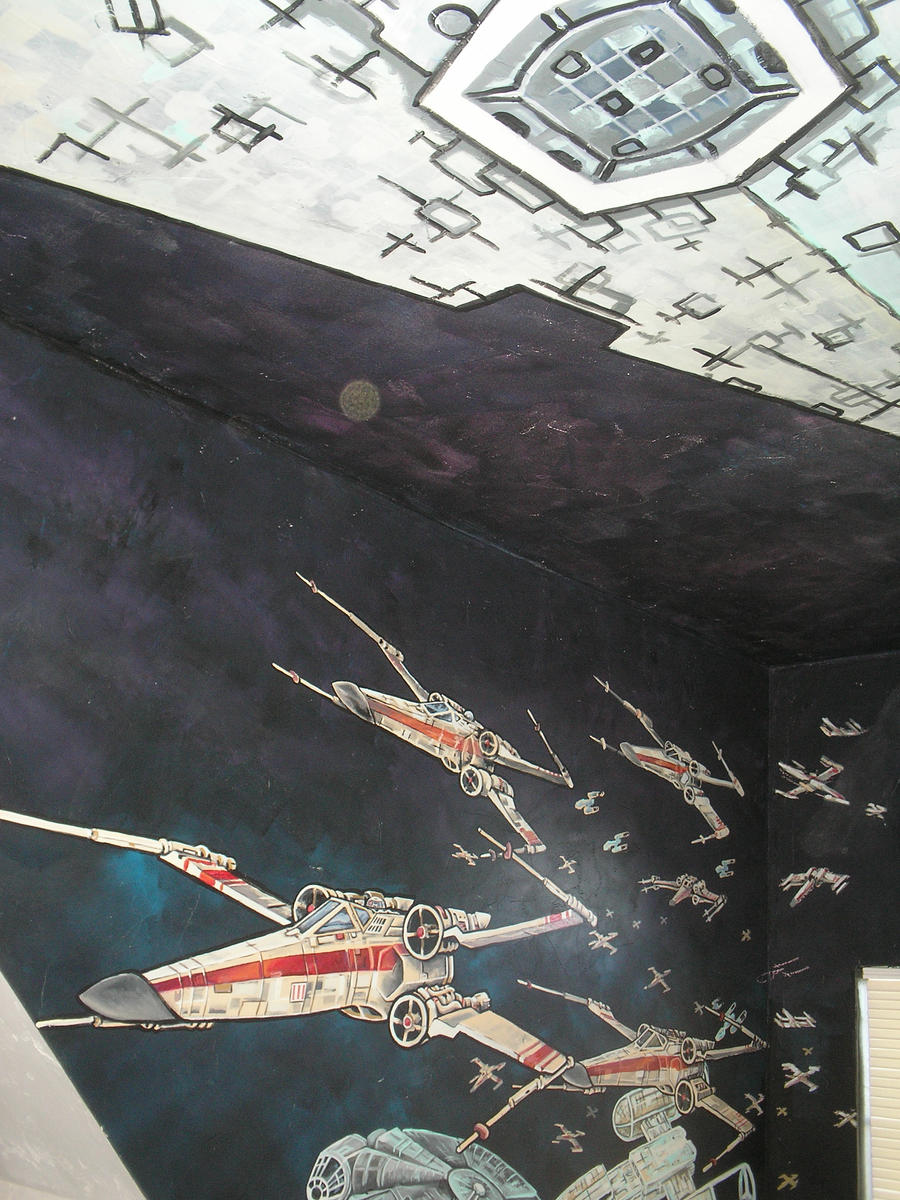 Watch
A mural painted. On one wall we have the Rebel forces getting ready for battle.

Just about one of the more amazing things I've seen in a very long time. I've been spending hours and hours trying to decide what to paint on the walls in my basement and can't think of anything. Did you free-hand it all or use a projector? Either way it is beautiful.
Reply

I used a little of both... I found some really good refrances that worked in the space, but not everything was quite right. So I used some refrance projection, some freehand projection, and some freehand on the wall. All in all it took about 4 days to get the entire cove done.
Reply