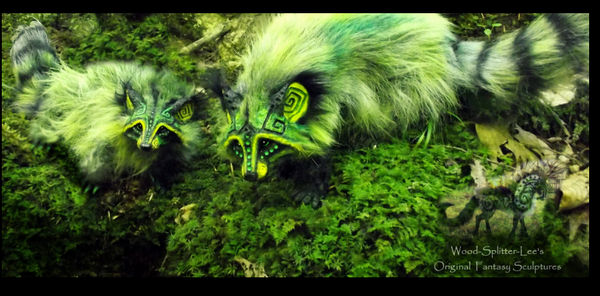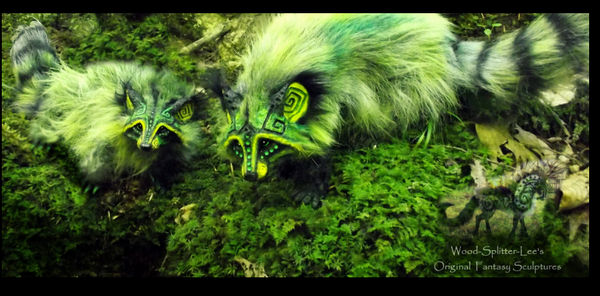 Sold-


Auction Adoption eBay-->
cgi.ebay.com/ws/eBayISAPI.dll?…





Alright a second Raccoon was made for Auction Adoption! (The one on the right hand side) I couldn't bear to part with the first.


Fully poseable, "Fantasy Raccoon" is a rare piece of artwork being offered up for bid! This is a completely hand made fantasy creature. I hand sculpted the face and feet onto a posable skeleton that I made and wrapped with stuffing so its very soft! I then paint the clay parts with acrylics and small brushes. The synthetic fur has been hand dyed while maintaining full softness!

(c) Enjoy!

See more fun creatures on FaceBook!

www.facebook.com/pages/Wood-Sp…