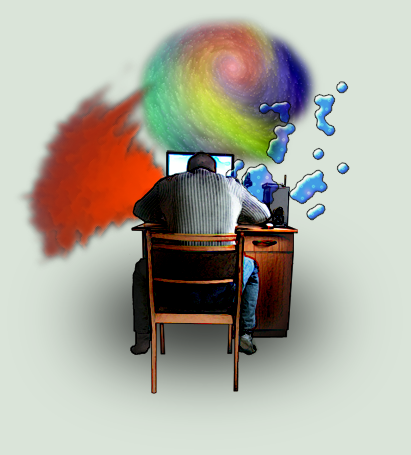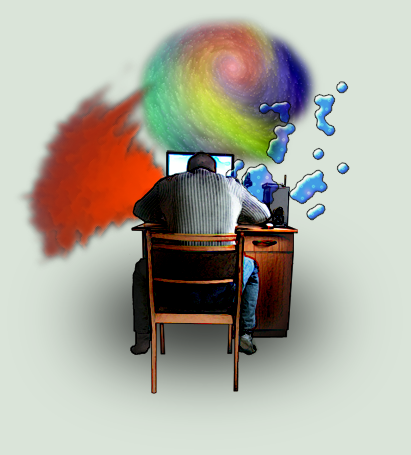 Watch
Well... I had this idea of making devID's each year with some variation of me working/programing and some of my stuff jumping out of screen or something...
Well actually I was planing on ordering commissions once a year with such task and actually ordered two times last year but both times it was not finished...
This is something from year back I made out of photo of my self and well today seeing my old ID on new DA layout decided that I seriously need to change it... Dug out this old photo manipulation and worked a little more on it...
And it looks very lame to shame of my rusty Photoshop skills

So may be some one of you knows of some artist who has open commission slots and skills do do it?

thats awsome looking, and extremely creative. bravo!
Reply

I think it looks fantastic. Simple in a way, but the black outline around the photo is great.
Reply


Well that's just what it is a stroke in photoshop

Reply

oh that's awesome!

great work

Reply

Mm I don't really like it for number of reasons

Reply

Reply

Awesomly made!

Reply

kaads ID tiesi tevi interesee? ko velies tajaa redzeet?
Reply

Nu tu 6eir redzi

Es darbojotoes pie kompjutera un dazadi no maneim drabiem kaut ka no ta sprustit... Cita ideja bija ka es stavoju un man no aizmuguras tie effekti prust... Kaut kas tads

Reply

It's not that bad

I haven't got one at all

Reply

Well may be not that bad but bad anyways

Well if it was too bad I would not upload it at all but still it is unsatisfactory

Reply