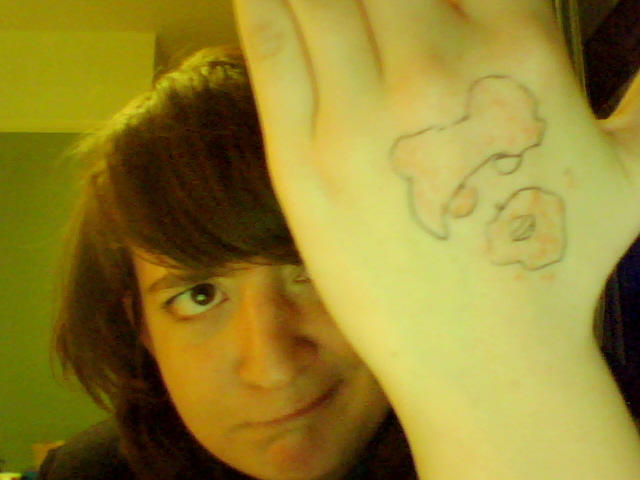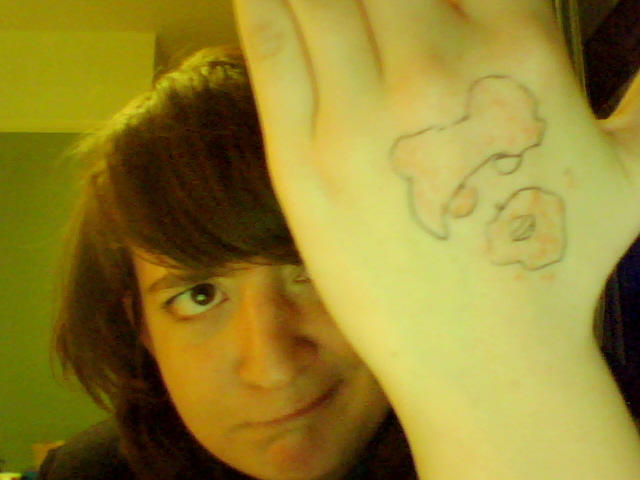 Watch
one of the more interesting things that has happened. i was going to cut off my hand and sell it on ebay, but i sort of need it. apparently.

also; i have this expression a lot. it's a look of curious confusion.
Oh my! You got a Jesus on you! Your eyes are pretty, like really big almonds, but fish eye shape. Wow I suck at compliments...
Reply

ahaha i know! wahey for hand rashes :/ not quite as cool when you know that it's a rash, i guess.
nothing that a bit of moisturizer hasn't fixed though! no more jesus. but also no more itch.
overall win? hurm.
ahaha thanks for trying

i used to have freakily huge eyes when i was a baby. i'll try find the photo.

oh and a RECTANGULAR head. cuhrazy child.
Reply
hahaha oh my :3

i was a strange kid. not much has changed. a photo would be awesome, im thinking of scanning one certain photo i have seen (not many) my mother insists on revealing certain ones at my wedding she is so sure i will be having in the future. i am mortified.
Reply

my mum has that too! she has some real stinkers. me being peed on by a lamb, for example. i'm pretty sure that's going to make the wedding presentation.

... o.O
Reply
How about the one of me naked with my brother and three of my cousins, one male two female in the bath tub with no convenient placement of bubbles....
Reply

i have one of my CONDUCTING.
and i'm only like six months old.
i was special :'

(the only way i wouldn't cry when having my photo taken was for them to play music, and i'd conduct along to it, but take it SO SUPER SERIOUSLY, my face is hilarious.)
Reply