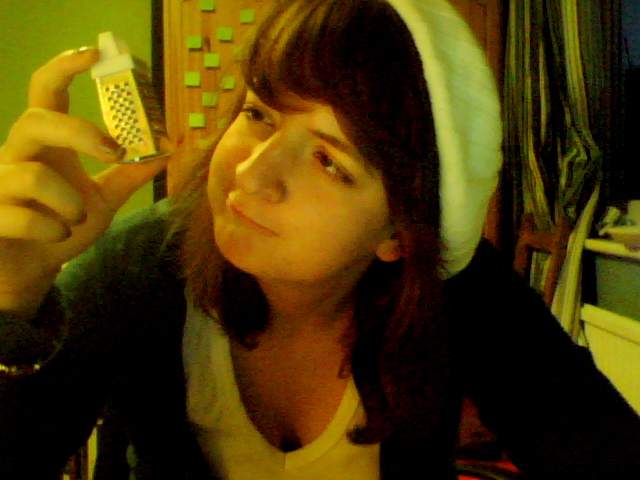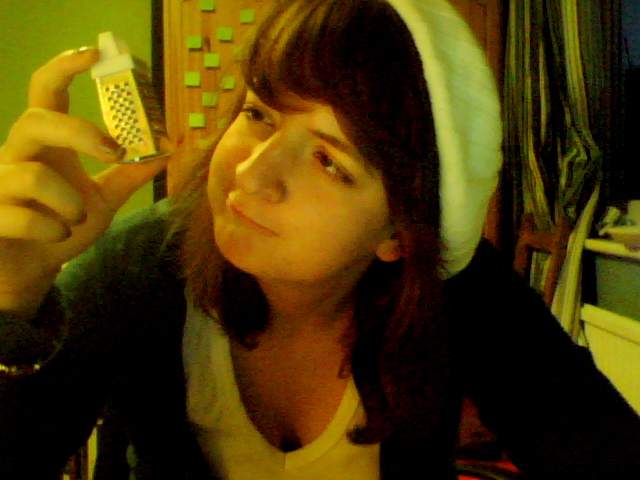 Watch
me and a teeeeeeny tiiiinnnyyyy cheese grater. things are getting strange.
Loving the hat, and you may find this eerie but I own the EXACT same tiny cheese grater - and I live in Australia land!

Reply

really?! isn't it just AWESOME. i keep trying to find things to grate with it. like petals.

Reply

Ground up your words and spoon feed them to the masses!


You never told me you were gorgeous.
Reply

Reply

don't you just LOVE my hat. santa gave it to me in my stocking this year.

GLEE.
Reply

It's for grating teeny tiny cheeses. Duh.

Reply