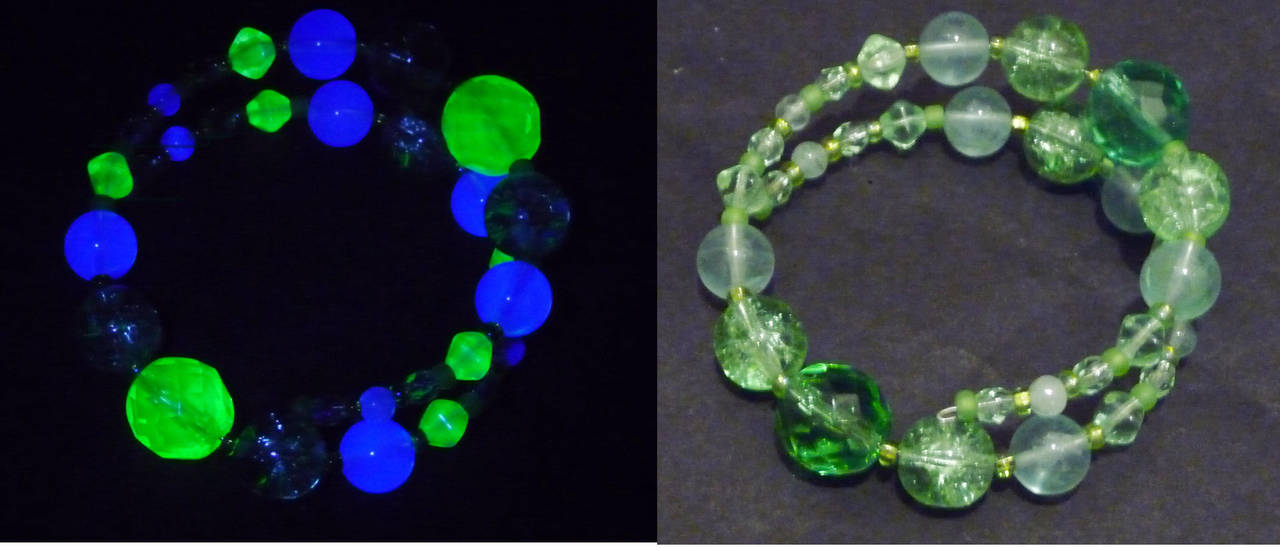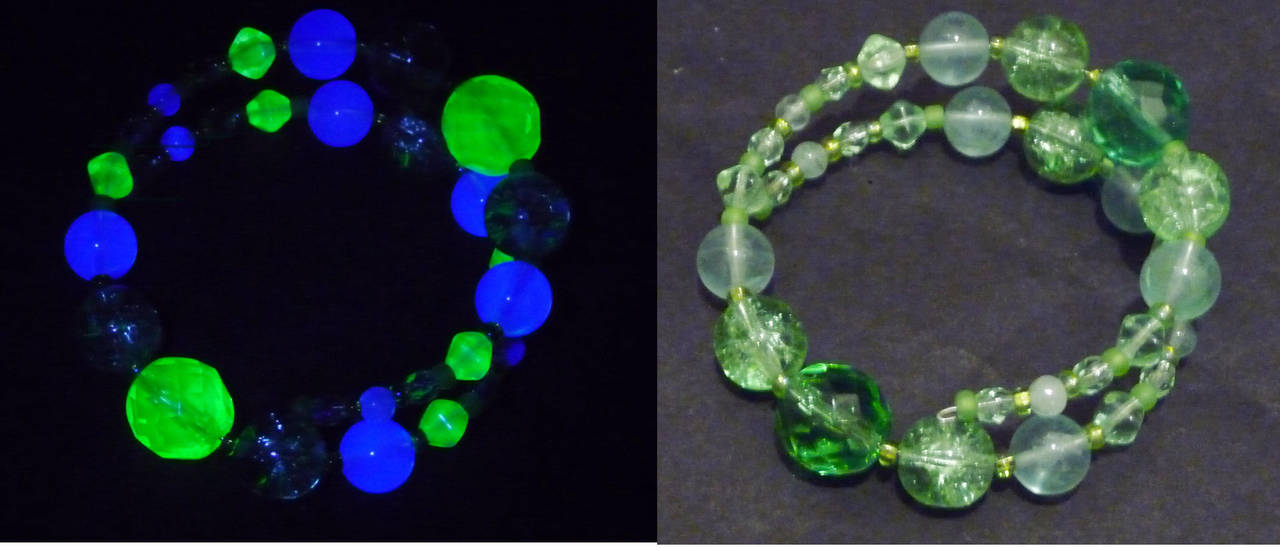 Watch
I made this piece after looking through some of my old pix and realizing I hadn't included a visible-light reference shot for the UV picture of uranium glass and fluorite.
Green glass beads (some uranium, some not) and green fluorite on memory wire. This was really made as more of a demo model than an actual bracelet to be worn, esp. after I finished it and realized I'd left out one of the big giant faceted uranium glass rounds. So now I'll probably take the poor thing apart again.
Under normal light (right half), everything looks more or less uniformly green. Under near-wave UV (left half), the normal glass disappears, the uranium glass pops out with an electric lime-green glow, and the fluorite glows an intense indigo-violet.
Addendum-- it looks like blue UV fluorescence in fluorite is attributable to trace europium:
[link]