Deadline Forever

Another Cons

AFAID (confirmed), AFA and CF *Cross fingers X)
I must make a new batch fanarts items, another collection from some old fandom

And a Artbook of Beautiful Man from anime and movies

Also If you have any idea for what should I make for those event just let me know

.
My Fanarts Merchandise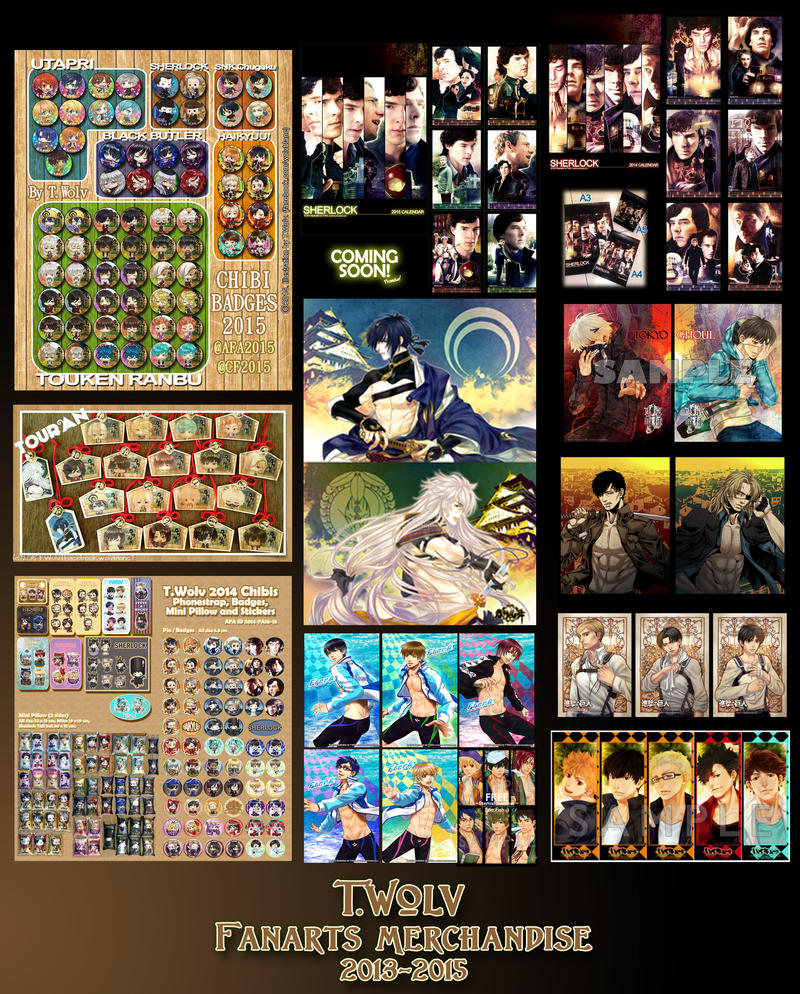 Prints, Phonestrap, Pin/Badges, and Mini Pillow Chibi. Note me for Price.
for order Note or email me at wolvtrune@yahoo.com
 your full address, paypal address and all data necessary for the post office.
Payment paypal only. My paypal address: wolvtrune@yahoo.com
My Facebook and Tumblr

 
Hello again, 
I've been taking care all my website page, so it's more easy and organize for any visitor to brows around.
Here all my Other Art pages :
Face book Art page that contain some pics that I didn't post in DA.
 Facebook :
T.Wolv Facebook
Tumblr Art page that contain NSFW picture and Yaoi theme that for 18+ only, please consider before you visit.
Tumblr :
Wolvblanc
Also Tumblr safe page for arts reference and tutorial I collected on Tumblr.
Tumblr ArtsTutorial and Reference :
Wolvnoir
Come visit me, on other pages, and i hope you enjoy the other pages as well

!!! NEXT KIRIBAN 77777 !!!
The Next will be a Random color illustration too, and yeah do not forget to shout at my Shoutbox!! The One who shout FIRST according to time at my Shoutbox, shall claims the kiriban, off course he/she must give me the screenshot too.
"Credendo Vides", By believing, one sees.