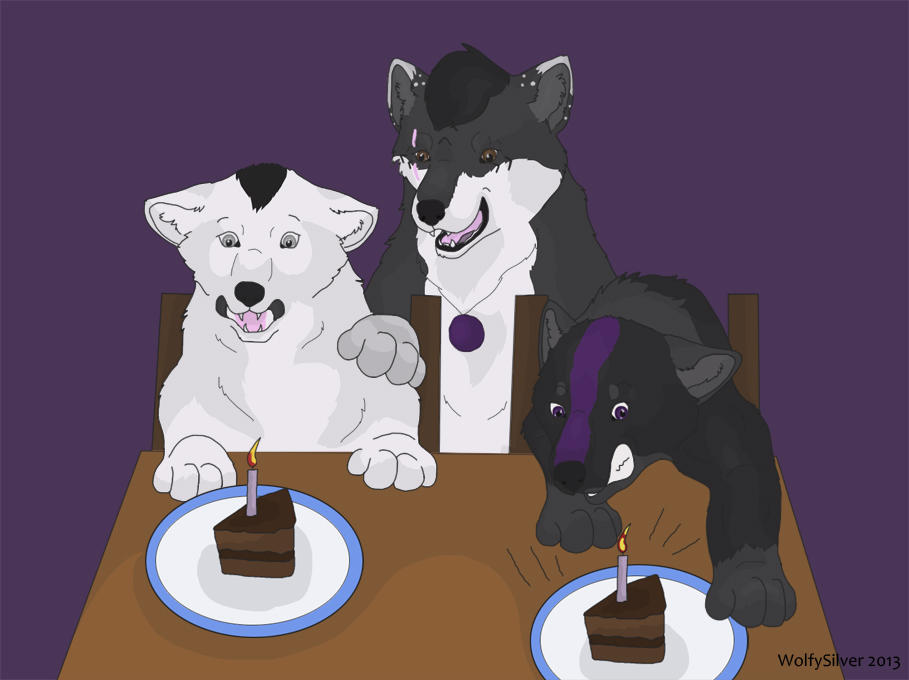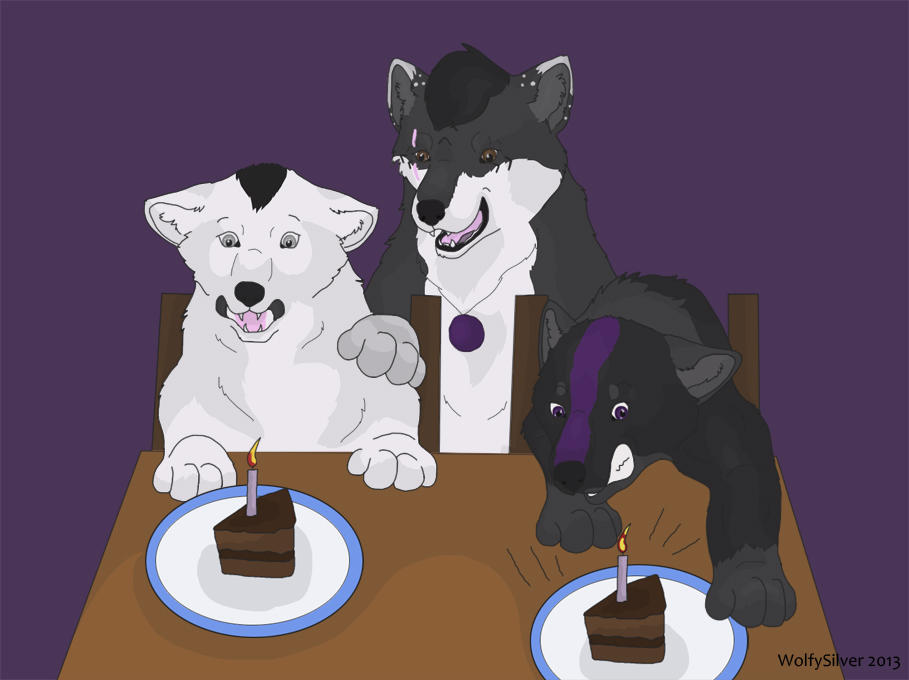 Watch
'Oh I could throw you in the lake,
Or feed you poisoned birthday cake,
I wont deny I'm gonna miss you when you're gone'
A silly, quick digital art piece.
Based on the song 'I can't decide' by the Scissor Sisters. Lyrics from that particular song.
Basically WSS (black and white wolf) is known famously for her desire of killing RPG characters on the RPG Wolf Mountain
wm.wolfysilver.co.uk
particularly at birthday giveaways (the site is 13 years old!

) Famous for tricking members into claiming their own death is her speciality

WSS is my own character.
The two other characters are Arod (white) and Dio (black/purple) who belong to their own players.