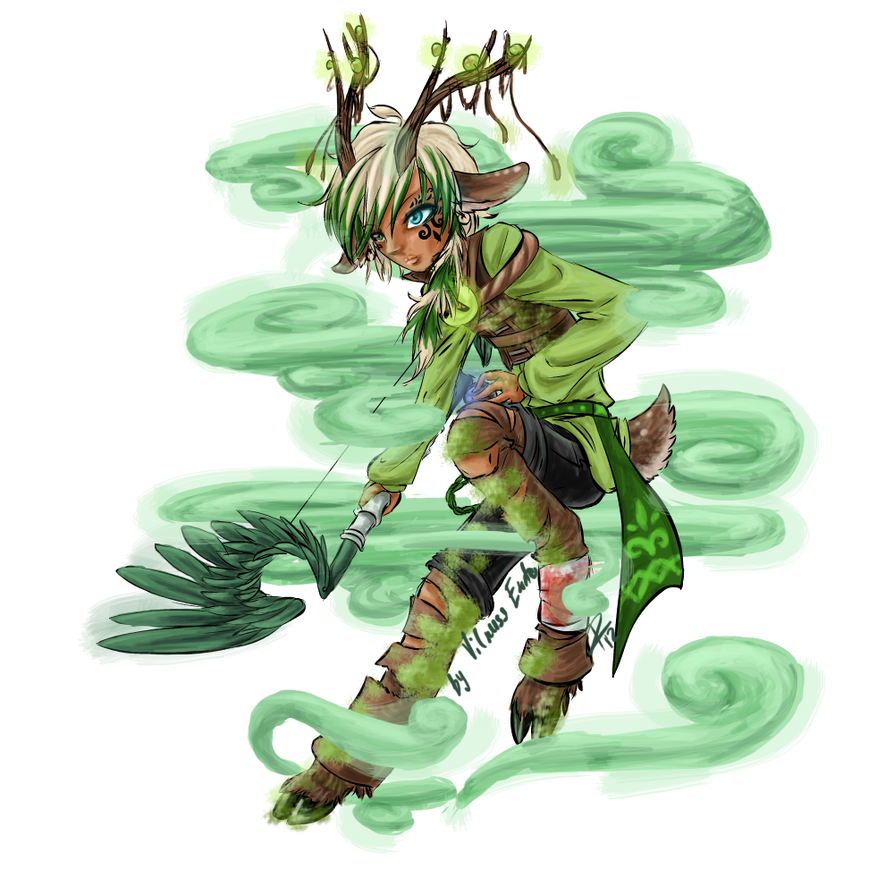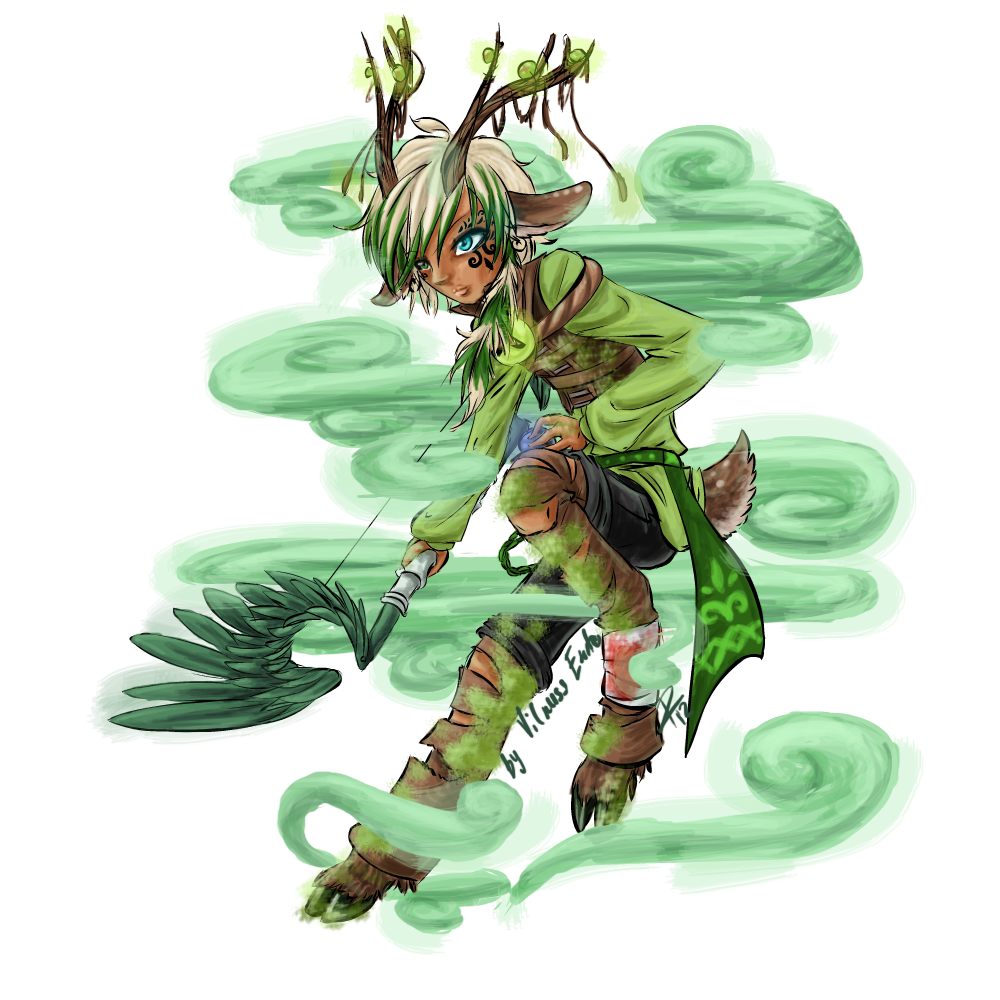 Watch
Yesterday after school got struck by a sudden urge to draw >w<'' and not just anything, but only a couple of things XD One of them was my current Ernya avi with a light edits >w<'' Well, here it is~ o3o Finished colouring today. Now to do some school stuff, before drawing again >w<''
Wah, school makes me go into drawign withdrawl OTL Just a bit left...
Well, no i want to make him an OC of mine XD Will see, will see >w>''
Medium: Photoshop CS2, Bamboo pen and touch tablet, Adobe Flash CS5 for lineart.
Time: about 4 hours? No idea =w=''
Avatar and items belongs to Ernya.
Avatar design and drawing belongs to me VilkussEndo@Ernya

Reply

I'm really loving this. The coloring, the pose...etc. The only thing that might be a bit off is the hand.
Reply

Thank you~ >W<
Hehe, hand might be off =w='' Nee more training in them >w<''
Reply

I just love the mist around him! So adorable~love the skin and shading! Your designs are always so fantastical */////*!
Reply

Thank you~ >W<
The clothing set and looks are mostly thanks to Ernya items XD But design is mine more or less XD
Reply

I know I already said this but this is so pretty, Vilk *A*
I especially love the pose and the colors are really good.
Reply

Thank you, Rem >w<~
Hehe, there are mistakes in pose, but, oh well XD I like drawing action-y poses~ o3o
Reply

Oh is it with the left leg?
And it's really great that you try to make things more dynamic. Mine are all too static. //shot
I also like those dabs of apple green, by the way! *A* So pretty
Reply

Nop, with the right one >w<'' It's shorter than left >w>'' Left's longer as its half deer one XD Oh well >w<''
I just feel bored drawing static images XD I can't draw them much, really >w>''

Hehe >w<~ They were in the beginning thought as paint sploches >w>'' But they look more like moss XD so moss it is~ >W<
Reply

I'm...trying to measure your drawing on my screen now. //shot

And I guessI don't feel too bored because I find it easier to draw them and less risky. orz Coward's way out //shot

Well that's pretty-looking moss!
Reply

Lol XD It's not hard~ >W< though might be strange >w>'' Well, a detail i noticed only when started colouring, so left it be XD doesn't looks bad in composition either way o3o''

I see >w<'' I find the stand-still poses harder to draw >w>'' Mostly because can t get anatomy right, maybe =w='' Or it seems wrong >.<''

Hehe >w< Thank you~ >w< Now know a way how to make it~ ewe
Reply

Ah yeah. I understand that feeling. orz
It sucks to only notice anatomy mistakes when you've already colored stuff. D8

Ah really? Well... I still show my anatomy mistakes but at least the poses don't look too odd. //shot hard

Hoho. It can count as a glow effect too if you lessen the opacity a bit! ouob
Reply

Ffffff Wolfs to3ot~ This looks really good XD~<3 Did you try a different style of colouring, it looks even smoother this time around <3
Reply

Thank you~ >W<
Pfff, how did you notice? o3o I did indeed experimented a bit >w<'' Tried colouring with bit different tones, not just saturation, and less opacity brush >w<'' Was interesting~ OwO
Reply