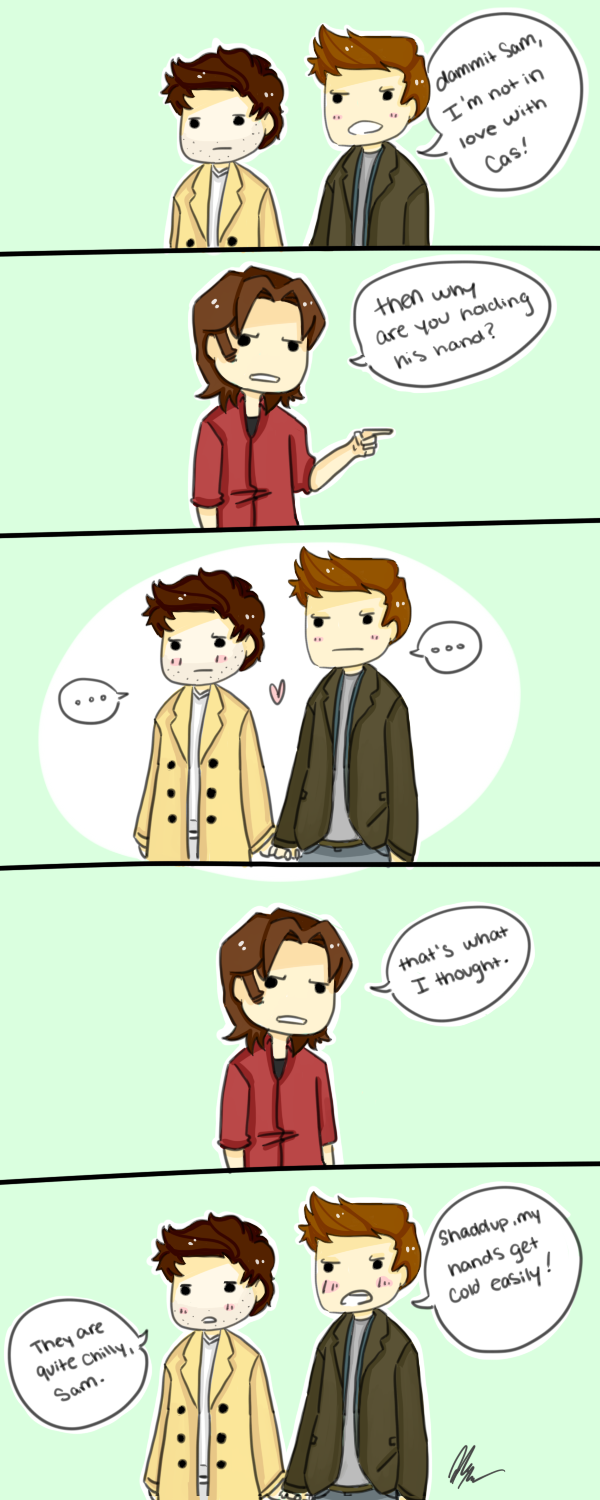 Watch
"God Sam, can't a grown, heterosexual man hold his centuries old angel's hand for warmth?! I mean, come on, it's common sense! Why waste time with gloves when you have your own, heaven-sent space heater right next to you?"
Yes, Dean, just keep telling yourself that.
Comics are always fun c:
Tumblr post here:
[link]
--
I don't claim to own Supernatural or its characters.