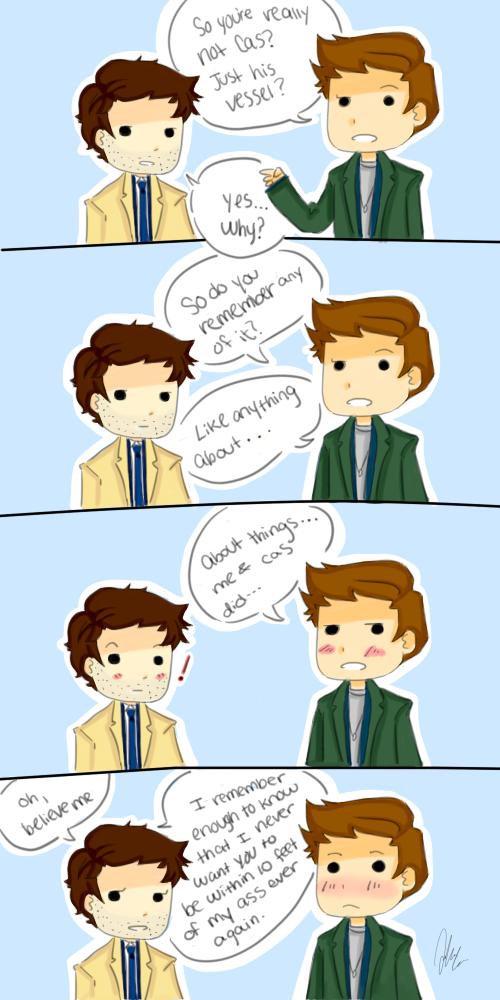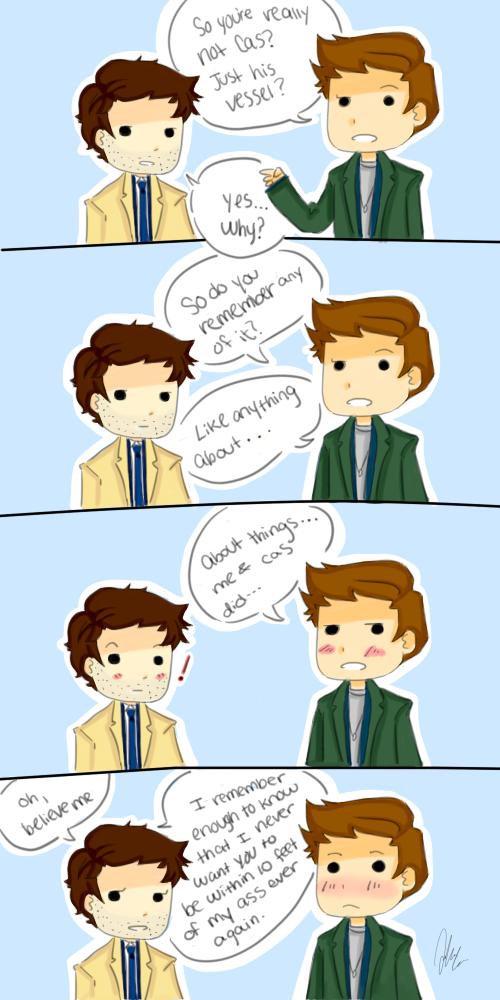 Watch
So I'm back to making dumb comics, what a great way to avoid school work!
Last night I was rewatching The Rapture, and I imagine Dean and Jimmy probably had some very awkward conversations after Sam stepped away.
Tumblr post
here
!
***
Supernatural was created by Eric Kripke. I don't claim to own Supernatural or its characters.