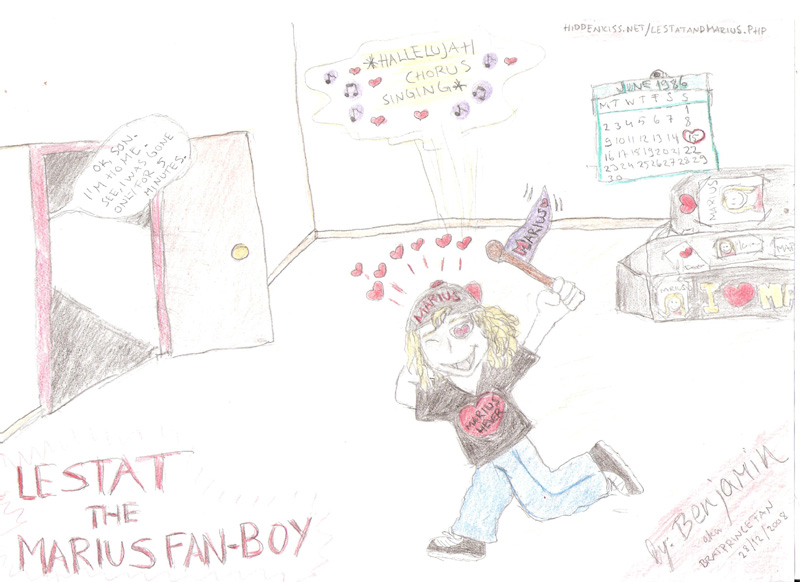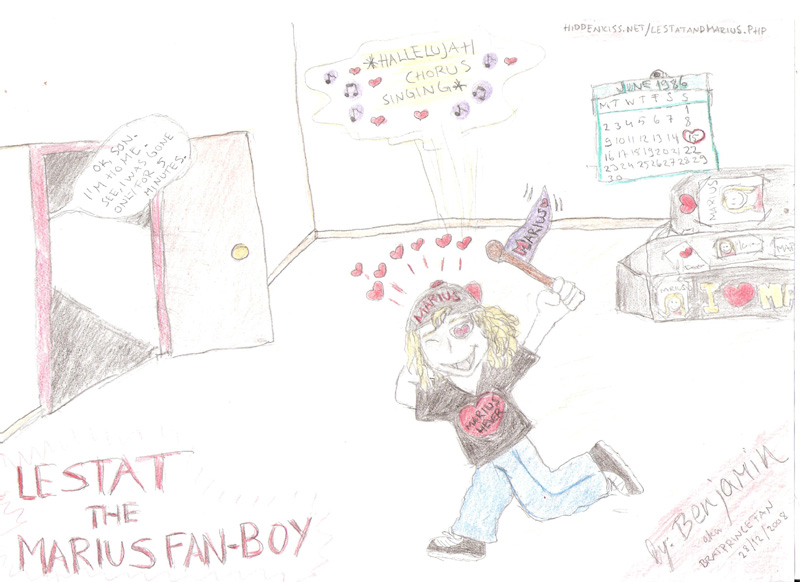 Watch
// Originally uploaded on my old account BratPrinceFan in 2009. I haven't used that account for ages. You can find my moving-out announcement on its index page. Re-uploading these Lestat & Marius comics here in case I get inspired to draw some more. //
Somehow Lestat manages to connect Marius to almost everything he does or thinks about in the books. Yet I know it's pure love he feels as he finally has a loving daddy.
The signature photos in his coffin is the only detail of this vision that isn't mine but came from a fellow fan, when I mentioned this to her. The date circled in a shape of a heart in the calendar is Father's Day of that year in US. The next year from the end of Queen of the Damned book. And the lighter part breaking the shadow at the door is Heavenly light shining from Marius's direction. ;D First I thought of drawing some angels within it singing, but couldn't fit them nicely. But I suppose the chorus inside Lestat's head is enough for a sound effect.
I had to do this because this is what formed into my mind when a YouTube friend (here the user scoureroflostsouls) said "Lol, yes, Lestat is a Marius fan" when I mentioned this Marius obsession of Lestat's that I noticed in the books. I hope you enjoy.
THE SECRET OF ETERNITY - LESTAT & MARIUS FAN SITE
[link]
COPYRIGHT DISCLAIMER: I don't own The Vampire Chronicles, Lestat and Marius, but they belong to Anne Rice. This is non-profit fan art for entertainment purposes only. No copyright infringement intended.
Copyright Disclaimer Under Section 107 of the Copyright Act 1976, allowance is made for "fair use". Fair use is a use permitted by copyright statute that might otherwise be infringing. Non-profit, educational or personal use tips the balance in favor of fair use.