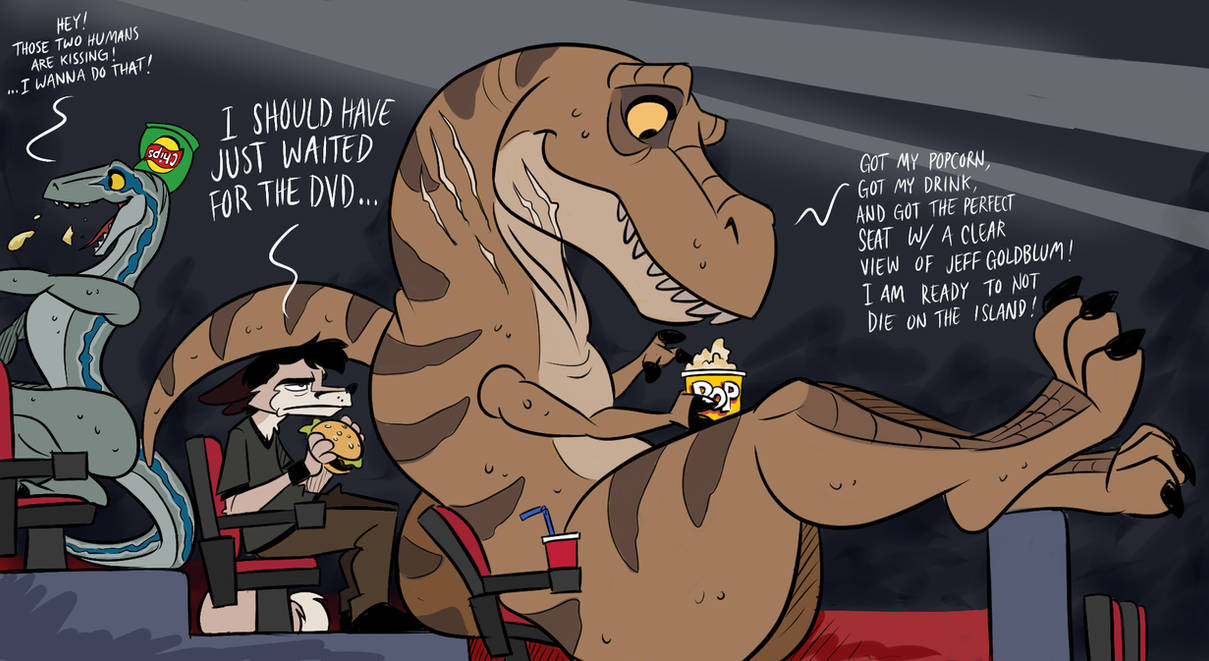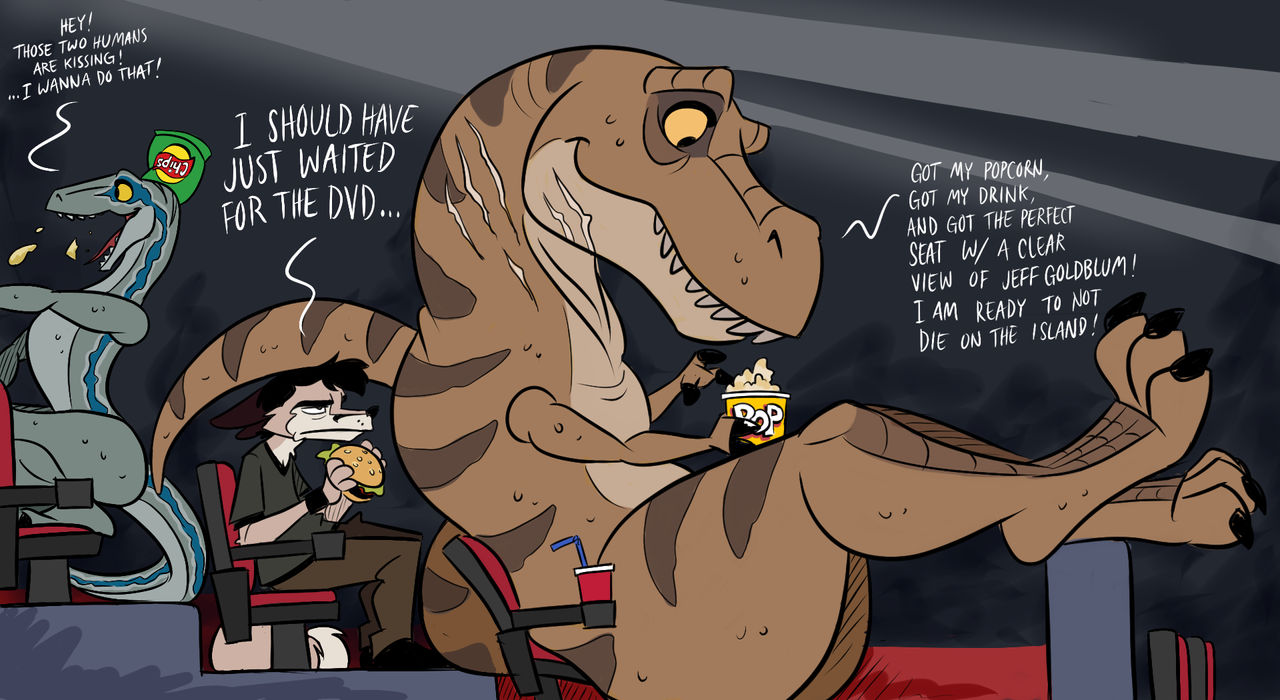 Watch
Life found a way, to make me cough out more cash for more JW movies
I just saw
"Jurassic World: Fallen Kingdom"
yesterday and decided to make a little review about it. This took me 5 hours on a rush this morning, so no Easter Eggs this time, and pardon the crudeness of the quality.
[SLIGHT SPOILER ALERT]
So I'm a big
"Jurassic Park"
fan, and I later came to appreciate
"Jurassic World"
. So when I first heard about the sequel 2-3 years ago, I was super excited.
But after finally seeing the film, I'm personally unsure of this sequel.
For the most part, I felt a little let down, especially with the ending.
Let's just say, this isn't the last time Chris Pratt will be dawning the Raptor-Handler persona.
But mainly what struck me the most was the treatment of the dinosaurs themselves. This by far is the most emotional time you'll have with the creatures. And I felt it lost the beauty and purpose of
"Jurassic Park"
. You see,
"Jurassic Park"
was always about the wonder and glory of these creatures. In this sequel, it didn't seem to honor the creatures as much, in fact, its the opposite, it left them bruised and abused. Unlike previous films where the dinosaurs (in some way or another) take back control of their natural lives, this film hardened on the idea of
"dinosaur vs. man"
to a heart wrenching degree, which is what Spielberg tried to avoid in his original film. Another thing about JP was the idea of
"control"
, the message being you can't control nature.
In this movie, they force the idea that man CAN control nature in a violent way, and as a result, opens the door to the suffrage of these creatures.
There was a scene that really broke my heart, which gave me the same sentiment about Han Solo dying. There is one creature who we've seen from the VERY beginning of Jurassic Park, one who has been featured in all (3) movies, which is considered an one of the iconic characters of the film, who perishes by the lava in this movie.
If I were the director of this film I would have saved that creature. It is one that welcomed us to the park, and it should have been preserved. Although, sure, it was
nature-killing-nature
; you had the human element taking these creatures outta the island, they should saved this one as well.
Any ways, If you've seen the trailer, and if you're a true fan, you'll obviously get the similarities with
"Jurassic Park: The Lost World"
, and it pretty much is, but with a different ending (an ending that is "the beginning of the end" so to speak).
From characters to dialogue, each scene had reference to
"The Lost World"
, right down to the lack of use of the original "Welcome to Jurassic Park" theme song (which dishearten me a bit).
Now despite my disappointment, there are some good traits to the film. What I enjoyed the most was spotting the many subtle and obvious references to the original Jurassic Park trilogy, as well as seeing the return of iconic characters from Jurassic World. Added to that, a new twist to
InGen
genetic-cloning research and backstory story (emphasis on cloning).
The reference to
John Hammond's
back story and his previously unmentioned business partner was very interesting as well. However I wished they'd have done more, maybe add some flashbacks to to the original Jurassic Park itself. Something along the lines of West World, with Anthony Hopkins. Would have been great to see John Hammond in CGI with a younger
James Cromwell (Lockworth).
Another great thing aesthetically is the use of animatronics, prior to the premier, they had mention the use of returning practical effects, and what's cool is that now days you can't actually distinguish which is practical and which is CGI, and I found myself attempting to spot that for this movie.
But I digress, as mentioned, there's obviously going to be more JW movies. Maybe then we'll we delve into the backstory of pre-Jurassic Park and even further since, as previously mention, there is a new installment to the Jurassic-Genetic story that hasn't been done in prior films (And no, it's not the hybrid...it's certainly not an animal for that matter). So, much like Star Wars, we will have to wait and see where the true story will go. Cause right now,
"Fallen Kingdom"
just opened the door to a new venture.
Overall though,
"Jurassic World: Fallen Kingdom"
was still exciting to watch, despite the critics I made. I think there could have been more to this film; difference of execution. But at the same time, there was just enough to keep me intrigued, and enough to make me a critic - so a fair balance splitting me in the middle. Plus! Can't go wrong with
Jeff Goldblum
in it. And HEY! In the 20 years he has been detesting this dino park, they sorta listen to him this time.
I wish there was more of him though, I had hoped he would have had some interaction with the main characters. Hopefully as JW continues, we may see more of Jeff and maybe more of the original JP characters and park.
So yeah, if you're a JP/ JW fan and have seen the movie, hit me up, love to discuss it with you. Let me know what you think.
Blue (Velociaptor) and Rexy (T-Rex) (characters) © "2015-2018" (Jurassic World 1 & 2) Colin Trevorrow, Frank Marshall, Patrick Crowley, Steven Speilberg, Rick Jaffa, Amanda Silver, Derek Connolly (based on the novel by: Michael Crichton) (Amblin Entertainment, Legendary Pictures & Universal Pictures ™ )
OTHER REFERENCES & LOGO'S ARE COPYRIGHTED © & TRADEMARKED ™ TO THEIR RESPECTIVE OWNER, PRODUCTION, COMPANY & STUDIO
wolfjedisamuel © 18