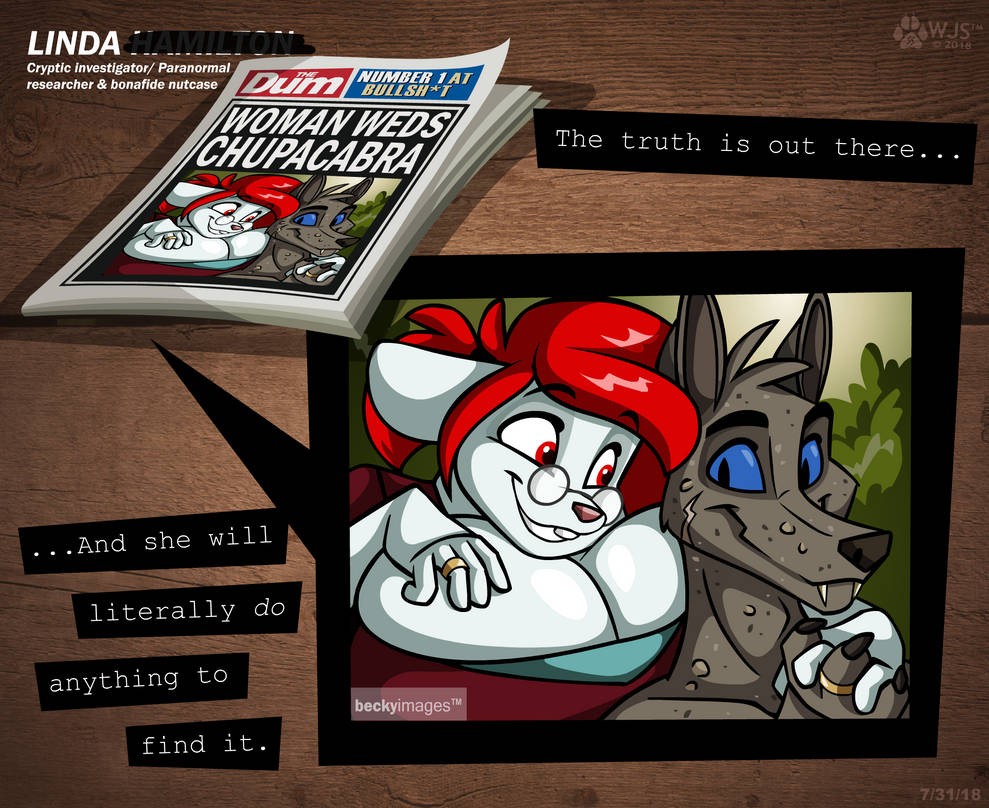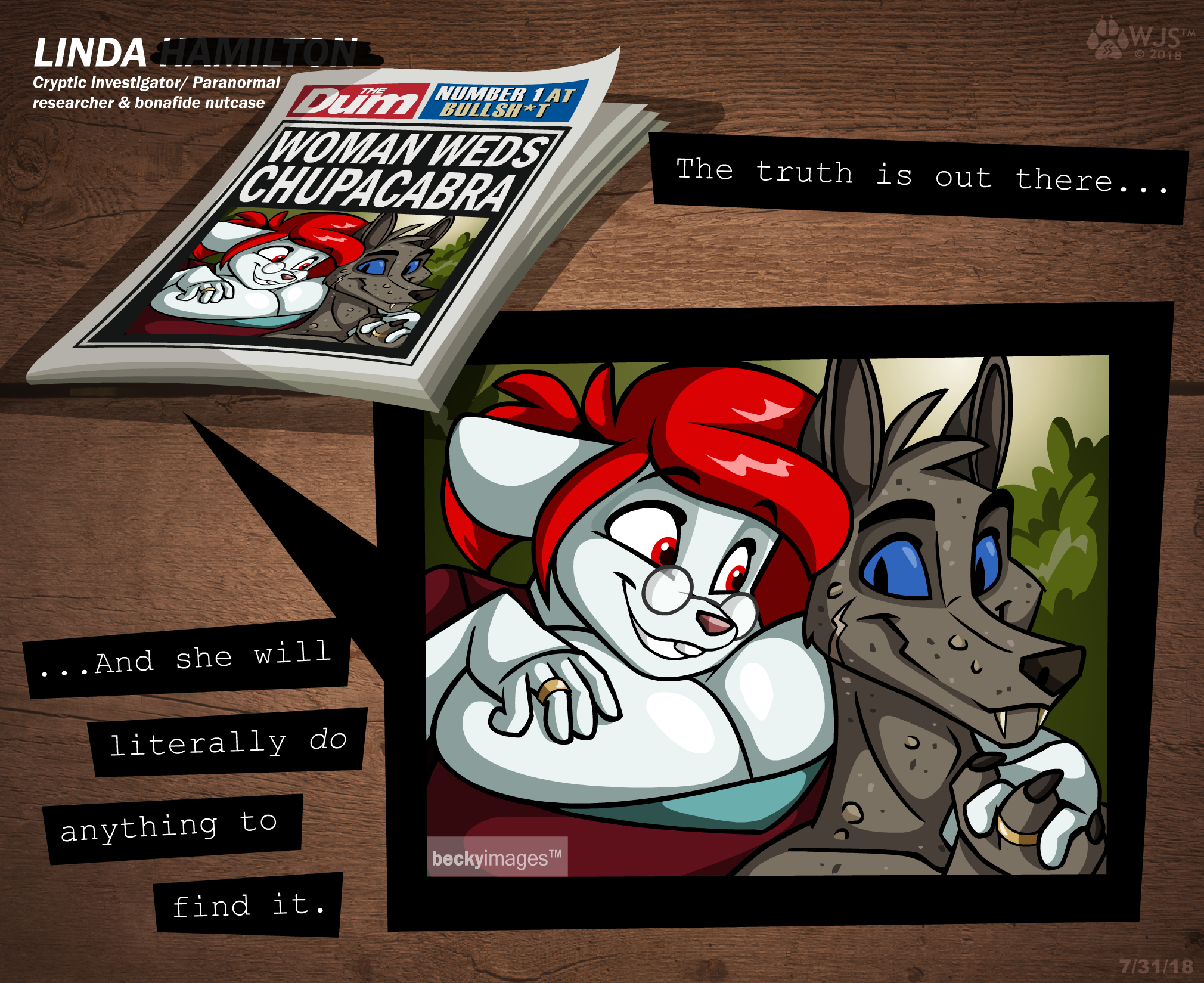 Watch
I'd like to see Scully do this!
That's right, I'm not dead (all though some of you may have wanted that, including those currently threatening me and my mom)
As mentioned, I have been busy working on commissions and simultaneously working with my mom with some legal battles recently. But all is still chugging along. I just completed one image yesterday and a prepared to finish up the rest...so I can move on to the next batch of commissions (cause I'm a glutton for punishment)
Any Hoo! Here's a little
Easter Egg
that was way too little to see properly on the main image. I mainly wanted to honor

for all the wonderful images and features he has made for me recently. Since he has added my OC's in his commissions, I wanted to do the same in mine, but it was too small. So I decided to make it it's own image since it took me about 5-6 hours just to make it, and I wanted us to see Linda and her new husband.
Linda (character) ©

OTHER REFERENCES, LOGOS, CHARACTERS, ITEMS, FILMS/ SERIES, GAMES, BRANDING, ETC. ARE COPYRIGHTED © & TRADEMARKED ™ TO THEIR RESPECTIVE OWNER, PRODUCTION, COMPANY OR STUDIOS.
wolfjedisamuel © 18