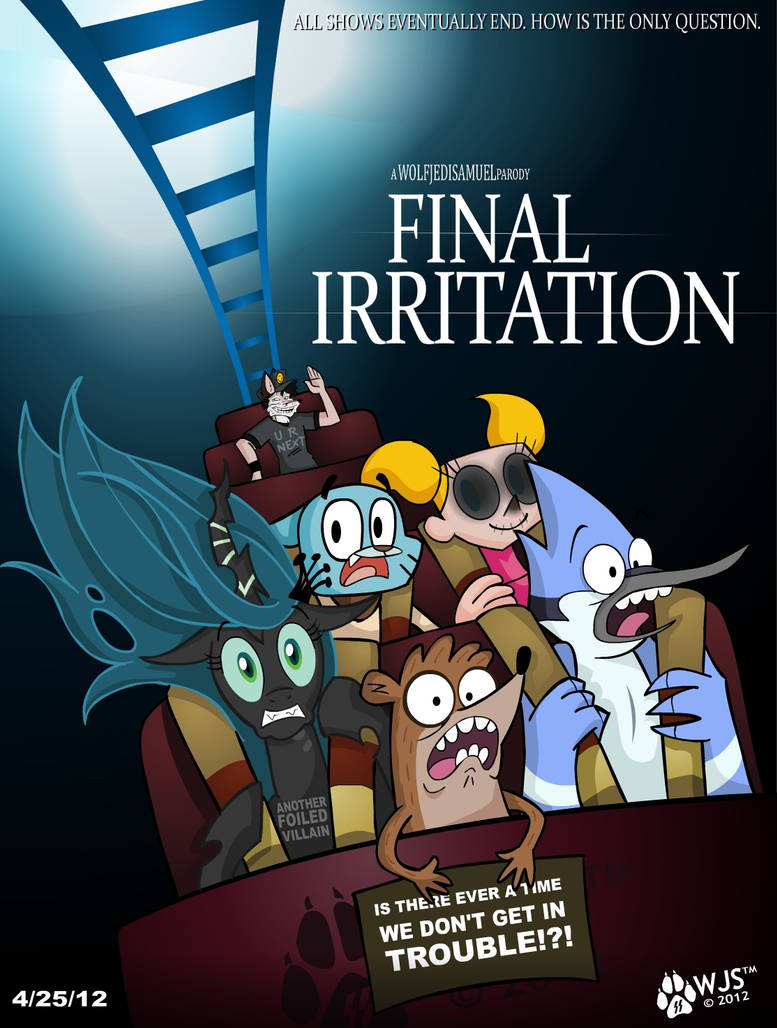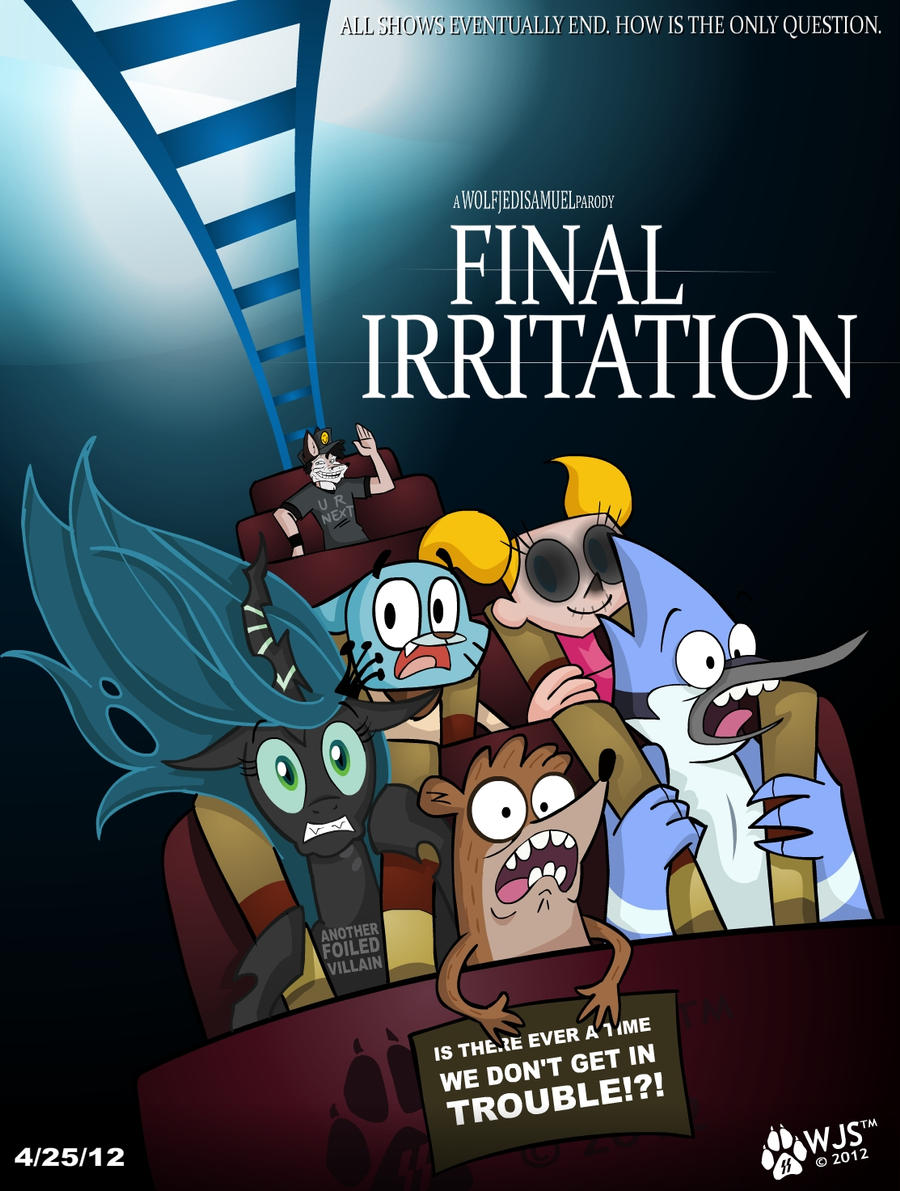 Watch
"I believe everything is bound to end, the question is, how will it end"

So, I'm not particularly fund of the "Final Destination" films. They're basically the same circle, every one dies.
Now, I had some cast changes for this parody, originaly the pony would have been Shining Armor, DeeDee would have been Flap Jack, and Rigby was to be Max Goof (from a Goofy Movie).
Also, I couldn't decide whether to use the rotated (up-side-down) roller coaster or the normal setting (so I made both, but originally I wanted to go with the rotated, upside down version) But I settled with this...
Check out the Original (Up-side-Down) rotated version:
[link]
ALL CHARACTERS ARE COPYRIGHTED TO THE FOLLOWING:
Final Destination 3 © "2006", James Wong, Craig Perry, Glen Morgan, James Wong, Warren Zide (New Line Cinema, Zide/Perry Productions, Hard Eight Pictures, Matinee Pictures, Practical Pictures, Road Rebel ™ )
Mordecai & Rigby (character) © "Regular Show" 09-2010, J. G. Quintel,Mike Roth (season 1), John Infantino (season 2-present) (Cartoon Network Studios ™ )
Queen Chrysalis (character) © My Little Pony: Friendship is Magic "the series" Season 1-2 ©2010-2012 Lauren Faust (Studio B Productions, Hasbro Studios, The Hub ™ )
Gumball (character) © "The Amazing world of Gumball" 2011, Ben Bocquelet, Mic Graves, Jon Foster, Mic Graves, James Lamont, Sam Ward, Andrew Brenner, David Cadji Newbi (Cartoon Network Development Studio Europe, Turner Entertainment ™ )
DeeDee (character) © "Dexter's Laboratory" 1995, Genndy Tartakovsky (Cartoon Network Studios, Hanna-Barbera Studios, Rough Draft Studios ™ )
wolfjedisamuel © 012