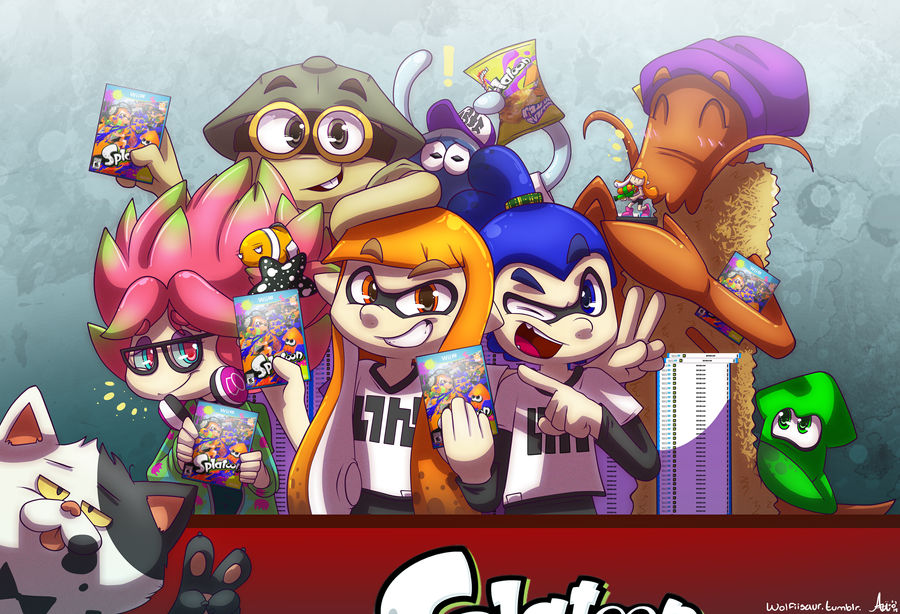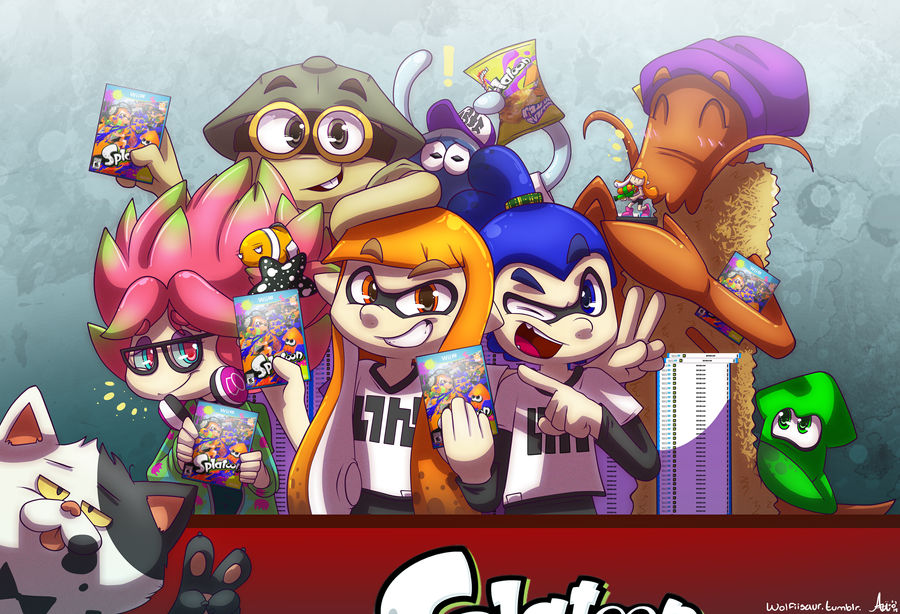 Watch
HAPPY SPLATOON DAY EVERYONE! well the 29th anyway pfttthjkjdslh
Wow, I'm cutting it close submitting this. 2 hours til the deadline!
Poor Jelonzo! He just wants in on a copy of Splatoon, too! xD
Anyway, this was extremely frustrating for me to do, but here I bring you my somewhat-sloppy entry for Nintendo's Splatoon Fan Art contest! There was a lot more I wish I could do with it, but I decided not to due to layer problems and such.
Good luck contestants! (:
i HATE large group pics thats why it looks so blech
I FUCKED IT UP BAD. D:
It has a very large impact on squids and their lives and how they live and how they are fresh and how they like splatoon and how they are playing splatoon but they are holding the games in their hands but their in the game but how are they holding the game in their hand if they are the game? Also it features: kawaii shrimp, mad clownfish, peace cats, squids, and squid tentacles. But what I don't understand is why is annie (the hat shopkeeper) happy? She is always extremely reserved and constantly ruminating. Also a fun fact, Annie and Moe's combined names are a pun of the word "anemone," as their names sound like the "ane" and "mo" in anemone respectively.
The Artist thought this was FAIR
2 out of 2 deviants thought this was fair.

I can't believe my critique got accepted xD ayy lmao
Reply

Reply

Reply

Oh, looks as though it's been removed, but thank you very much for letting me know!
Reply

I love it! Nice work bro!
Reply

Reply

Such a bad ass style omg I can't get enough ,Silv <3
Reply

YOU'RE A KID YOU'RE A SQUID YOU'RE A KID YOU'RE A SQUID....
Fun-looking game with awful advertising!

Reply