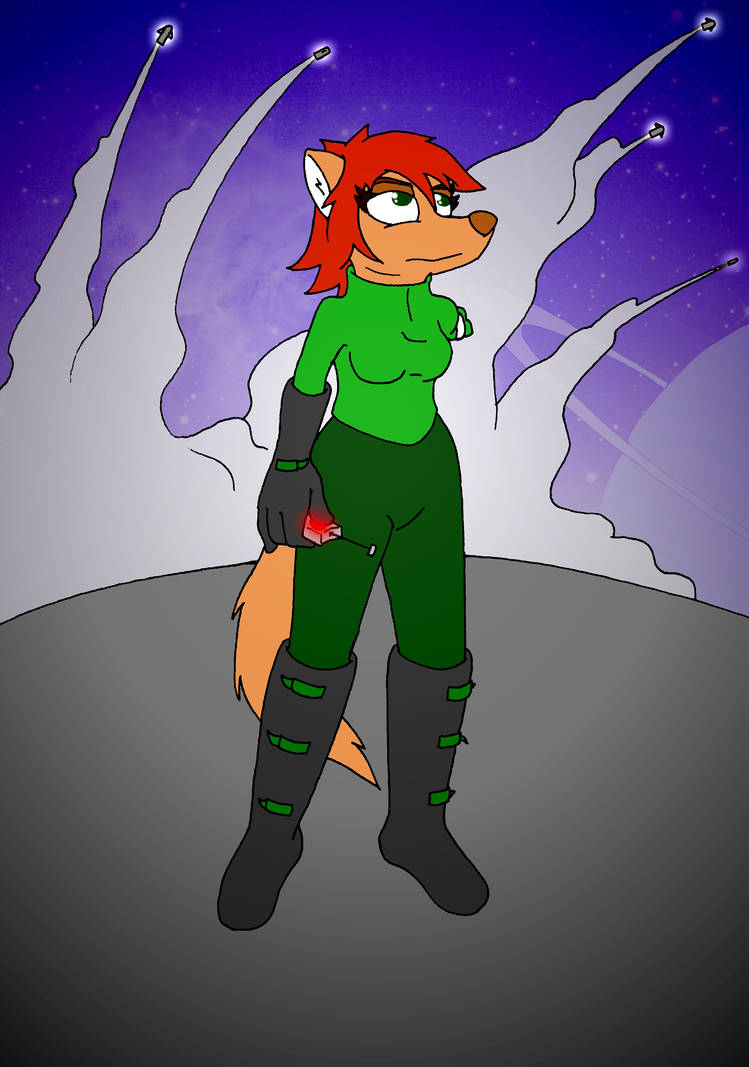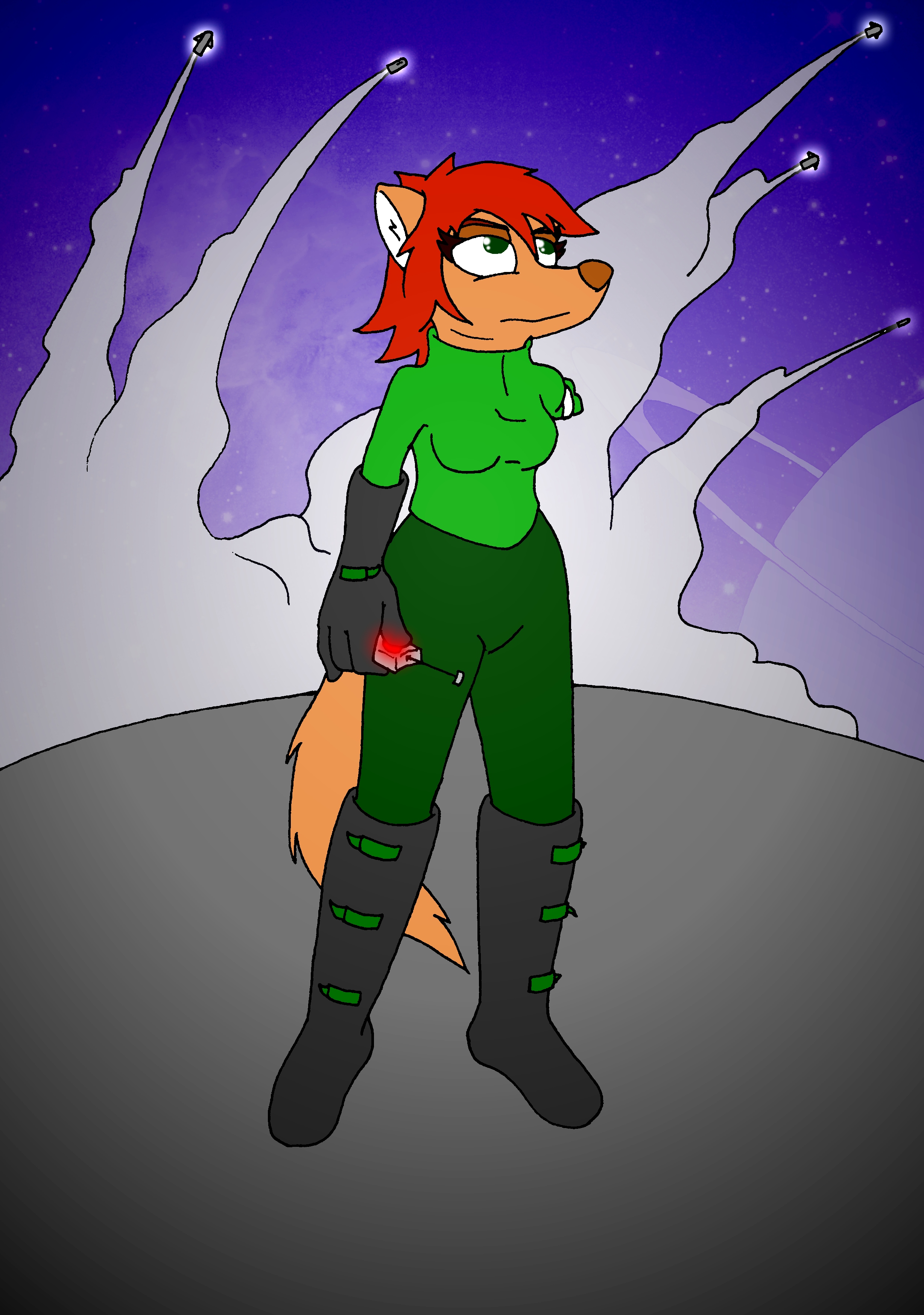 A propaganda poster commemorating the day that saved the Galaxy.
Recommended reading: \"All the Way Back\" by Michael Shaara.
Background incorporates:
upload.wikimedia.org/wikipedia…
EDIT 26/04: Uploaded a higher resolution version. Changed the sky color to be more uniform / less distracting.

Great job on the expression! Sort of like she doesn't want to do it but she must and therefore she cannot waver.
Reply

Thanks!

Yes... it goes against her nature, both personally and as a species... but it's necessary.
Reply

Reply

All I can tell is that she launched a nuclear war.
Reply

Well, those things go superluminal and kill stars

Also, her faction immediately won as a result.
Reply

Reply

High-tech future, but no cybernetic arm yet?
Reply

Intentional physical / neurological / genetic mutilation will do that... you can build a robot arm, but if you can't tell it what to do, it's a bit pointless.
Reply

So cool!! I wanna see a comic with that character now @_@
Reply