I'm a girl gamer who enjoys comics, Tv, Batman, Loves Loki Laufeyson. The beautiful nature around us, stars, the moon, wolves, Wonderland, Motorcycles, vintage cars and car shows, and basically any type of art. Some Shakespeare, reading, music, making things, and stuffed animals. (I don't think you want to know how many I have. Lol) I also like to collect weapons, knives and swords mostly but I do have a bow. And I love shiny things, much like a crow does. XD
Status: Single (But waiting for the perfect guy for me.)
Eye Color: Hazel
Hair Color: Brown, like a honey brown actually.
Zodiac Sign: Cancer
Animal spirit: Wolf
Indian name: Morning Dove
Favorite bands: Linkin Park, Skillet, Ellie Goulding, Florence + The Machine, Dead Can Dance, AC/DC, Black Sabbath, Gun & Roses, Ozzy Osbourne.
Favorite songs: Ellie Goulding - Hanging on, Florence + The Machine - Howl, Florence and the Machine - Cosmic Love, Florence + The Machine - Breath of life, David Guetta - She Wolf (Falling To Pieces) ft. Sia, David Guetta - Titanium ft. Sia, Ed Sheeran - Give Me Love, and Gemini & Greta Svabo Bech - Fire Inside. Shatter Me - Lindsey Stirling (feat. Lzzy Hale), Bradley Caleb Kane - Once, Imagine Dragons - Radioactive, Imagine Dragons - Battle Cry.
My bloodline is German, Irish, Scottish, Native American(Cherokee) and some English, British (so basically a mutt! XD)
Also some Viking ancestors(pretty sure they worshiped Thor and the rest of the Norse gods) And I'm also related to the royal family in England( But its way down the line), my most famous royal ancestor is Robert the Bruce(king of Scotland).
I have lots of royal blood from other royal ancestors that I can't remember.
I don't believe in one god, But I believe in many gods that take control of many different things. And I also believe there are many other worlds than this one and other reality's of the world we live in.
And yeah if you haven't already figured out I think of Robert Downey Jr. as my dad, a father figure too it may sound stupid to you but its all I got. I also want to meet him as well!
I also would like to meet Tom Hiddleston just to tell him that he's a truly beautiful man inside as well as out, hug him and perhaps a small peak on the cheek (I would physically kick myself if I didn't at least try!)
----Tom love---





----Loki love----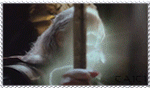 ----Avengers love----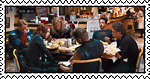 ----My blood----



----Favorite video games----










----Favorite bands----


:thumb199162065:
----Other fandom----




















-----
















:




Favourite Visual Artist
Tom Hiddleston because he's just that good an actor and a person.
Favourite Movies
The Crow(Brandon Lee's), The Thing(1982), The Hobbit trilogy, and Superhero movies(doesn't matter which I love them all)
Favourite TV Shows
Smallville, Gotham, NCIS:LA, Hawaii 5-o(new one), Being Human(USA one), Auction hunters, World's worst tenants, 1000 ways to die, Hoarders, The Walking Dead, Inuyasha, Supernatural, Big band theory, Doctor Who, 80's and 90's tv is the best too!!
Favourite Bands / Musical Artists
Linkin Park, Breaking Benjamin, Disturbied, Undead Hollywood, Dead Can Dance, Skillet, And Ellie Goulding
Favourite Books
Vampirates series, Angel of vengence, And interview with the vampire, etc.
Favourite Writers
Anne Rice, Stephen King, Edgar Allen Poe, etc.
Favourite Games
Arkham Asylum, Arkham City, Arkham Origins and Okami!!
Favourite Gaming Platform
PS3, PS2, PSP, DSi-XL, Game Boy color, and my computer.
Tools of the Trade
Pencils, markers,etc, basically anything I can think of too make my art.
Other Interests
Tom Hiddleston because he's an amazing man that I want to meet and tell him what a great guy he is!