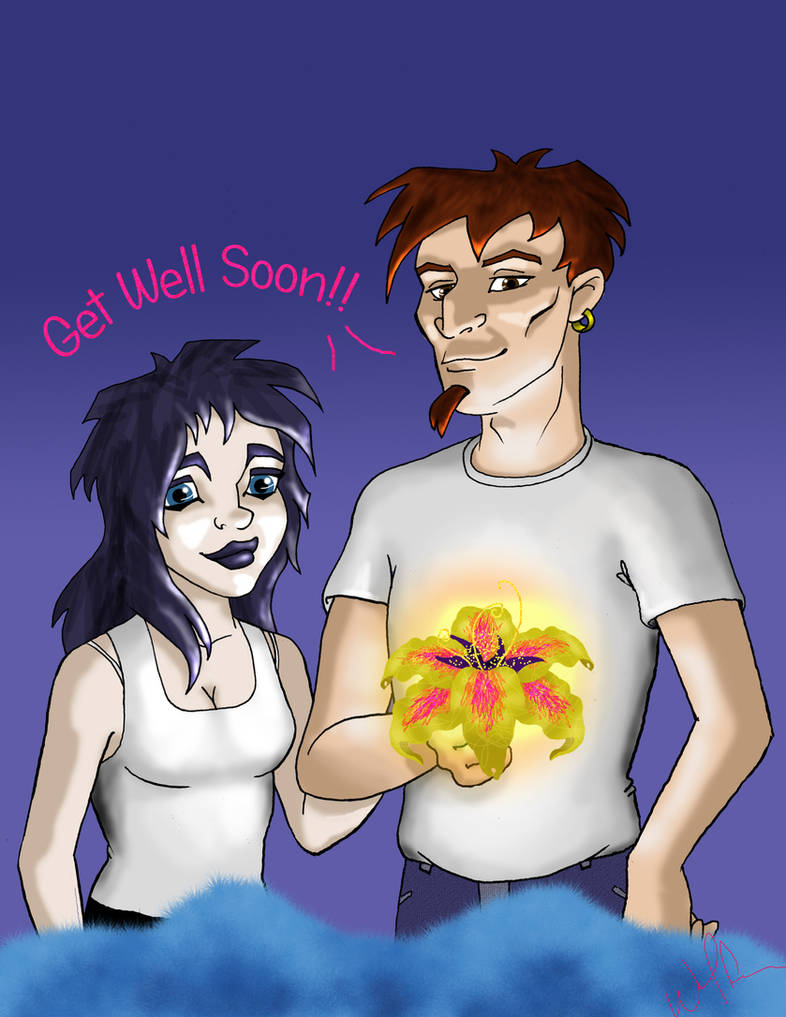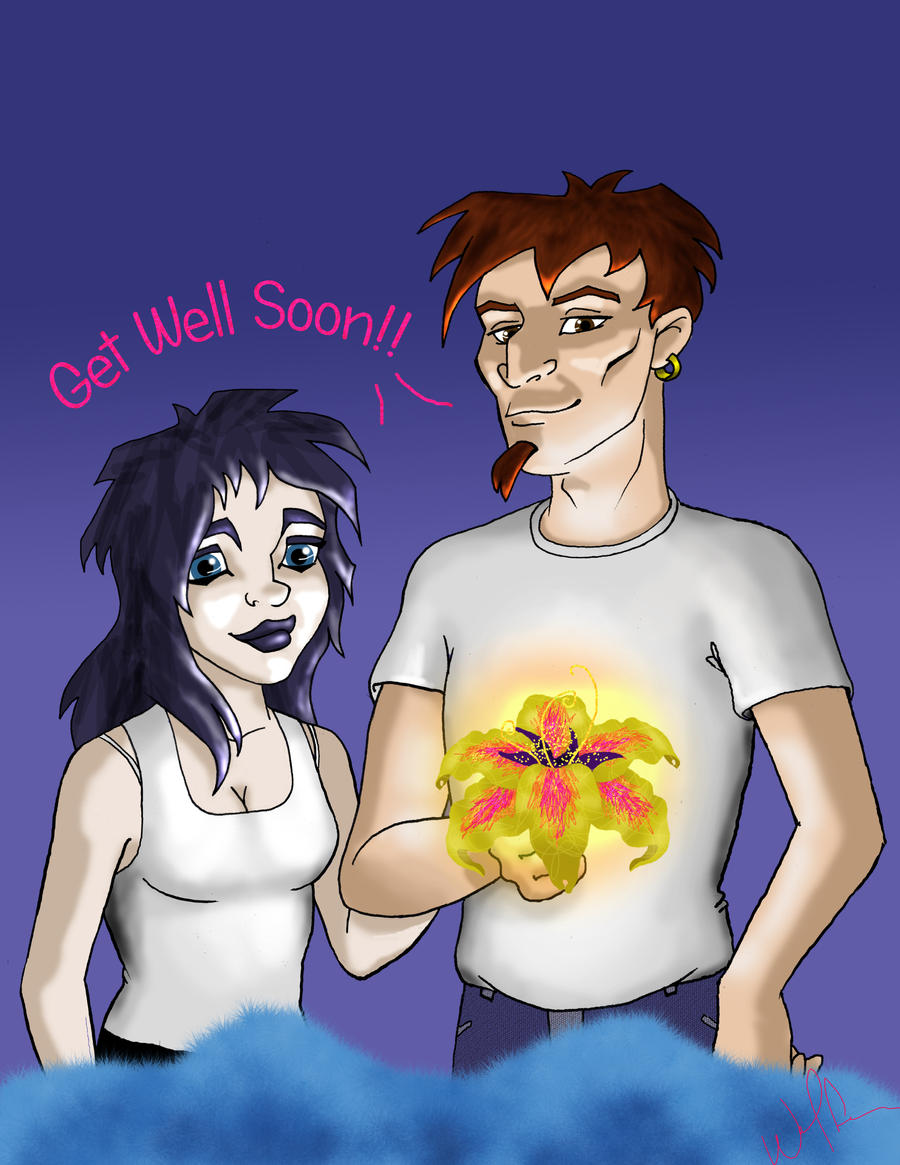 Watch
A gift for fellow Ghostbusters fan Doreen Mulman, webmistress of maaaany websites, including several official sites for Ghostbusters-related voice actors!

Check 'em out!
[link]
She just got out of the hospital yesterday. Hope you feel better soon, hun, and that this brightens your day!


For those who don''t know of them, the girl is Kylie, the guy is Eduardo. They're from
Extreme Ghostbusters
, an animated series from the late Nineties (one of my all-time faves); it was a sequel to
The Real Ghostbusters
, in which Egon, with help from Slimer and Janine, trained a new generation of ghostbusters. Ed and Ky had an adorable love-hate relationship; they're my fave Ghostbusters characters.
Here, I figure they've come to visit Doreen, but they stopped by the
Tangled
verse first and picked up a healing flower.

Referenced a few screencaps/promo art -- and one of my own drawings. XD
Eduardo and Kylie © Columbia Pictures / Adelaide Productions, Inc / Sony Television / BKN/ Bohbot Entertainment, 1997. Healing sundrop flower © Disney. Art by WolfenM, 2011.
You can see more of my Ghostbusters-related works at gb.wolfenm.com